Yuan's Gain Has Surprised Trump, Incoming China Envoy Says
Source: By Mario Parker, Bloomberg • Posted: Wednesday, February 1, 2017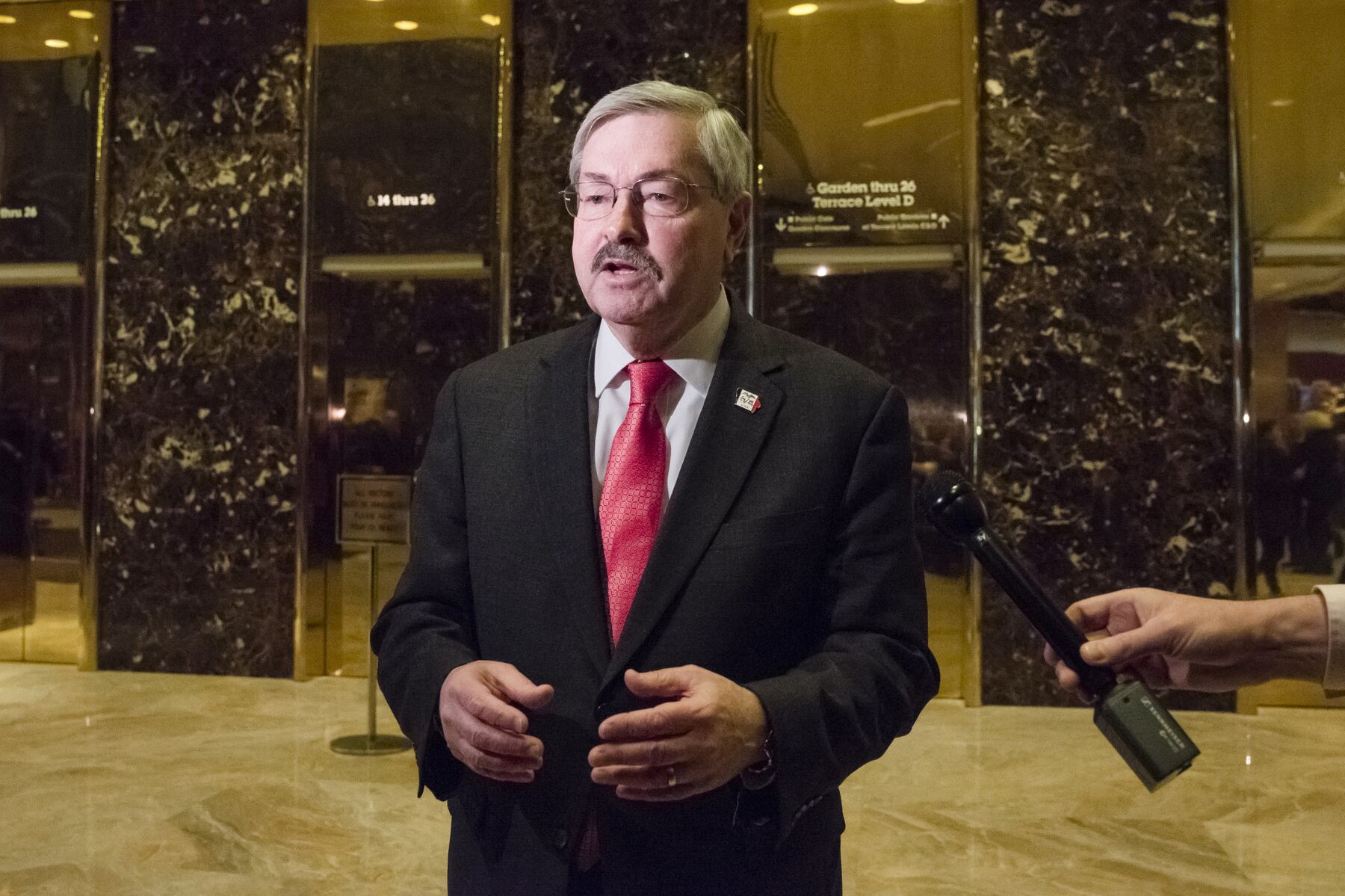 Terry Branstad. Photographer: Albin Lohr-Jones/Pool via Bloomberg
Donald Trump probably hasn't followed through on campaign pledges to label China a currency manipulator because the yuan's been stronger than he anticipated, the U.S. President's pick as ambassador to China said Tuesday.
"I think it's been going the opposite direction than he thought it was going to be going," Iowa Governor Terry Branstad said in an interview at an ethanol industry conference in Altoona, Iowa. "Obviously, there's always going to be some issues with regard to currency. There's a lot of issues there."
The yuan gained 0.9 percent against the dollar in January, its steepest advance since March, after sinking 13 percent in the three years through 2016. While Trump has criticized Asian policy makers for keeping their currencies weak to aid exports, Chinese authorities have been burning through foreign reserves to support the yuan amid an economic slowdown and capital outflows.
Tensions between the world's two largest economies have heightened in recent months. On the campaign trail last year, Trump blasted trade deals with China that generated U.S. deficits. After winning the presidential election, Trump abandoned almost four decades of diplomatic protocol on Dec. 2 by speaking directly with the leader of Taiwan, which Beijing considers a province. In early January, China moved to slap tariffs on an ethanol byproduct that's fed to animals, worth about $2 billion to America's agricultural sector.
'Bunch of Dummies'
China's central bank last month diluted the role of the dollar in a trade-weighted foreign-exchange basket by adding a further 11 currencies. Officials have vowed to maintain stability against the basket as capital outflow pressures mount. The offshore yuan slipped 0.1 percent to 6.8335 against the greenback in late afternoon trading in Hong Kong on Wednesday, with mainland markets closed for a week-long holiday.China and Japan "play the money market," Trump said Tuesday at a meeting with drugmakers. "We sit there like a bunch of dummies."
Branstad has a long-standing relationship with Chinese President Xi Jinping. They met in 1985 on Xi's first trip to Iowa, when he was a young agricultural official from Hebei province, working as director of the Feed Association of Shijiazhuang Prefecture. Iowa is America's biggest corn, soybean and biofuel producer.
The Iowa governor said he sees himself as a "go-between" between Trump and Xi, and that he's optimistic the two countries can find common ground on trade, including agricultural commodities.
Win-Win Situation
Trump's "a strong leader and China's got a strong leader, and I know them both very well,' Branstad said. "Hopefully we can find a way to do what's good for America, but can also be a win-win situation that's beneficial for China."
Last week, Trump signed an executive order to withdraw the U.S. as a signatory to the Trans-Pacific Partnership accord with 11 other nations. Those types of pacts are likely to be replaced with bilateral trade agreements between America and other countries, according to Branstad.
He declined to share further details, saying he's been advised to not get into the minutiae of foreign policy until after he's confirmed by the U.S. Senate.
Separately, he said Trump's actions toward Mexico are "the beginning of the negotiations" between the two countries on trade. He characterized the trade deficits that the U.S. has with both China and Mexico as "bad."