White House Plans Biofuel Quota Boost to Offset Refinery Waivers
Source: By Jennifer Jacobs , Mario Parker , and Jennifer A Dlouhy, Bloomberg • Posted: Sunday, September 15, 2019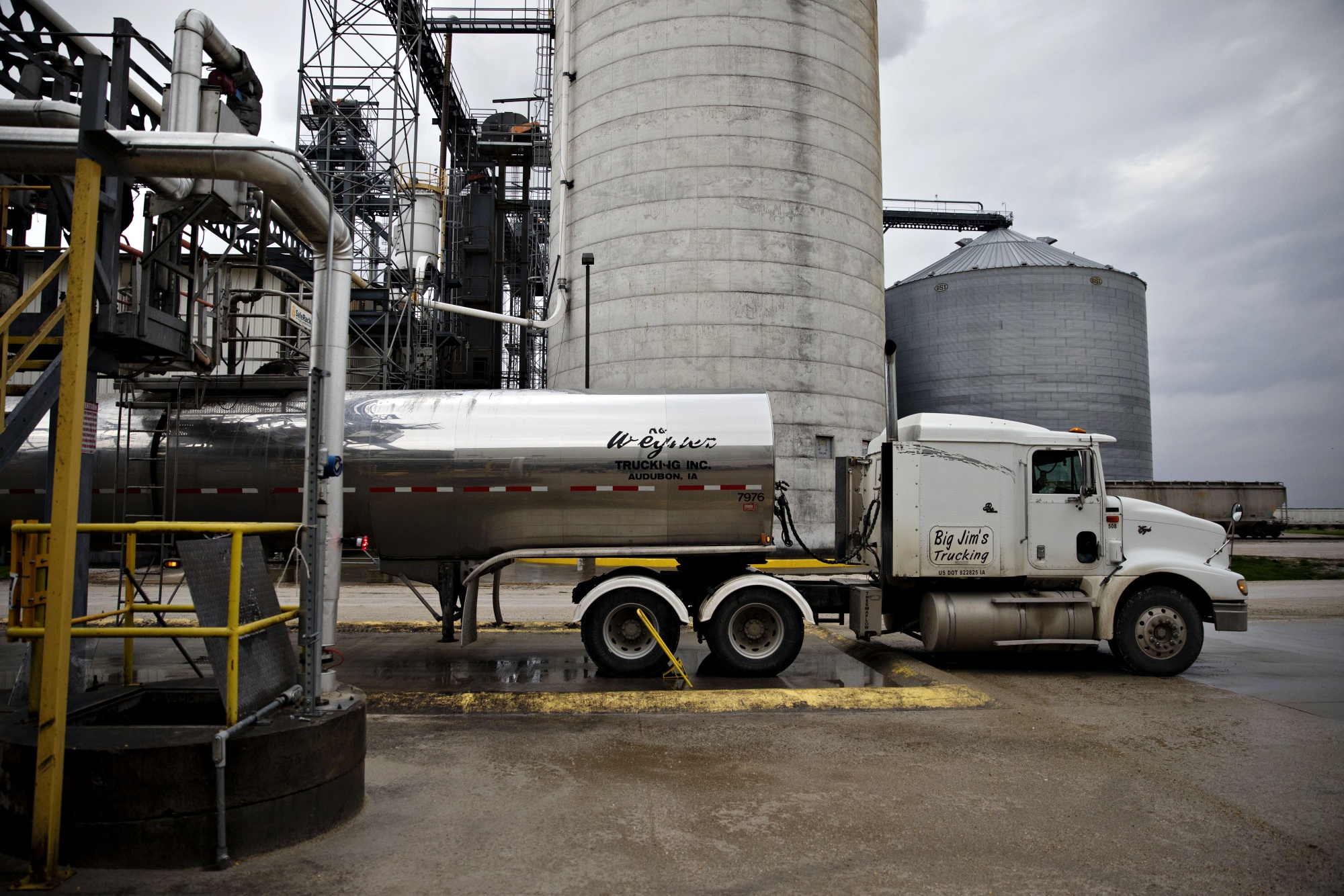 The blueprint discussed in a Wednesday meeting at the White House calls for the administration to begin offsetting Environmental Protection Agency exemptions waiving some oil refineries from annual blending requirements starting in 2020. That comes on top of other concessions that administration officials had already developed with the aim of encouraging greater U.S. demand for ethanol made from corn.
The draft plan was described by people familiar with the matter who asked for anonymity because the deliberations are private. The deal could still unravel, as oil companies and allied senators seek to influence the final outcome and administration officials work to translate broad commitments into formal regulations.
Green Plains Inc., a U.S. ethanol producer, tempered its losses after Bloomberg reported the White House deliberations. The shares fell as much as 4.9%, to $10.36, before recovering to $10.79 as of 2:48 p.m. in New York. Renewable Energy Group Inc., one of the largest U.S. biodiesel producers, erased earlier losses, gaining 3.5% to $15.87. Pacific Ethanol Inc. also tempered an earlier decline, rising to 74.31 cents a share.
Reallocating Quotas
If the deal becomes final, the EPA would begin calculating waivers into future quotas starting with the 2020 targets. The determinations would be driven by a three-year rolling average of exemptions, so the 2020 targets would reflect waivers issued in 2016, 2017 and 2018. That could raise legal hurdles for the EPA, which would be tasked with swiftly implementing it.
There is a narrow window for the Trump administration to codify a package of changes. The EPA is legally required to finalize 2020 biofuel-blending targets by Nov. 30, and any new, supplementary proposal must first be submitted for public comment.
The plan was hashed out on Thursday by Trump, a representative of Archer-Daniels Midland Co. and senators from corn-growing and ethanol-producing states in a meeting at the White House. Senators in the room included Chuck Grassley and Joni Ernst of Iowa, John Thune and Mike Rounds of South Dakota and Ben Sasse and Deb Fischer of Nebraska.
Iowa Governor Kim Reynolds was also present.
Plans Developed
For weeks, the Trump administration has been trying to develop a plan for quelling a backlash in the Midwest U.S. over the oil refinery waivers, amid concerns it could hurt Trump's re-election chances in Iowa and other politically important farm states.
The approach risks alienating oil refining supporters, including a group of senators that are asking Trump not to boost biofuel quotas or offset refinery waivers. The move would have the effect of putting non-exempted refineries on the hook for fulfilling waived quotas, driving "more imports of foreign biodiesel, steeper trade deficits, higher compliance costs for domestic refiners and fewer jobs in our states," they told Trump in a letter.
Executives from Valero Energy Corp. and Marathon Petroleum Corp. met with Trump earlier in the week as negotiations intensified. Republican senators, including Ted Cruz of Texas and Pat Toomey of Pennsylvania, have been seeking to presstheir case against the biofuel plan personally with Trump.
Refinery workers and owners also have made appeals, with more than 60 refinery managers telling the president in a letter Thursday that they were "deeply concerned" the contemplated changes would hurt their industry, without benefiting American farmers.
Just the prospect of a biofuel boost has driven up prices of the tradable credits refiners use to prove they have satisfied federal mandates. Renewable Identification Numbers tracking 2019 ethanol consumption quotas jumped 17% to 21 cents apiece on Friday from 18 cents on Thursday, the highest since July 29, according to broker data compiled by Bloomberg. RINs tracking 2019 biodiesel targets climbed 6.3% to 51 cents each, the highest since Feb. 28.