White House Ditches Pre-Election Stimulus Hope, Sees Weeks to Go
Source: By Erik Wasson and Billy House, Bloomberg • Posted: Tuesday, October 27, 2020
President Donald Trump and his aides on Tuesday appeared resigned to waiting until after the election to get a coronavirus stimulus package and put blame on House Speaker Nancy Pelosi for the delay.
"After the election we'll get the best stimulus package you've ever seen," Trump told reporters. He repeated his accusation that Pelosi is holding out for funds to bail out poorly run Democratic state and local governments.
Lawmakers had increasingly predicted no deal between the Democrats and the administration would be done before Nov. 3. The departure of U.S. senators from the Capitol for a pre-election break on Monday then made the logistics for passing a bill by Election Day practically impossible.
"We're confident that we can get something in the coming weeks," White House spokeswoman Alyssa Farah said Tuesday. When pressed on Fox News about whether that means not this week, she said, "We're hoping within weeks, I don't want to get too ahead of any announcements."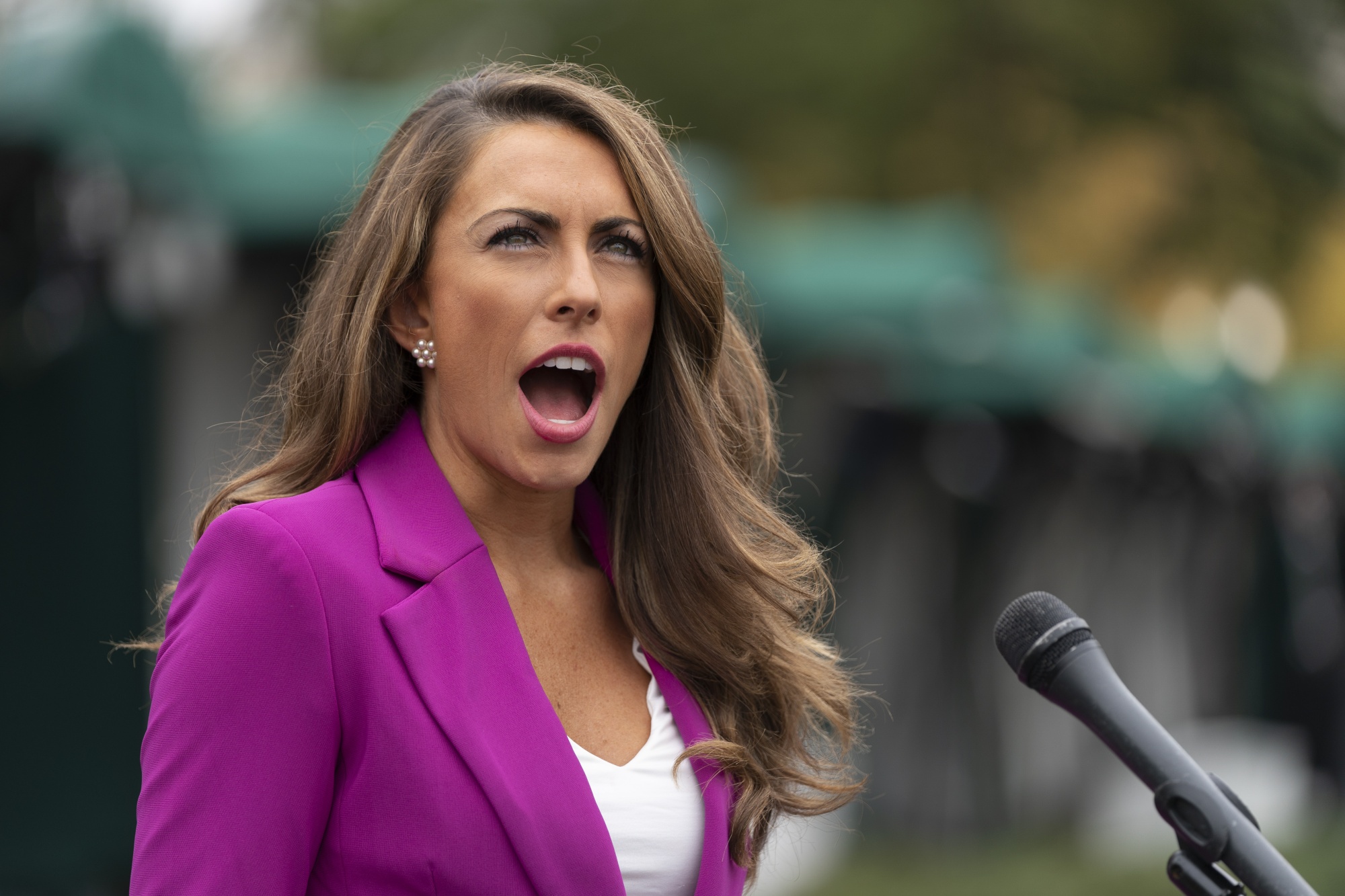 The stalemate in the the months-long talks leaves the economy more vulnerable to damage from a resurgent coronavirus pandemic The shape of any post-Nov. 3 package is also unclear and will likely be influenced by the results.
After the latest call between Pelosi Treasury Secretary Steven Mnuchin on Monday, there was still no agreement on both the size — the Trump administration was last at $1.9 trillion, with the Democrats at $2.4 trillion — and language of a bill.
November Focus
"We'll come back in November. The question might be, will there be something then?" Senate Appropriations Chairman Richard Shelby, an Alabama Republican, said Monday.
U.S. stocks slumped the most since early September on Monday, thanks in part to recognition that stimulus will await the election. The S&P 500 Index was little changed as of 1:43 p.m. Tuesday.
White House Press Secretary Kayleigh McEnany also tried to pin the impasse on Pelosi, noting the "chances are slim" for an agreement with the speaker before the election. Republicans have consistently said Democrats wanted a grab-bag of non-Covid-19 related items, while Democrats charged the administration with failing to agree to a package sufficient for the scale of the crisis.
"If we're providing stimulus relief for the American people, it should be just that," McEnany said on Fox Business. "So it's on her."
The administration has stopped short of declaring an end to talks, however. Both sides have a motive to keep negotiations going, as walking away would only invite blame from voters for killing off hopes for relief.
"The speaker remains optimistic that an agreement can be reached before the election," Pelosi spokesman Drew Hammill tweeted Monday after the call between the two negotiators. Pelosi has used similar language throughout some three months of talks.
Earlier: Pelosi, Mnuchin Fail to Reach Deal on Stimulus in Monday Call
Pelosi wrote to fellow Democrats later Monday to say that the two sides still do not agree on a number of issues — including a national coronavirus testing and tracing program, almost two weeks after Mnuchin said the administration wouldn't let that issue hold up a deal.
Polls show that control of both the Senate and the White House are in play on Nov. 3, complicating the outlook for a post-election stimulus deal.
A Trump victory and continued Republican control of the Senate would likely result in a smaller package than Pelosi is seeking. Senate GOP leader Mitch McConnell has consistently criticized the Democrats for pushing what he considers an overly broad spending package that includes non-coronavirus related items. He attempted to advance a roughly $500 billion bill last week, which was blocked by Democrats.
Election Scenarios
Victory for Joe Biden and a flip of the Senate to the Democrats would clear the way for a bigger-scale stimulus, though that could also delay a vote into 2021, should Republicans resist during their remaining weeks in control of the chamber.
A split outcome from the Nov. 3 election could bring a variety of further complications. But in the interim before the new Congress sits, Republicans would have to find 13 from their Senate ranks to join Democrats in approving any deal. GOP leadership has been skeptical whether 13 would indeed emerge.
Senator John Thune of South Dakota, the No. 2 Republican leader in that chamber, told reporters at the Capitol Sunday that if Democrats win on Nov. 3, they could opt to proceed with a smaller stimulus in the lame-duck session and come back with more early in the new year.
"If they don't, and we are still in the majority, then I suspect there's more interest in trying to get a deal," Thune said. "There's a whole range of things that we all agree on. And I don't know why we can't at least do that."
— With assistance by Misyrlena Egkolfopoulou, and Jennifer Jacobs
(Adds Trump comment in second paragraph.)