U.S. Corn Acres Set to Top Forecasts Despite Farm-Cost Surge
Source: By Tarso Veloso Ribeiro, Bloomberg • Posted: Sunday, February 27, 2022
U.S. growers are expected to sow 92 million corn acres: USDA America's early soy seeding forecast is smaller than expected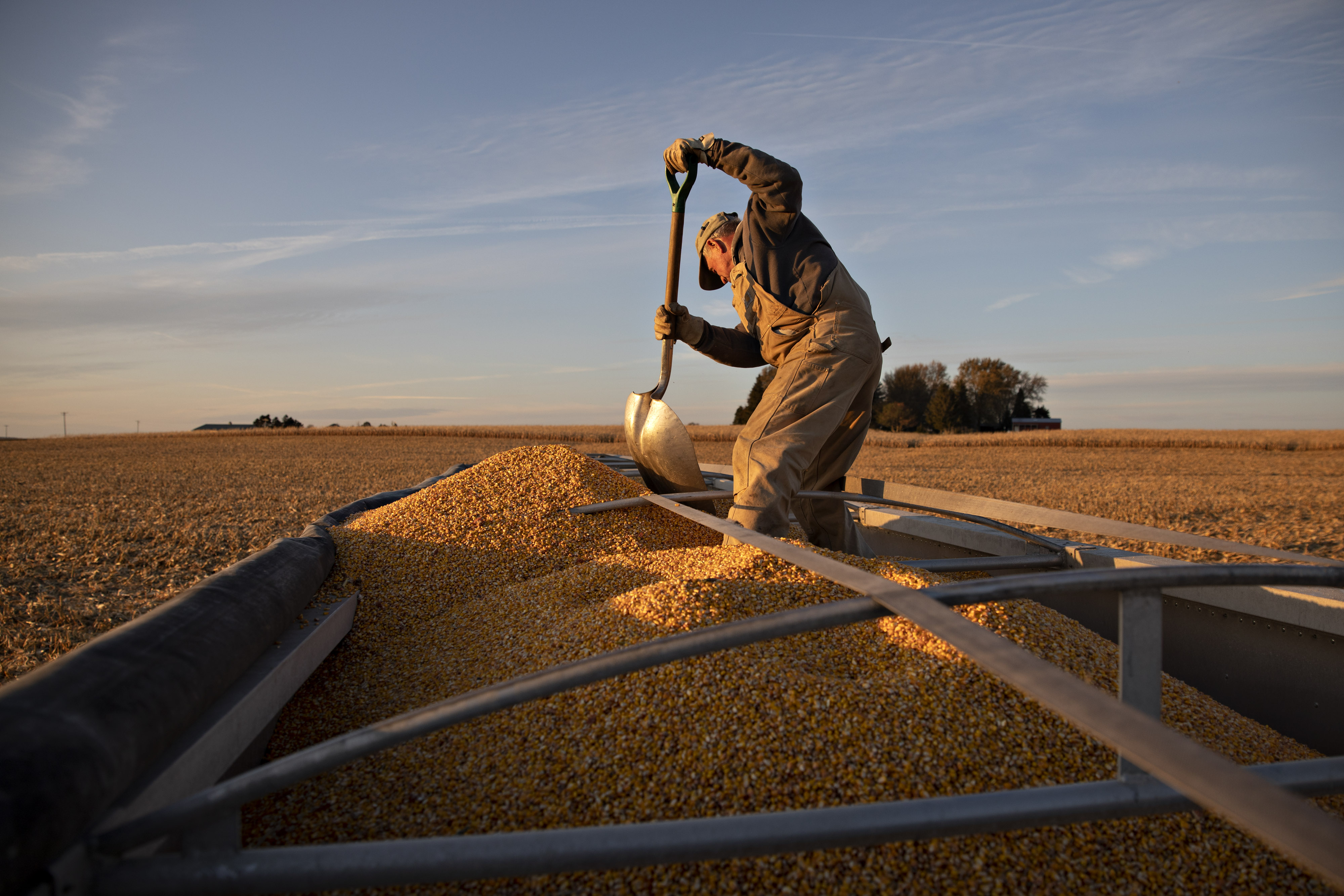 America's growers are forecast to plant more corn than expected this year in spite of surging farm inflation of everything from fertilizer to fuel.
While the U.S. Department of Agriculture sees corn seedings down from last year, its projected acreage of 92 million is slightly above the average Bloomberg survey estimate. Farmers also are seen planting more soybeans than in 2021, though a bit less than expected.
The outlook for combined corn, soy and wheat acres, if realized, would be slightly more than last year and the highest since 2014. Farmers' planting plans are in focus because bigger crops could help to cool soaring grain prices, and potentially ease escalating food inflation worldwide. That concern is especially acute now with the uncertainty over how Russia's attack on Ukraine will impact agriculture markets.
"Given how volatile the economic climate is right now, I don't think these numbers are going to be a direct reflection of what plays out in farm country this next year," Farm Futures analyst Jacqueline Holland said.
The estimates are being overshadowed by Russia's full-scale invasion of its neighbor Ukraine. Both countries are major global grain shippers.
USDA's chief economist Seth Meyer, in opening his agency's two-day crop outlook forum Thursday morning, said it was too early to know how the conflict will impact grain markets.
READ MORE: Paris Wheat Hits Record, Corn Surges as Attack Risks Supplies
The Bloomberg Agriculture Spot Index, which includes grains and soybeans as well as coffee, sugar and cotton, reached a record high on Wednesday for the second straight day. Meanwhile, a United Nations gauge of vegetable prices already hit a record last month.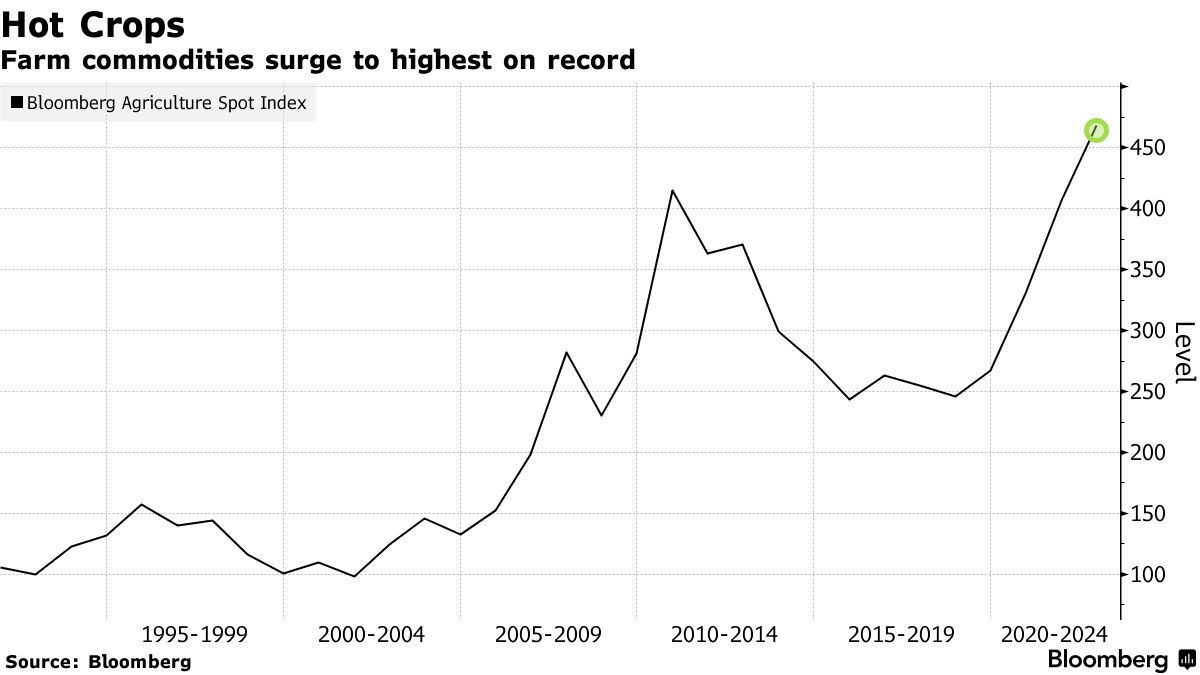 Soybean futures used for everything from chicken feed to renewable fuel touched the highest since 2012, while corn reached the priciest since May.
Higher global demand for U.S. crops and the recent surge in fertilizer prices prompted a flurry of speculation that farmers would add soybeans to their rotations at the expense of more chemically reliant corn. Still, with American growers known for their affinity to corn, some within the industry are viewing that expectation with some skepticism.
"We expect continued growth in all crops," Pat Bowe, chief executive officer of The Andersons, a distributor of crop nutrients and one of the five biggest U.S. grain traders, said in an interview last week. Further, some farmers likely were able to secure nitrogen for corn before the fertilizer price spike, he said.
The forecasts issued on Thursday stem from the views of USDA economists. The agency will issue more formal crop estimates on March 31 in its prospective plantings report, which is based on surveys from thousands of farmers and has more potential to move the agriculture futures market.
Agriculture Secretary Tom Vilsack, speaking at the USDA conference, stressed that the outlook for U.S. agriculture, including renewable fuels, is "bright, strong and positive."
— With assistance by Allison Nicole Smith, Mike Dorning, Michael Hirtzer, and Elizabeth Elkin
(Adds crop report detail in third paragraph, USDA comment in sixth, prices in seventh, CEO comment in tenth and Vilsack comment in final.)