Trump Pledges Rural Broadband Support in Infrastructure Package
Source: By Alan Bjerga, Bloomberg • Posted: Thursday, June 22, 2017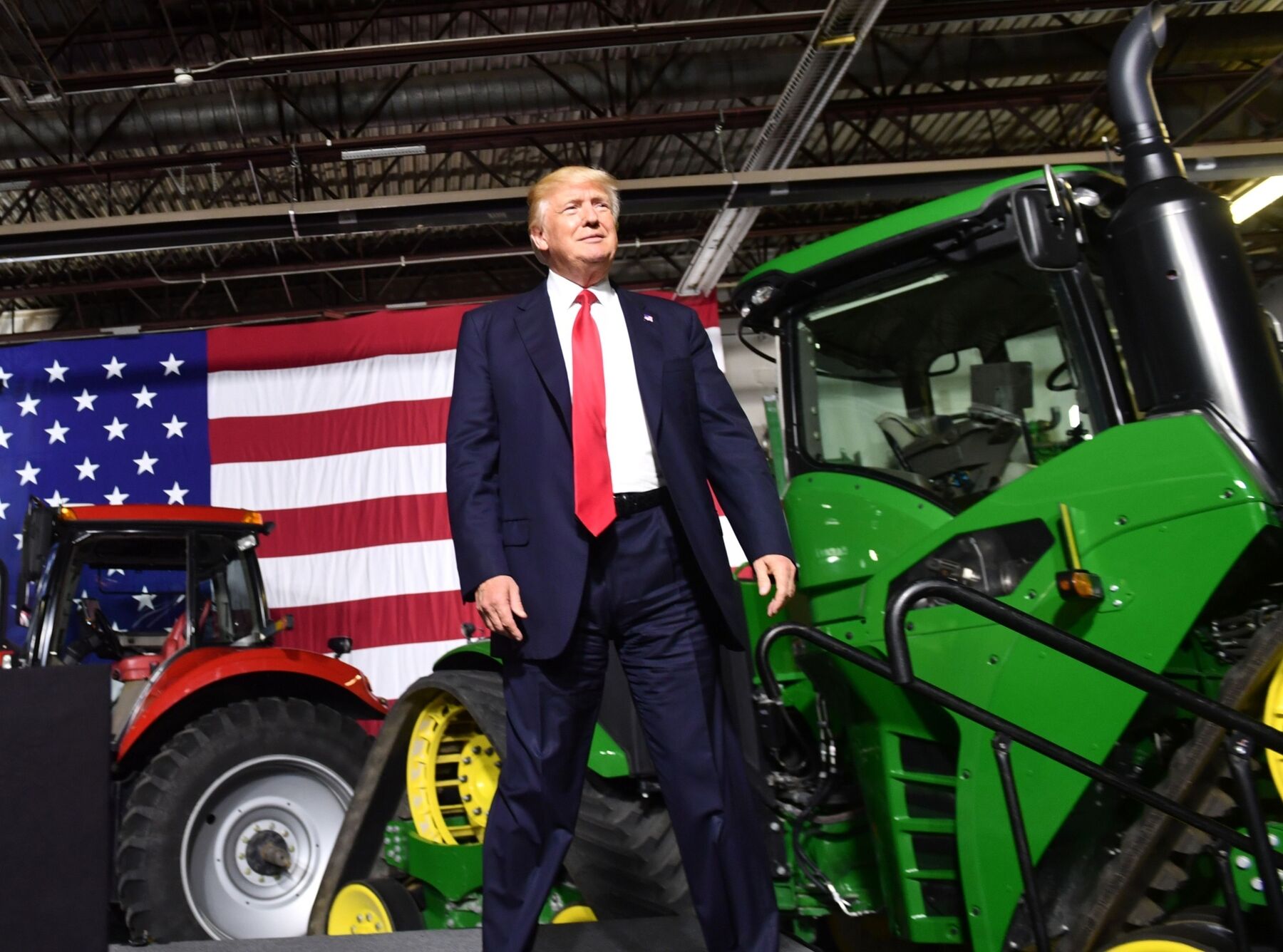 Donald Trump in Cedar Rapids, Iowa on June 21. Photographer: Nicholas Kamm/AFP via Getty Images
President Donald Trump said that expanded access to broadband internet service in rural areas will be part of the infrastructure plan he will submit to Congress, helping to bridge a digital divide that leaves small towns behind.
"I will be including a provision in our infrastructure proposal — $1 trillion proposal, you'll be seeing it very shortly — to promote and foster, enhance broadband access for rural America also," Trump said in remarks Wednesday evening at Kirkwood Community College in Cedar Rapids, Iowa, after touring agricultural facilities on campus, the first of two speeches planned that evening. "We will rebuild rural America."
Access to high-speed internet has become a concern of farm lobbies worried that lower adoption rates in rural areas is slowing economic development. Only 55 percent of rural residents have access to downloads faster than 25 megabits per second, compared to 94 percent in urban areas, according to a 2016 Federal Communications Commission report.
Trump's plan to use $200 billion in federal funds to leverage investment in national infrastructure improvement has prompted rural groups to fight for broadband's inclusion, arguing that such access is a 21st-century version of the electrification and water projects that brought prosperity to sparsely populated areas in the past.
"We have to make sure American farmers and their families, wherever they may be, wherever they may go, have the infrastructure projects that they need to compete and grow," Trump said.
Government Aid
U.S. Agriculture Secretary Sonny Perdue told reporters while aboard Air Force One en route to the event that private investors haven't found rural areas as profitable as urban ones, potentially making a greater federal role in expanding broadband appropriate.
"We think we ought to have the same push to have broadband connectivity all over the country because in the 21st century it is just as important as a telephone, water, sewer, roads," Perdue said. "It has become an infrastructure of necessity."
Trump also used his Kirkwood remarks to praise farmers, whose work he called "noble," and to send off former Iowa Governor Terry Branstad, who resigned his post to become the U.S. ambassador to China.
The president decried unfair trade practices he said are hurting U.S. agriculture and said he'd defend the use of biofuels. Iowa is the nation's top producer of ethanol, along with corn, soybeans and hogs.
"We will protect the corn-based ethanol and biofuels that power our country," he said.