Trump Considers Ways to Boost Biofuel Market Transparency
Source: By Mario Parker, Bloomberg • Posted: Wednesday, May 16, 2018
Environmental Protection Agency
plans to ask for advice on whether — and how — to boost the transparency of an opaque $9 billion market in biofuel compliance credits amid allegations of manipulation, said two people familiar with the move.
The EPA will seek public comment on the issue as part of a proposed slate of 2019 biofuel quotas now being reviewed by the White House Office of Management and Budget, said the people, who asked for anonymity because the request is not yet public. That proposal is expected to be formally issued later this spring.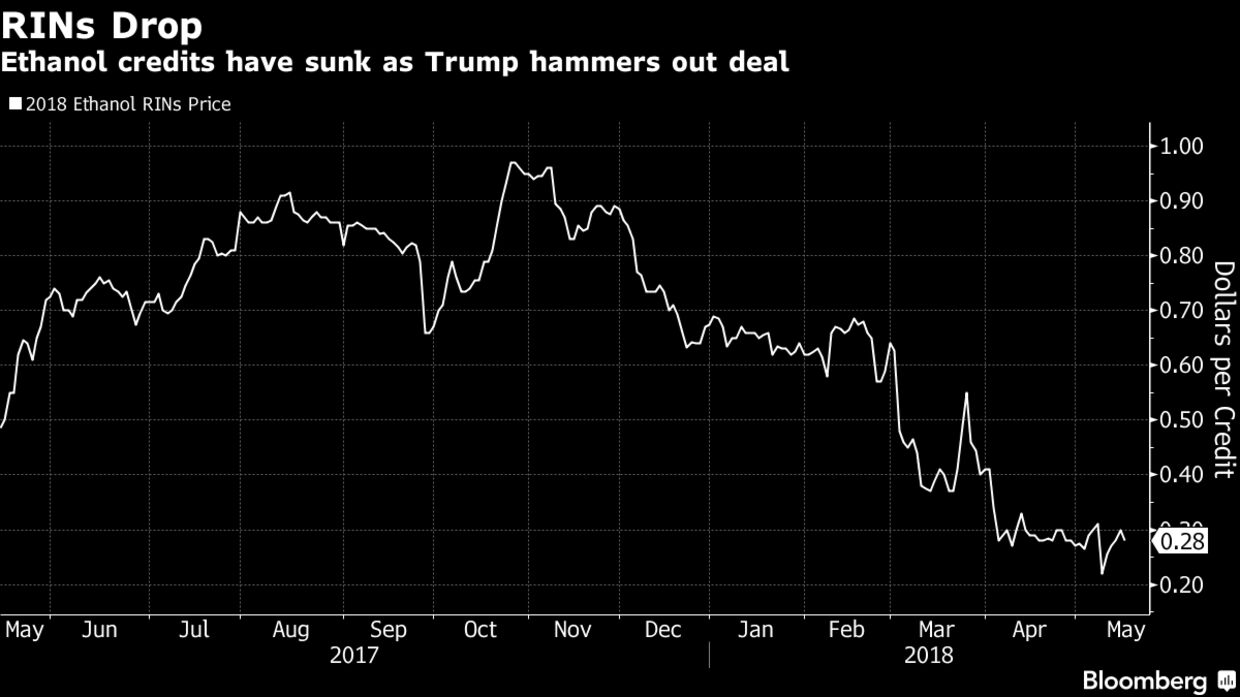 The move could be the first step toward imposing new limits on who can trade renewable identification numbers, or RINs, the credits refiners use to prove they have satisfied the U.S. biofuel mandate.
The action comes alongside a separate effort to tweak the Renewable Fuel Standard program, after President Donald Trump helped broker a deal among warring oil refining and agricultural interests last week. The White House is preparing to formally clarify the contours of that compromise.
RINs are thinly traded, driving concerns they're susceptible to manipulation. Although the EPA enlisted the help of the U.S. Commodity Futures Trading Commission to police the biofuel credit market in 2016, a former EPA official has warned that scammers can still exploit the program. Senators have asked the Federal Trade Commission to investigate manipulation in the RINs market. And EPA Administrator Scott Pruitt has floated the idea of limiting participants who can buy and sell RINs to curb speculation.
RINs tracking 2018 ethanol consumption targets plunged 6.7 percent to 28 cents apiece, the steepest one-day decline in a week, according to broker data compiled by Bloomberg. Prices have declined 42 percent in the past year.
Senator Chuck Grassley, a Republican from Iowa, said Pruitt already has the tools he needs to address the issue. "I don't think they need to have any comments from anybody," Grassley told reporters on a conference call Tuesday. "Pruitt has the authority just to make it more transparent."