Take a Look at the States Sending the Most Carbon Into the Air
Source: By Mark Chediak. Bloomberg • Posted: Friday, June 23, 2017
Entergy Corp.
and
Exelon Corp.
offers a state-by-state breakdown of carbon-dioxide emissions from power plants. Here are the highlights:
Texas sits at the top of the list — with more than twice the total carbon emissions of any other state. Despite a surge in wind power there, Texas still depends on fossil fuel-burning generators to serve a large and growing population. Florida, which ranks second in electricity production next to Texas, also comes in second in terms of emissions, according to the report authored by M.J. Bradley & Associates.



The picture changes when you rank states by their emissions rates — the volume of carbon dioxide they release for every megawatt-hour of electricity produced. Wyoming, Kentucky and West Virginia jump to the top of the list because of their heavy use of coal, which produces almost twice as much carbon dioxide when burned as natural gas does. Texas drops to 20th for all-source emissions rates, and Florida falls to 27th.


California, the most populous state in the nation, ranks near the bottom based on emissions rates. Its secret: The Golden State uses very little coal-fired power generation and gets almost a quarter of its electricity from renewable sources.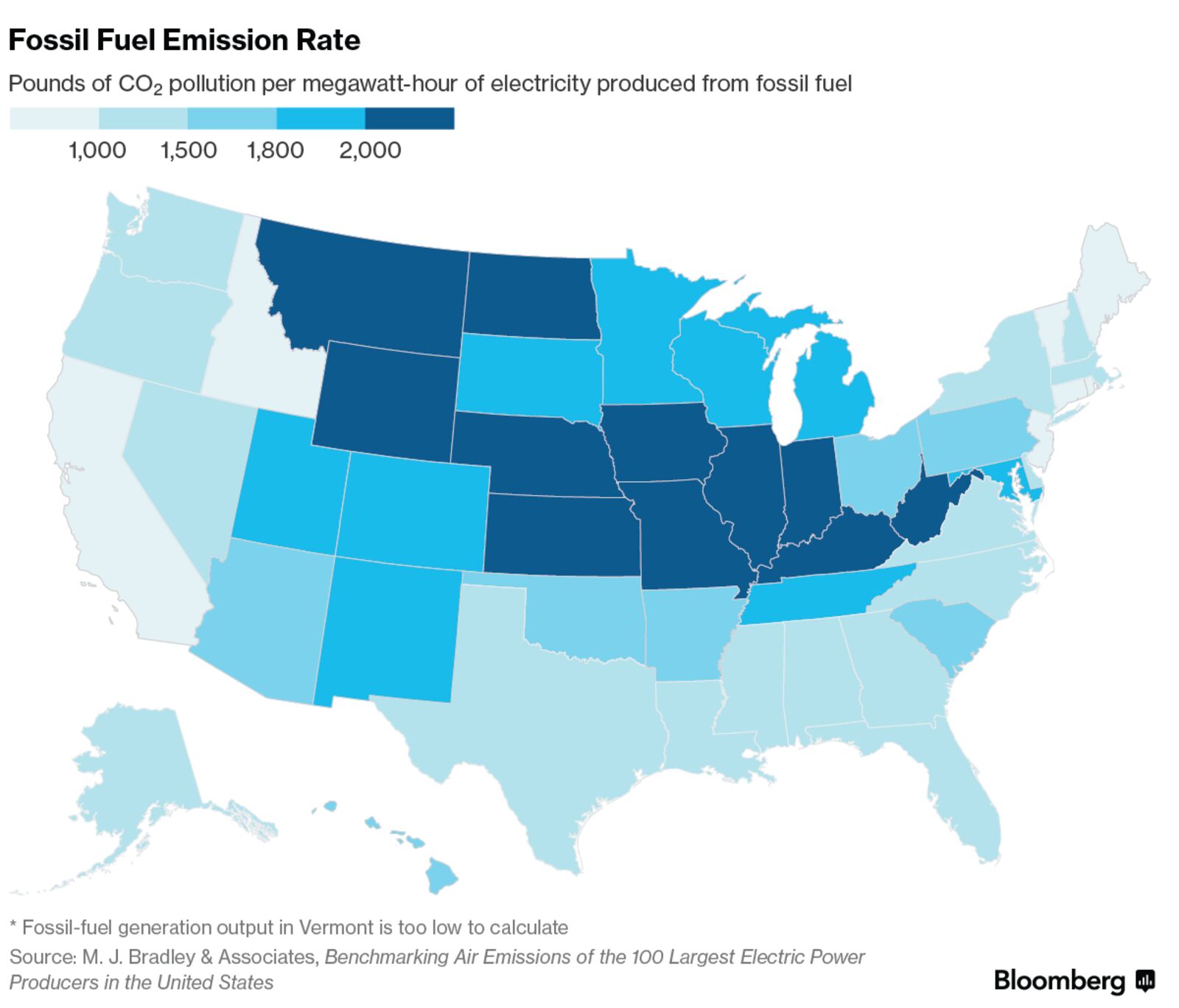 The report comes as some states, municipalities and companies have sought to take over the mantle of combating climate change after President Donald Trump decided to exit the Paris climate accord. The nine states — including California — that have pledged to continue to support the international agreement make up about 10 percent of the nation's emissions from power plants, based on the report's data.