Supreme Court to Hear Small-Refinery Exemption Appeal
Source: By Todd Neeley, DTN Staff Reporter • Posted: Sunday, January 10, 2021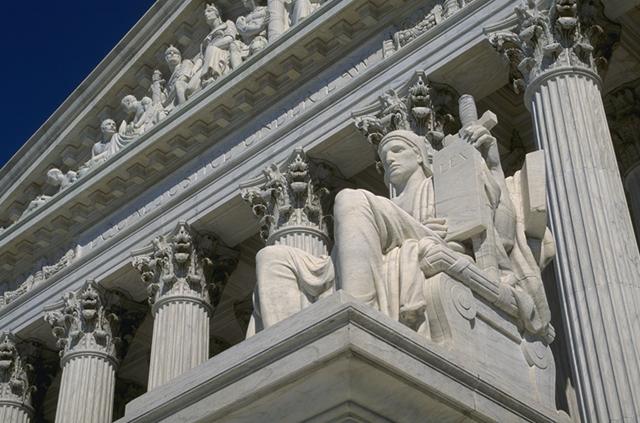 The Supreme Court will review a ruling from the U.S. Court of Appeals for the 10th Circuit in Denver that found EPA mishandled the small-refinery exemptions program in the Renewable Fuel Standard.
The 10th Circuit ruling in January 2020 led the EPA to reject more than 50 requests for retroactive exemptions in recent months. The court's ruling was considered to be one of the biggest court victories by the biofuels and agriculture industries as it pertains to the RFS.
The justices without comment agreed to hear an appeal by HollyFrontier Corp. and Wynnewood Refining Co. The companies have argued the 10th U.S. Circuit ruling wrongly deprives small refineries of economic relief authorized by Congress. Under law, small refineries facing an "economic hardship" from the RFS can receive exemptions.
Oral arguments before the Supreme Court are expected to take place sometime this spring.
The Fueling American Jobs Coalition released a statement Friday evening, "The decision to take the case comes at an urgent time for independent refiners and blue-collar jobs all over the country. Already battered by suppressed fuel demand due to COVID, they currently face RIN (renewable identification numbers) prices not seen in three years and have to endure some 770 million gallons of unlawful obligation from small-refinery exemptions that were never issued.
"Prompted by the court's focus on the program, we hope the incoming administration will understand that any economic recovery depends on affordable and reliable fuel. But high RINs prices threaten more plant closures and job losses while doing nothing to benefit biofuel producers or farmers."
Renewable Fuels Association President and Chief Executive Officer Geoff Cooper, said in a statement to DTN he believe the high court will side with the ethanol industry.
"We strongly believe the 10th Circuit Court's ruling is consistent with the Clean Air Act and congressional intent, and we are confident that the Supreme Court will ultimately affirm the 10th Circuit's decision," he said.
HollyFrontier appealed to the high court in September after the 10th Circuit turned down a request for the whole 10th Circuit to rehear a case involving small-refinery exemptions. In that case, the appeals court originally ruled the EPA mishandled the small-refinery exemptions program in the Renewable Fuel Standard and granted exemptions to three refiners who did not qualify.In its petition to the Supreme Court, HollyFrontier asked the court to consider whether the RFS exemption program has been implemented correctly by the EPA.

At issue is whether the agency can require small refiners to have received exemptions uninterrupted in order to continue to qualify.

Renewable Fuels Association President and CEO Geoff Cooper said it's not clear why the EPA would be interested in the case after the agency declined to act previously.

In addition, CVR Refining and HollyFrontier Corp. on Sept. 4 filed a petition with the Supreme Court, asking for a review of the 10th Circuit ruling. The Trump administration did not file an appeal to the Supreme Court before the deadline.

On Jan. 24, 2020, the 10th Circuit ruled EPA didn't have the authority to issue small-refinery exemption extensions to three refiners that were not originally granted waivers in 2017 and 2018.

The court also found EPA "abused its discretion" by not explaining its conclusion that a small refinery could suffer disproportionate economic hardship while also maintaining refiners passed on Renewable Fuel Standard compliance costs to consumers at the pump.

Congress allowed EPA to extend some small-refinery exemptions temporarily.

From 2007 through 2010, 59 small refineries received waivers. The U.S. Department of Energy then examined the 59 waivers and determined that 24 of them could be extended for another two years.

In 2011 and 2012, the number of exemptions was whittled down to eight, then down to seven in 2015.

The ethanol and agriculture groups were the four petitioners in the 10th Circuit case. A panel of judges found EPA abused its authority by granting small-refinery exemptions to CVR Refining and HollyFrontier that were not extensions of previously existing exemptions.

The gap-year waiver requests in question were made to "establish a chain of continuously 'extended' exemptions," the groups said.

EPA received 67 requests from small refiners for retroactive waivers for 2011 to 2018. The Trump administration denied most of those exemptions.

The requests poured in after the Trump administration decided not to appeal a January 2020 ruling from the 10th Circuit. The court ruled EPA mishandled three waivers granted to small refiners.

Todd Neeley can be reached at todd.neeley@dtn.com