Southwest Airlines Could Soon be Fueled by Soybeans
Source: By TYNE MORGAN, AgWeb • Posted: Thursday, October 21, 2021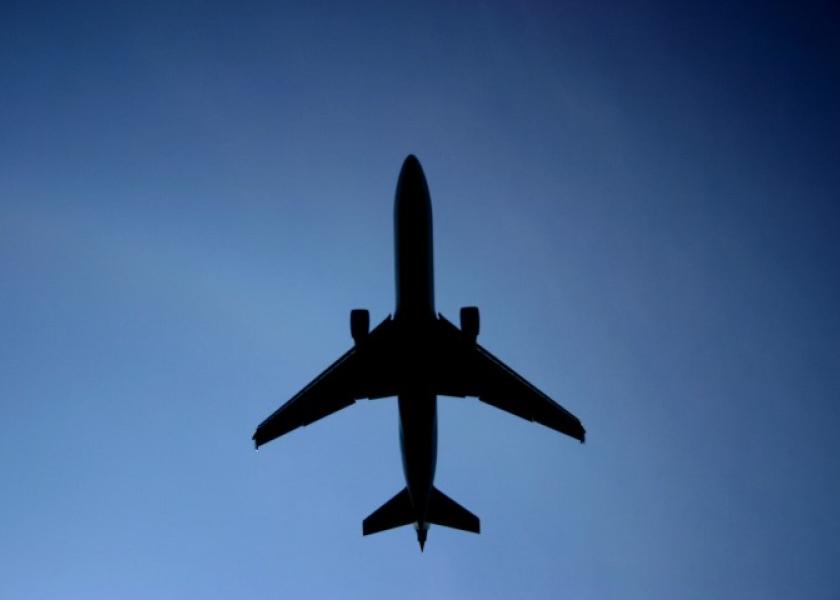 Southwest Airlines (SWA) is the latest airline to catch a ride with sustainable aviation fuel. Southwest joins Delta, JetBlue and United in giving sustainable aviation fuel a lift with both short-term and long-term commitments.
Just this week, Southwest Airlines announced by 2030, the airline plans to replace 10% of its total jet fuel consumption with the sustainable aviation fuel.
Within the commitment, the airline will establish a partnership with Nestle for up to 5 million gallons of sustainable aviation fuel through December 2023. Southwest says it will also work with Marathon Petroleum Corporation and Philips 66 to ramp up production of standard aviation fuel.
"SWA's list of partners, which includes Nestle, Marathon Petroleum, and Phillips 66, reads like a who's who in the renewable fuel business and speaks to their commitment to sustainable aviation fuels," says Peter Meyer, head of Grain and Oilseed Analytics, S&P Global Platts.
Longer-term, Southwest says the ultimate objective is to reach carbon neutrality by 2050 and calls the move to sustainable aviation fuel "an important step."
"Southwest is making sustainability a priority in order to continue connecting customers to what's important in their lives while striving to achieve our carbon neutrality goals," said Stacy Malphurs, vice president of supply chain management & environmental sustainability for Southwest. "Our goal to reduce, replace, offset, and partner are important next steps in the journey to build a holistic approach to improve our environmental sustainability."
Airlines Fueled by Soybeans
Meyer and S&P Global Platts have been some of the leading groups exploring how sustainable aviation fuel could change the U.S. soybean industry. The latest announcement by Southwest continues to fuel the argument that renewable diesel and sustainable aviation fuel could be U.S soybean growers' ticket to increased domestic demand.
"The light might be dimming in ethanol, but there's a brighter light down the line as far as renewable fuel is concerned," Meyer adds.
Meyer says the energy transition away from fossil fuels will require more renewable fuel production. Currently, S&P Global Platts says only half a dozen plants are currently online, with more than 20 still in the development stage, as announcements continue to take place.
"The fact of the matter is that, in our opinion, by the year 2025 we will need 40 billion pounds of feedstock to keep the renewable energy refineries running," says Meyer.
S&P Global Platts thinks the potential is so large, renewable diesel and aviation fuels made from soybeans could be bigger than what ethanol was for corn in the first couple of decades of the 2000s. As a result, he says the U.S. will become less dependent on China for needed soybean demand, a country that is currently the largest buyer of U.S. soybeans.
"What's going to happen is you're going to see these renewable diesel plants, sustainable aviation fuel plants, and a domestication of U.S. soybean production, which means we will be impervious to all sorts of issues that are going on in China and elsewhere. We're going to be able to use it if we can get the crush capacity," Meyer says.
White House Commits to Sustainable Fuel
The race to reduce airplane emissions is gaining traction. While airlines have discussed ways to reduce air traffic's carbon footprint, going electric isn't an option today. Instead, the Biden administration says it's setting a lofty goal: eliminate the airline industry's fossil fuel usage by 2050.
"There are other ways in which biofuels can be used," Agriculture Secretary Tom Vilsack told Farm Journal's Clinton Griffiths during a town hall in September. "And I think you're going to see in the very near future a commitment by this administration, as it relates to aviation and marine fuel. It opens up a whole new vista for the biofuel industry."
An Ethanol Moment
Renewable diesel and standard aviation fuel could help U.S. soybean industry reduce its dependence on countries like China, while providing soybeans with its "ethanol moment."
Dan Basse, president of AgResource Company, told Farm Journal editors that the dramatic development of the U.S. renewable diesel industry is similar to how ethanol changed the U.S. corn industry from 2007 to 2010, and he believes renewable diesel could be more disruptive.
"We are calling for 90.5 million soybean acres in 2022 versus this year's 87 million, and that just gets us started in meeting renewable diesel demand," he says. "Then we'd need to increase soybean acres by 5 million to 7 million each year. We have to top 120 million acres of soybeans to meet the growing demand for renewable diesel."
As more oil companies invest in soybean crushing plants, some agricultural economists and analysts think the boon in demand could hit in the 2023 crop year.
Read, watch and listen to more insights about renewable diesel.