Senators Ask Trump to Stick to Biofuels Agreement
Source: By Todd Neeley, Progressive Farmers • Posted: Sunday, November 17, 2019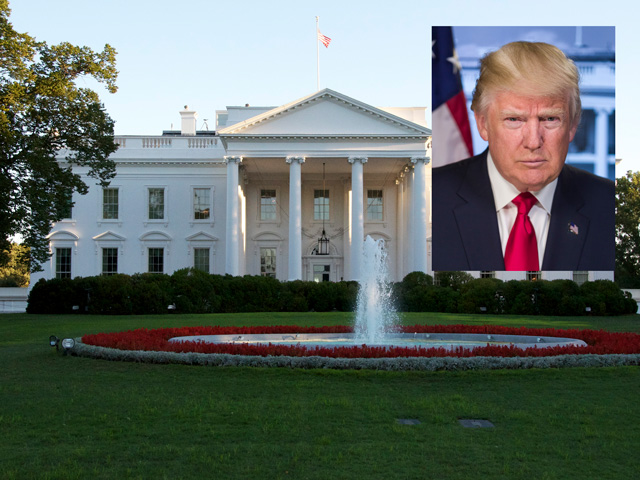 A group of United States senators asked President Donald Trump in a letter on Friday to make sure an EPA proposal to account for small-refinery exemptions to the Renewable Fuel Standard will account for actual gallons waived.
The letter is signed by Sens. Charles Grassley, R-Iowa; Joni Ernst, R-Iowa; Deb Fischer, R-Nebraska; John Thune, R-South Dakota; Roy Blunt, R-Missouri; and Mike Rounds, R-South Dakota.
"We write to thank you for your continued commitment to America's farmers and resolve to see that integrity is restored to the Renewable Fuel Standard," the letter said. "Your work to finalize the year-round sale of E15 was a milestone victory for American consumers and agriculture stakeholders alike. However, as you well know, this progress will be erased unless the Environmental Protection Agency begins to account for small-refinery waivers when setting future blending obligations."
The senators remind Trump of a Sept. 12, 2019, meeting at the White House that resulted in an agreed-upon framework for what was to be incorporated into the EPA supplemental rule.
The proposed rule calls for using a U.S. Department of Energy average estimate of gallons waived for 2020, or about 770 million gallons. Biofuels interests have maintained the president agreed to use an average of actual gallons waived between 2016 and 2018, or about 1.35 billion gallons. EPA granted 85 exemptions between 206 and 2018, totaling about 4.04 billion gallons of biofuels not blended with petroleum."Your meeting, which was attended by Vice President (Mike) Pence, Director of the National Economic Council Larry Kudlow, and acting White House chief of staff Mick Mulvaney, with Secretary of Agriculture Sonny Perdue and EPA Administrator Andrew Wheeler participating by phone, arrived at a multi-point roadmap for getting the RFS back on track," the letter said.

"The reforms were built on a foundation of ensuring that at least 15 billion gallons of conventional biofuel are blended, accounting for waivers by using a three-year rolling average of actual volumes waived by SREs. The framework would also reduce barriers to market, such as burdensome labeling requirements and fuel pump limitations, as well as coordinate infrastructure investment.

"Unfortunately, as you can see in our enclosed comments responding to the proposed supplemental rule, we interpret EPA's action to fall far short of what was agreed to in the Oval Office. This assessment is shared by ethanol, biodiesel, and other agriculture stakeholders across the heartland and is confirmed by leading market indicators.

"EPA's proposal would only account for gallons waived per the recommendation of the Department of Energy. Under the previous leadership of former Administrator Scott Pruitt and continued by Administrator Wheeler, EPA has issued SREs far beyond the annual recommendations of DOE. If this waiver regime is continued and the supplemental rule is not changed to reflect the agreement made around the Resolute Desk on Sept. 12, not all SREs will be accounted for, meaning our stakeholders and rural communities will continue to suffer compounded economic harm, biofuel plant closure, and lost commodity demand. We urge the administration to take the corrective action necessary to produce a final supplemental rule that will account for all SREs."

Read the letter here: https://www.thune.senate.gov/…

Todd Neeley can be reached at todd.neeley@dtn.com