Senators Ask EPA's Regan to Reject RFS Waiver Requests
Source: By Todd Neeley, DTN Staff Reporter • Posted: Wednesday, April 21, 2021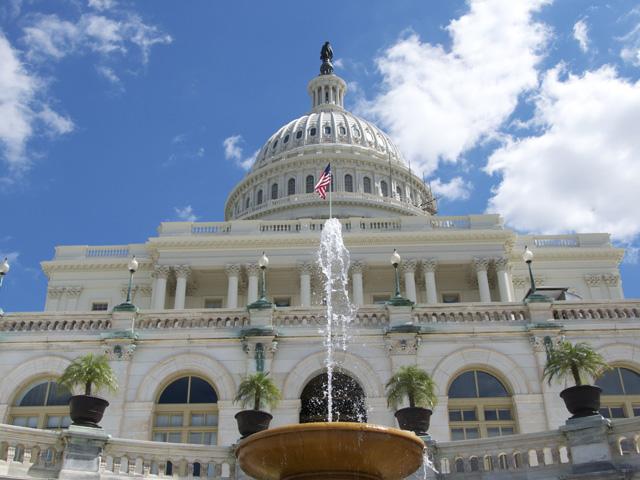 With the EPA still months away from issuing a new volumes proposal for the Renewable Fuel Standard, a group of 12 senators on Tuesday asked EPA Administrator Michael Regan to restore integrity to the law.
The EPA in March finalized a rule extending 2019 and 2020 RFS deadlines for refiners, https://www.dtnpf.com/….
This week the senators asked Regan to "restore confidence" in the RFS, in a letter sent on Tuesday.
"Restoring the integrity of the RFS and expanding market opportunities for renewable fuels should remain a core part of our plans to assist in the economic recovery of rural America and further reduce emissions from the transportation sector," they wrote.
The letter is signed by Sens. Amy Klobuchar, Deb Fischer, Tina Smith, Charles Grassley, Debbie Stabenow, Michael Rounds, Richard Durbin, John Thune, Tammy Baldwin, Roger Marshall, Josh Hawley and Joni Ernst.
The lawmakers asked Regan to take a number of actions in setting volumes for 2021 and 2022, including requiring 15 billion gallons of conventional biofuels to be blended, to restore a court-ordered 500 million gallons illegally waived from the 2016 volumes, and to increase volumes for biodiesel, advanced and cellulosic biofuels volumes.
"Despite the damage done by the pandemic the RFS remains an effective tool for reducing greenhouse gas emissions and expanding economic opportunity in rural America," the letter said."In fact, a recent analysis found that the RFS has reduced greenhouse gas emissions by 980 million metric tons since 2008; equivalent to removing 212 million passenger vehicles from the road for an entire year. We request that EPA update its own modeling to help affirm these emissions reductions."In extending the 2021 and 2022 RFS compliance deadlines for refiners, the senators said the EPA worsened conditions for biofuels producers and their rural communities.

"This is in addition to exemptions and waivers that were granted by the previous administration and undercut renewable fuels and the communities that produce them," the senators wrote.

"Often the previous administration granted exemptions to refineries that are owned by some of the world's largest and wealthiest oil companies."

Among the reasons for waiver requests cited by oil companies, is the rising cost of biofuels credits called Renewable Identification Numbers, or RINs.

The senators said the RINs mechanism is in place to drive increased biofuels blending by refiners, who generally recover the costs of purchasing RINs by charging more to consumers at the pump.

"We disagree with the assertion that it is impossible for refiners to comply with the RFS in 2021," the senators said.

"Refiners have numerous options at their disposal to comply with the RFS, including by blending more renewable fuels, purchasing RIN credits from obligated parties who are blending more biofuel than required, utilizing surplus RIN credits, or carrying over their compliance deficit into the next year.

"We respectfully request that you reject requests to waive or reduce the renewable volume obligations under the Renewable Fuel Standard and continue your commitment to support farmers and rural communities by upholding and restoring confidence in the RFS."

Todd Neeley can be reached at todd.neeley@dtn.com