Senate Committee to Consider Bill to Allow Year-Round E15 Sales
Source: By Todd Neeley, DTN/Progressive farmer • Posted: Wednesday, June 14, 2017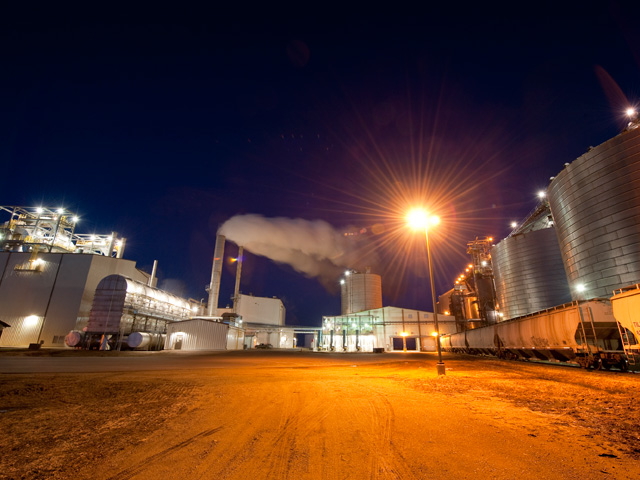 A Senate committee this week will consider legislation to expand the market for E15. (DTN file photo)
OMAHA (DTN) — Though there have been no reported misfueling issues when it comes to E15 sold at hundreds of locations in 29 states, an American Petroleum Institute spokesperson told reporters on Tuesday that his industry stands against a U.S. Senate bill that would allow the sale of E15 year-round without considering potential reforms to the Renewable Fuel Standard.
The Senate Environment and Public Works Committee has scheduled a hearing on Wednesday to consider a bill introduced by Sens. Deb Fischer, R-Neb.; Charles Grassley, R-Iowa; and Joe Donnelly, D-Ind., that would extend the waiver for Reid Vapor Pressure, or RVP, to E15 so the fuel can be sold from June 1 to Sept. 15. Currently, E15 sales are restricted in nearly two-thirds of the country during the summer months because of ozone concerns.
Ethanol industry leaders and their supporters in Congress have said the change is needed because there is no scientific reason to leave the restriction in place.
Ethanol and gasoline are both low volatility. When the two fuels are mixed, the volatility spikes, but only at blends just below E10. As more ethanol is blended with gasoline, the vapor pressure decreases, which essentially means E15 reduces vapor pressure.
Grassley told agriculture journalists on Tuesday the bill should go to a mark-up next week, although there has "been no promises made" about whether the legislation would pass this year. Rep. Adrian Smith, R-Neb., has offered a companion bill in the House of Representatives.
Expanding the E15 market is considered a key to bringing more cellulosic ethanol into the market, as current ethanol production fills the demand for the current E10 market.
API Downstream Group Director Frank Macchiarola said during a news conference on Tuesday that any discussion about expanding the E15 market should come hand in hand with RFS reform.
In addition, he said fueling infrastructure and the vehicle fleet as a whole is not ready for E15.
"The Consumer and Fuel Retailer Choice Act gives a false choice to the consumer because 85% of the vehicles in the U.S. fleet were not built for E15, and this fuel is not compatible with motorcycles, boats, lawn equipment and ATVs," he said.
"The choice offered in this bill is a bad one. The legislation also reverses decades of EPA (U.S. Environmental Protection Agency) precedent and substantive Clean Air Act protections, while failing to comprehensively reform the broken RFS. Independent voices have studied E15, and they confirm that it is not compatible with the vast majority of cars on the road, and that greater use of this fuel could result in higher prices at the pump. We urge lawmakers to take up real RFS reform and not be distracted by this flawed bill."
Also this week, the EPA may release the latest renewable volume obligations in the RFS.
Ahead of the Senate committee hearing this week, Renewable Fuels Association President and Chief Executive Officer Bob Dinneen said in a statement that E15 has faced extensive testing.
EPA approved E15 in 2011 for use in all light-duty vehicles built since 2001. That accounts for about 90% of today's automotive fleet. E15 now is sold at 830 stations in 29 states.
"It comes as no surprise that API and its member companies want to keep their monopoly, but consumers win when there's a choice at the pump," Dinneen said.
"Consumers are not mandated to use E15 or any ethanol blend, but we want to ensure consumers can access the fuel if they so choose."
Dinneen said RFA-commissioned polling of consumers found that, by more than a two-to-one margin, consumers would use E15 in their approved vehicles if it were available at nearby stations.
On Monday, a group of advanced biofuels interest groups asked the Senate committee to pass the bill, in a letter to Sens. John Barrasso, R-Wyo., and Tom Carper, D-Del., http://bit.ly/….
The Senate committee is scheduled to take testimony from R. Brooke Coleman, executive director of the Advanced Biofuels Business Council; Jonathan Lewis, senior counsel for the Clean Air Task Force; Mike Lorenz, executive vice president of Sheetz Inc.; Todd Teske, chairman, president and chief executive officer of Briggs and Stratton Corp.; and Janet Yanowitz, principal engineer of Ecoengineering Inc.
Last week, ethanol interest group Growth Energy launched a seven-figure campaign to promote the bill.
The Growth Energy campaign features both television and digital advertisements to air in Washington, D.C., and other key markets across the country.