RFS Waivers Challenged in Federal Court
Source: By Todd Neeley, DTN Progressive Farmer • Posted: Thursday, May 3, 2018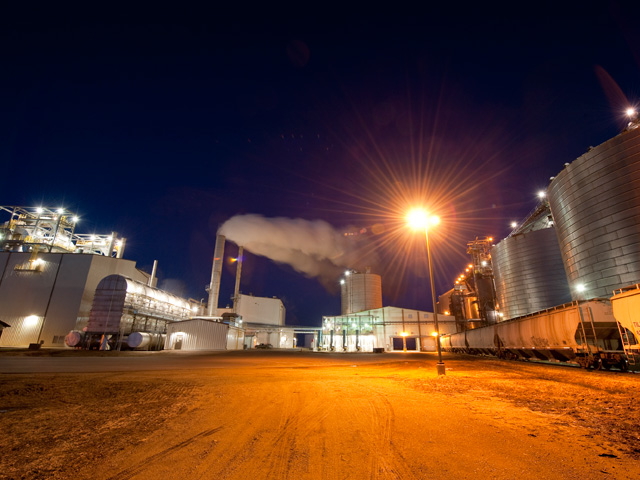 A national biofuels group is challenging the EPA on small refinery waivers to the Renewable Fuel Standard. (DTN file photo)
OMAHA (DTN) — A biofuels interest group argues EPA is overstepping its authority and has asked a federal court to review EPA's actions granting an increasing number of Renewable Fuel Standard waivers to small refiners.
The Advanced Biofuels Association petitioned the U.S. Court of Appeals for the District of Columbia Circuit on Tuesday, asking for a review of those waivers.
"We have seen reports that the number of small refinery exemptions recently granted for compliance years 2016 and 2017 have doubled compared to previous years," Michael McAdams, president of ABFA, said in a statement to DTN. "ABFA members are concerned that Administrator (Scott) Pruitt is granting these exemptions in an arbitrary and capricious manner to undisclosed parties behind closed doors with no accountability for its decision-making process.
"The news reports about these exemptions have had immediate and significant market impacts on the prices of Renewable Identification Numbers (RINs) for the biomass-based diesel (D4) and overall renewable fuel (D6) pools. Dropping RIN prices dis-incentivize blending, causing economic harm to ABFA's members and posing a threat to the integrity of the RFS program at large," said McAdams.
The EPA has drawn fire for a lack of transparency on waivers dating back to 2016, including declining to provide details about the companies receiving waivers and the amount of biofuel blending excluded.
The agency granted nearly 40 RFS waivers to so-called small refiners since 2016, including about 25 in 2017 alone. Included in last year's total is a request by Andeavor, which posted a $1.5 billion profit last year. Also, the New York Times reported that oil giants Exxon and Chevron have requested waivers for 2018.