Refiners Pare Gains as Trump Denies Change to Biofuels Rules
Source: By Laura Blewitt, Bloomberg • Posted: Wednesday, March 1, 2017
Billionaire investor Carl Icahn and the leading U.S. biofuel trade group struck a deal to revamp a law that mandates oil refiners to either blend petroleum-based fuels with ethanol and biodiesel, or buy blending credits called RINs, according to people familiar with the agreement, and the shares rose earlier in the day on the news. They slipped after the White House said there was no deal.
Merchant refiners including Icahn's CVR Refining and Valero Energy Corp. would benefit from a deal. Gasoline blenders that operate fuel stations such as Casey's General Stores Inc. and Murphy USA Inc. would have to shoulder the costs.
"The RIN prices are at least partially reflected," Cheng said from New York.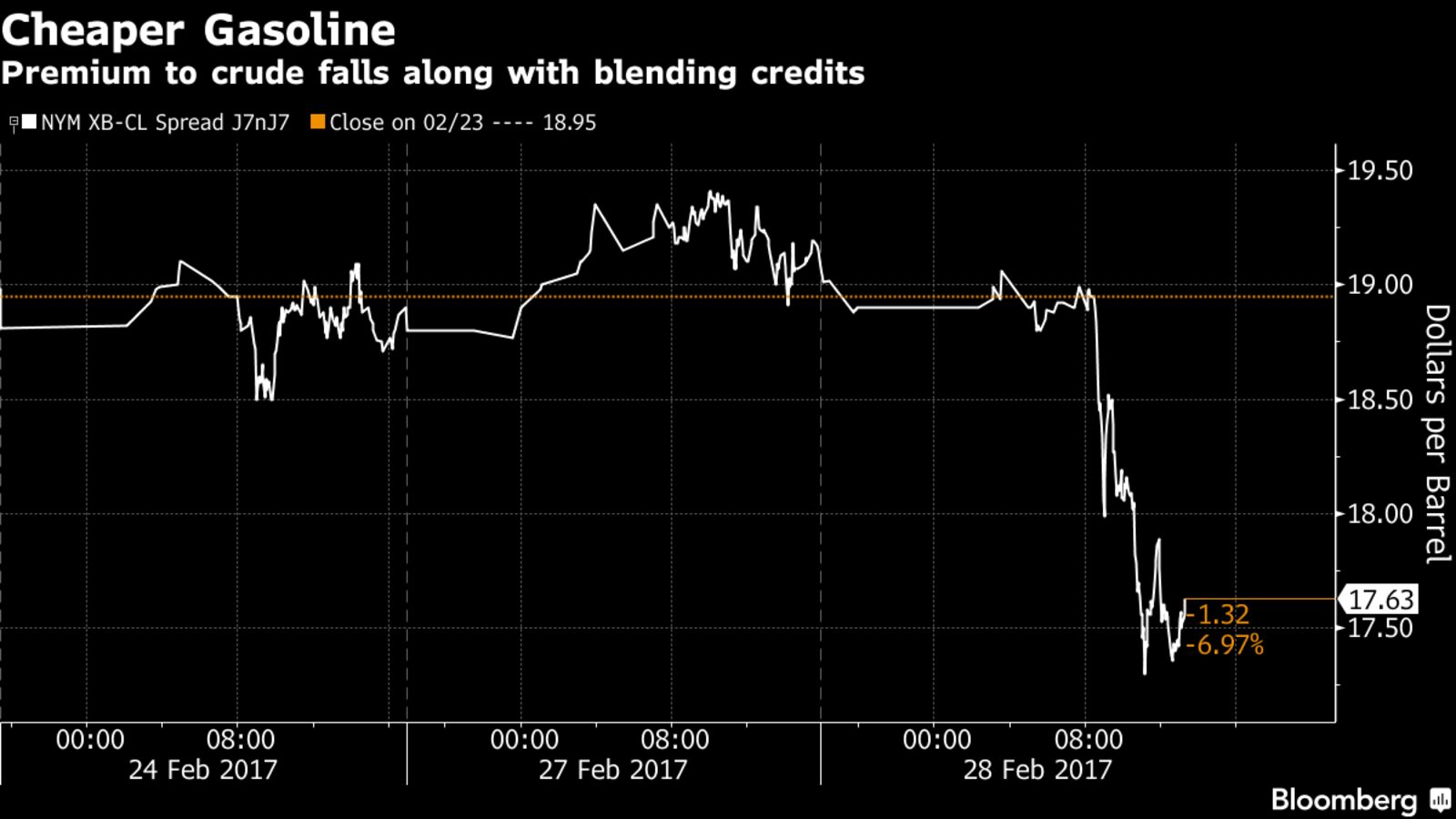 While refining margins narrowed early on RINs' weakness, refiners that have lobbied to change the Renewable Fuel Standard's obligation point spiked in overnight trade. CVR Refining, which spent $205.9 million on RINs in 2016, rose as much as 6.9 percent and settled with a gain of 1.4 percent. Valero rose as much as 3.2 percent and ended the day up 1.1 percent. Murphy fell 6.1 percent and Casey's 2.7 percent.
Icahn and other merchant refiners, or refiners that don't own retail gas stations, urged lawmakers to shift the burden of compliance to fuel blenders. This week the Renewable Fuels Association, which previously opposed the move, agreed to support the refiners in exchange for a pledge for a gasoline waiver that would allow for 15 percent ethanol blends year-round.
"I was told in no uncertain terms that the point of obligation was going to be moved, and I said I wanted to see one of our top agenda items moved," Bob Dinneen, head of the Renewable Fuels Association, said in a phone interview Monday.
The change comes ahead of schedule for analysts and market participants, who expected it to come with an annual volume obligation announcement that occurs in May.
"The only part of this surprising to us is the timing," said Roger Read, senior analyst at Wells Fargo & Co. in Houston, in a note to clients Tuesday before the administration's denial. By the second half of 2017, "we expect that the vast majority of the remaining RINs cost will be absorbed by the crack spread — implying the cost of the RINs will be passed along to retail customers."