Proposal Would End Corn Ethanol Mandate
Source: By Todd Neeley, DTN/Progressive Farmer • Posted: Friday, March 9, 2018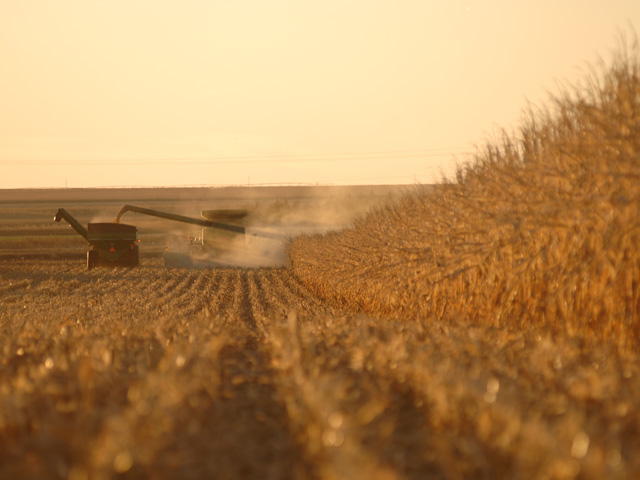 OMAHA (DTN) — As the biofuels world waits for reported Renewable Fuel Standard reform legislation coming from a Texas senator, two Democrats from both chambers of Congress introduced a bill on Thursday to phase out corn ethanol and cap how much ethanol would be in the nation's fuel pool at 9.7%.
During a news conference Thursday, Sen. Tom Udall, D-N.M., and Rep. Peter Welch, D-Vt., announced RFS legislation aimed at what they said has been an environmental disaster caused by corn ethanol. So far, they are the only co-sponsors of the bill.
Sen. John Cornyn, R-Texas, along with Rep. John Shimkus, R-Ill., and others reportedly are drafting separate legislation to address ongoing concerns about the costs of renewable identification numbers, though there's been little indication that President Donald Trump would sign any reform measure.
Udall and Welch said they are hopeful their bill can become part of a broader RFS reform that places an emphasis on developing advanced biofuels.
The Growing Renewable Energy Through Existing and New Environmentally Responsible Fuels Act would phase out corn ethanol from the current 15 billion gallons in the RFS to 1 billion gallons by 2029. In addition, the bill would immediately reduce the amount of ethanol in the nation's fuel supply by 1 billion gallons by capping ethanol by volume at 9.7%.
The legislation also would create a new fund through a 10-cent-per-RIN fee to promote moving croplands to wildlife habitats. During the press call, the lawmakers said numerous studies point to the loss of sensitive grasslands and habitats as a result of crop expansion.
The fund would be used to pay for easements on private lands to keep them out of agriculture production, keep lands in conservation uses such as grass, stream buffers or pollinator habitats, and would help farmers transition land in crop production to other uses.
The cellulosic ethanol mandate would be extended until annual production hits 2 billion gallons, or 2037, whichever comes first. The measure offers no solutions to address concerns about the costs of RINs.
"The RFS was a well-intentioned idea, but it needs reformed," Udall told reporters. "Many Democrats supported the RFS because of the environmental benefits. It may well be hurting the environment. It needs to be reformed, so it serves its purpose. The current RFS encourages the conversion of open land."
Welch said the current RFS has led to higher food prices, damage to vehicle engines and the disappearance of wildlife habitat.