Plunging price of renewable energy makes end of fossil fuels inevitable, says report
Source: By Ian Johnston, The Independent • Posted: Monday, April 3, 2017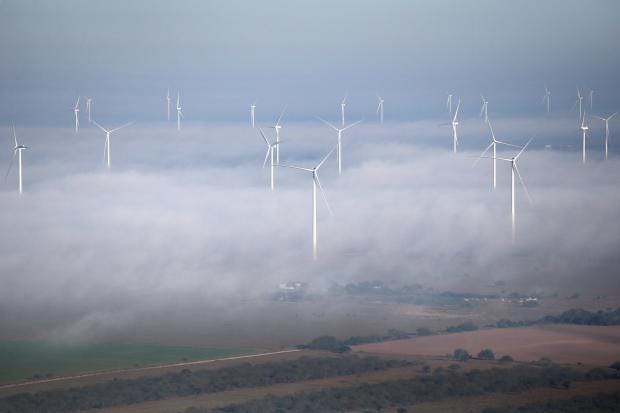 The transition from fossil fuels to renewable energy "now appears irreversible" as the cost of green power plunges, according to a new report.
In The Transition Takes Hold, Clean Energy Canada said some 6.7 million people were working in the sector worldwide with one out of every 50 new jobs in the US being created by the solar industry alone.
And it highlighted prediction that generation costs for large-scale solar power plants were expected to drop by a massive 57 per cent by 2025, with onshore and offshore wind expected to become 26 and 35 per cent respectively.
In the report's executive summary, Merran Smith, executive director of Clean Energy Canada, wrote: "Tipping points: those elusive moments when a technology goes mainstream. Much has been written in the debate over whether renewable energy has passed, is fast-approaching, or is still a ways from crossing that threshold.
"The true tipping point will only become apparent in the rearview mirror, and it won't be defined by a single moment or breakthrough. It will be crossed at different times, in different countries, driven by different forces.
"But the clean energy transition now appears irreversible."
She said three major electricity markets – China, India and the US – had "aggressively pursued renewable power".
"In both China and India, renewable energy offers a critical solution to the pollution choking fast-growing cities. Smog has become increasingly disruptive – socially, economically and politically –closing schools in Delhi, grounding airplanes in China and contributing to the premature deaths of millions of citizens," Ms Smith said.
"In the US, the renewable energy sector has become a major job creator: since 2009, the solar industry created one out of every 80 new jobs, and the country's fastest-growing occupation is wind turbine technician.
"While President Donald Trump may have promised to bring back coal jobs, he will no doubt find resistance – in both Congress and statehouses – should his efforts come at the expense of clean energy jobs."
The report said total investment in renewables had fallen in 2016 from a "record-setting" level in 2015.
But it added that the actual amount of green electricity capacity added in 2016 had still come close to the 2015 level because it was cheaper to build.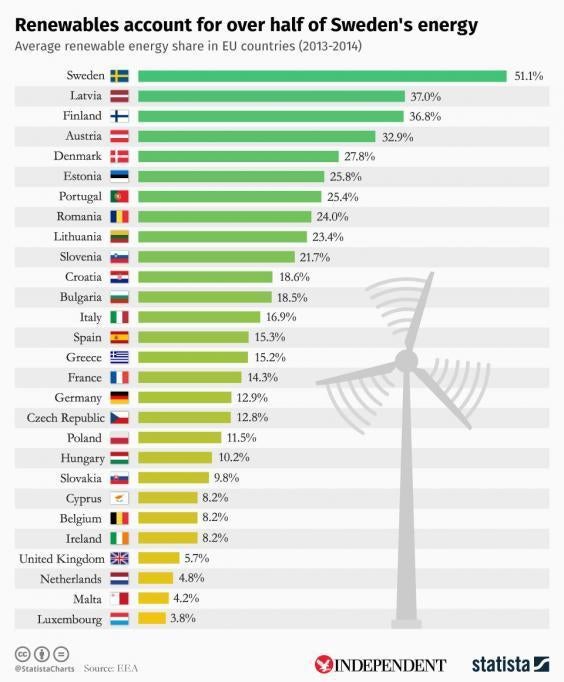 Ms Smith said there was a business opportunity for Canada to sell renewables to the rest of the world.
"We have a clean energy technology sector that punches above its weight and companies hungry to sell their solutions beyond our borders. Helping other countries increase their use of renewable power may be where Canada finds its niche – and economic opportunity – in the global clean energy transition.
"As the US government retreats from international climate diplomacy, clean energy innovation and free trade, it leaves a gap that Canada is well-positioned to fill. And it's clear that if we don't step up, somebody else will."