Philadelphia Refinery Fights to Survive After 2012 Rescue
Source: By Meenal Vamburkar and Barbara J Powell, Bloomberg • Posted: Thursday, August 17, 2017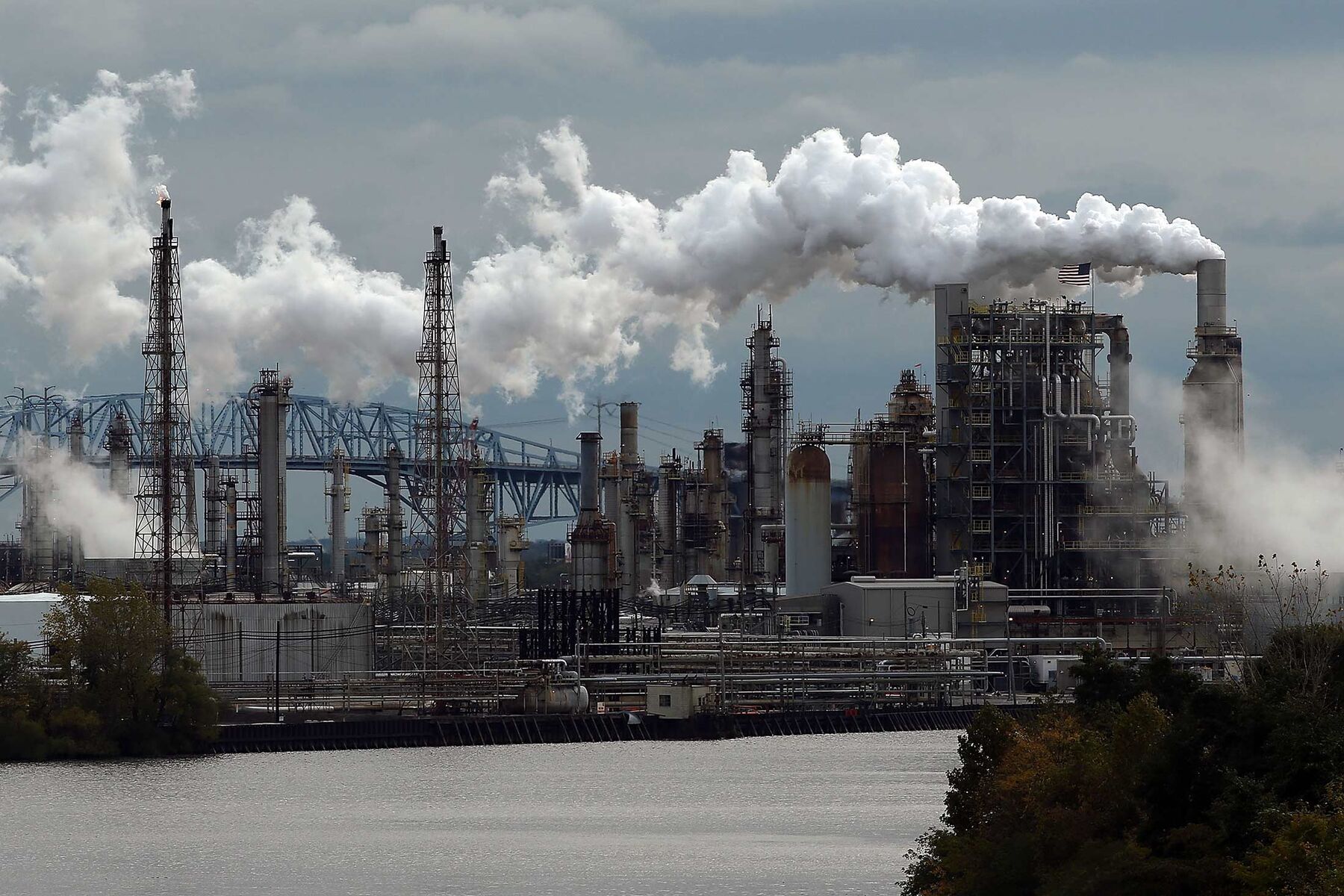 Five years after dodging a shutdown, the largest oil refinery on the East Coast is once again teetering on the brink.
Sunoco Inc. and the private equity firm Carlyle Group LP formed Philadelphia Energy Solutions, a joint venture, in 2012 to rescue the refinery in an effort that also included $25 million in state aid. Now, after spending more than $800 million in the interim, the company is mired in debt. It has been cutting jobs and benefits since last fall, drawing the ire of unionized workers, and this month delayed planned maintenance for the second time in two years.
The culprits: Compliance with the government biofuel mandate that's costing twice what the company pays its employees, an industry-wide downturn in margins and a challenging East Coast market increasingly relying on imports as domestic crude flows to the Gulf Coast's refining and export hub.
"It's no secret" the refinery has faced headwinds, PES Chief Executive Officer Greg Gatta wrote this month in a letter to employees. The company took on debt to fuel growth but now needs to "assess our capital structure," he said.
The company's biggest expense: Renewable Identification Numbers, or RINs, which the company says will cost more than $300 million this year. Refiners are required to blend petroleum-based fuels with ethanol and biodiesel to meet annual quotas. Those that can't blend the biofuel themselves must purchase RINs credits. With the Environmental Protection Agency set to reject the Carl Icahn-backed bid to shift the burden of the mandate, those costs are unlikely to abate.
Weighing Options
The company is still weighing options, said John Auers, executive vice president at energy consultant Turner Mason & Co. Those could include shutting down only half of the refining complex, finding a buyer, or reaching some other deal with lenders and investors, he said.
PES is already "on the edge," and could fall into deeper trouble if refining economics deteriorate, according to Auers. "They're buying time to see how the environment plays out," he said. "It's clear they haven't made a decision."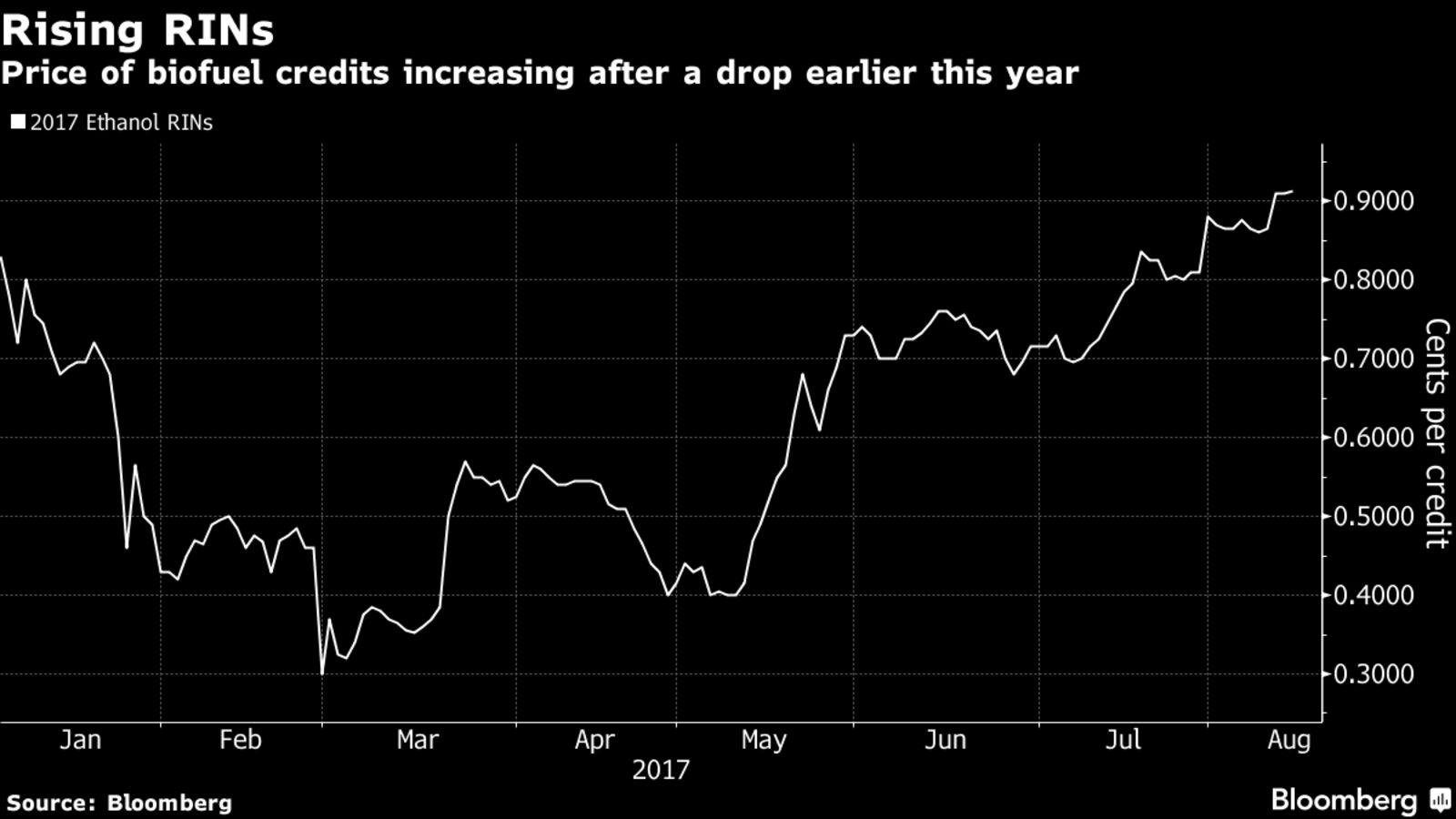 The 335,000-barrel-a-day refinery will continue operating as it tackles its debt. Because the company isn't public, it doesn't regularly report its financials. As of March 31, 2015, PES had about $539 million of debt outstanding under its refining term loan, according to a regulatory filing. The $550 million loan matures next year.
"They've got plenty of debt they need to deal with," said Andy Lipow, president of consultant Lipow Oil Associates LLC in Houston. That's "what really dragging them down."
The company "is currently assessing its capital structure with the goal of improving financial flexibility in light of current market and regulatory challenges, including the significant financial burden imposed by renewable energy obligations (RINs), that have affected the company's profitability," said spokeswoman Cherice Corley in an emailed statement. "We are working constructively with our lenders to find a solution that will enable us to move forward with the right financial foundation to support our business into the future."
East Coast Imports
But a comeback will be harder on the East Coast. The region, which once thrived on the production boom from North Dakota's Bakken shale play, has increasingly turned to imports. Last year, East Coast refineries imported the most crude since 2011. Meanwhile, the end of the U.S. crude export ban and the Dakota Access pipeline have made the Gulf Coast an attractive, lower cost destination — for both refining and exports.
This dynamic keeps East Coast refiners at a disadvantage, according to Wood Mackenzie. And as domestic gasoline demand is expected to decline, half of the area's refining capacity may shut down, said analyst Andrew Shepard at the American Fuel and Petrochemical Manufacturers annual meeting in March. Their Gulf Coast counterparts are best-positioned to stay profitable, he said.
The 2012 rescue of PES in part drew government aid because the prospect of shutdown meant losing jobs. The joint venture was expected to save 850 jobs and create hundreds of new, permanent ones. The deal was hailed by the governor, mayor and steelworkers union as an example of how business and government can work together.
Union Strife
But in lieu of a happy ending, PES has faced push-back from its workers. In June, the United Steelworkers International union threatened to strike, arguing changes to health care and retirement benefits violate their labor contract.
If the refinery faces another shutdown, jobs will still be an incentive — but it won't be easy for all the players to align to form a deal for the second time. "It may just be more difficult to come up with that kind of aid," Lipow said, especially given how states are under pressure to discipline their spending.
Maintenance can't be delayed forever, said Turner Mason's Auers. Even with other options, such as a partial shutdown, there's "certainly a possibility" one or more refineries in the region may not keep running.
"It's like a game of musical chairs," Auers said. "Everyone's waiting for someone else to shut down."