Pence: Road to White House runs through Iowa
Source: By ROD BOSHART, The Courier • Posted: Sunday, October 4, 2020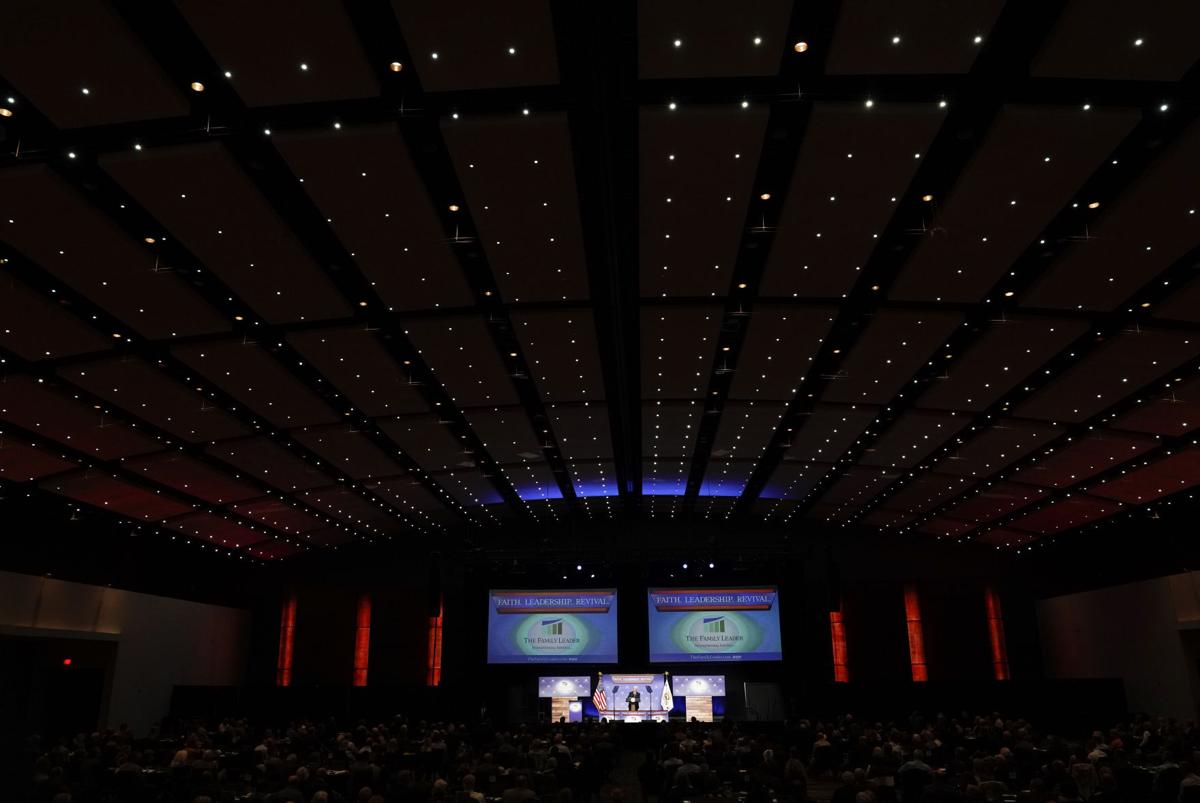 DES MOINES — With a little more than a month before Election Day, Vice President Mike Pence was in Iowa on Thursday, encouraging Hawkeye State voters to once again give President Donald Trump their support.
Pence, making his fifth trip to Iowa this year, told about 600 people in attendance at the "Faith in Leadership, America's Need for Revival" event in Des Moines that "It has been people of faith I believe with all of my heart who have led us toward a more perfect union."
The vice president spoke briefly about this week's presidential debate between Trump and Joe Biden, saying: "If you ever doubted that we had a fighter in the White House, you don't doubt it anymore."
Pence repeatedly made the point during his Thursday events that "the road to victory goes through Iowa." He told a radio interviewer: "I just am very confident that the people of Iowa are going to vote for four years of President Donald Trump.
"We're determined to take our case to this state, we're going to keep working to earn that vote and 33 days from now I think we're going to have a great victory in Iowa and all across America," added Pence, who referred to Biden as "literally a Trojan horse for the radical left."
During his Des Moines event, he told the gathering of religious conservatives he is calling for a "dignified" confirmation process for the president's nomination of Amy Coney Barrett to the Supreme Court, but added "we have reason to be concerned."
Pence noted that during Barrett's last confirmation hearing — when she was nominated to the U.S. Court of Appeals — a high-ranking Democrat criticized her Roman Catholic faith, saying that, "quote, 'The dogma lives loudly within you.' And Hollywood elites have already begun to criticize her and her family for their commitment to their faith," he noted.
"Well, I've got news for the Democrats and the Hollywood elites: That dogma lives loudly in me. That dogma lives loudly in hundreds of millions of Americans," Pence told the crowd — prompting a standing ovation.
Later, during a radio interview, the vice president said "I have no doubt that Judge Amy Coney Barrett will be Justice Amy Coney Barrett, and we're going to fill that seat."
Earlier in the day, Pence encouraged a crowd of about 250 people in Carter Lake to get out the vote ahead of what shapes to be a tight race in the state.
During the roughly 35-minute speech, Pence spoke about the accomplishments of the Trump Administration.
He touted the administration's commitment to bringing manufacturing jobs back to the U.S. As of January before the COVID-19 pandemic, the country has added 487,000 jobs in the industry since Trump took office, according to the U.S. Department of Labor.
"And on the subject of growing things in this great farming state, President Trump has always put farmers and ranchers first," Pence said, pointing to an allowance for immediately expensing farm equipment costs and the 2017 tax reform bill that temporarily raised the estate tax exemption to $11 million per person and $22 million per couple.
Before the change, around 80 farms paid the tax yearly, according to the Tax Policy Center.
And, Pence noted, the administration allowed for the expansion of E15 ethanol gasoline year-round.
"It was this president who repealed the (Barack) Obama and (Joe) Biden-era Waters of the U.S. rule and restored property rights for farmers across Iowa and all of America," Pence said of a move that reduced federal oversight of waterways.
Mike Brownlee of The Daily Nonpareil (Council Bluffs) contributed to this report.