Pacific Paces Ethanol Rally Fueled by Prospect of Lifting Limits
Source: By Mario Parker, Bloomberg • Posted: Tuesday, September 25, 2018
Shares in Sacramento, California-based Pacific surged as much as 17 percent, the most among global biofuel peers. Green Plains Inc., another U.S. producer, gained as much as 4.6 percent. Bloomberg reported on the planned policy change on Friday, citing people briefed on the matter.
President Donald Trump is slated to unveil the new policy in the coming weeks, possibly in Iowa, where farmers, biofuel makers and politicians have clamored for the move that's likely to expand the market for corn-based ethanol.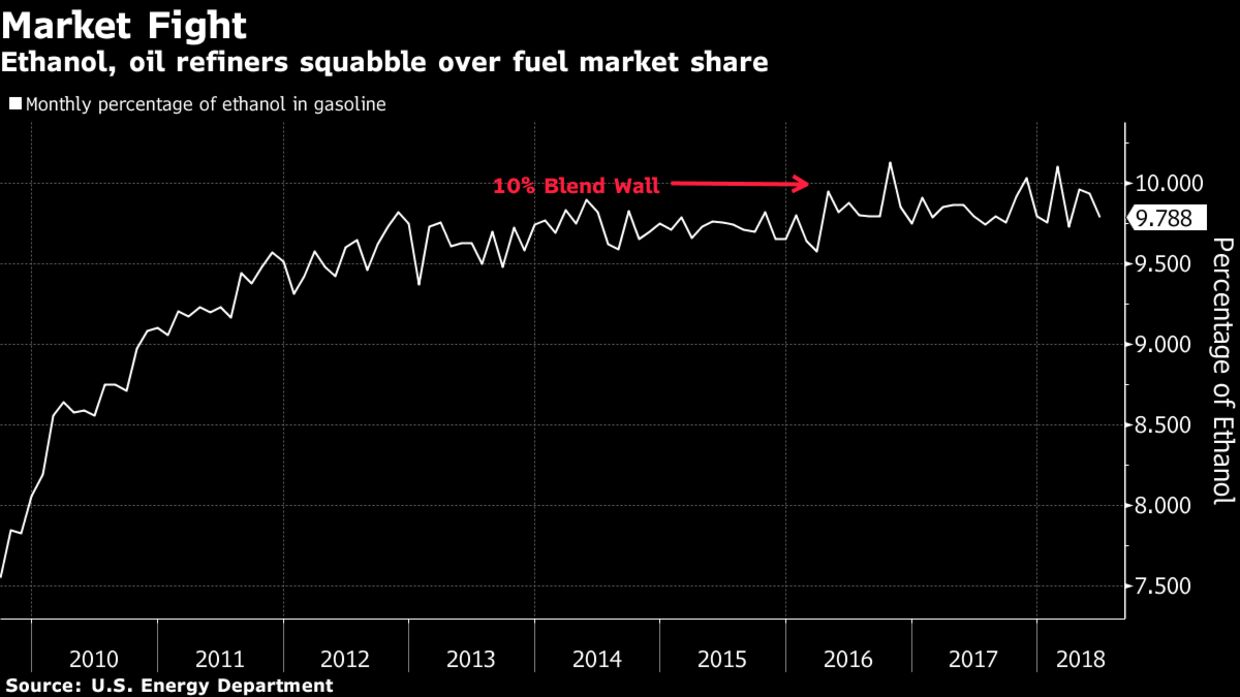 Although the timing of the announcement is in flux, administration officials have confirmed it's coming, said the people, who asked not to be named since the policy hasn't been made public. It could help Midwest Republicans in tough election contests and appease corn farmers battered by agricultural tariffs.
"This is good," Craig Irwin, an analyst at Roth Capital, said by telephone Monday. "It shows that Trump is for ethanol. Ethanol is a part of agriculture and agriculture is a huge supporter of Trump. This shows that Trump" is taking care of his base.
At issue are summertime restrictions on so-called E15 gasoline, which contains 15 percent ethanol. Current rules block its sale from June 1 to Sept. 15 in areas where smog is a problem. Most gasoline that is sold nationwide — the common 10 percent ethanol blend known as E10 — is waived from federal vapor-pressure requirements, allowing it to be sold year-round. The same exemption has not been granted to E15 thus far.
Ethanol advocates say the hassle and cost of changing gas pumps and labels seasonally has dissuaded some filling stations from offering the fuel. They argue that lifting summertime restrictions on the sale of E15 will spur more offerings, expanding the U.S. market for the biofuel. Ethanol currently comprises about 10 percent of America's 143 billion gallon gasoline market.
The policy shift will likely come at the expense of most oil refiners who have for years battled against year-round E15 sales.
On Monday, Pacific Ethanol was the best performer among the 23 members of the BI Global Biofuels – Ethanol Competitive Peer Group. The company is still the index's worst performing stock this year with a 54 percent drop.