Oil struggles for direction after Brent crude nudges above $70 a barrel
Source: By William Watts, Wall Street Journal • Posted: Monday, March 15, 2021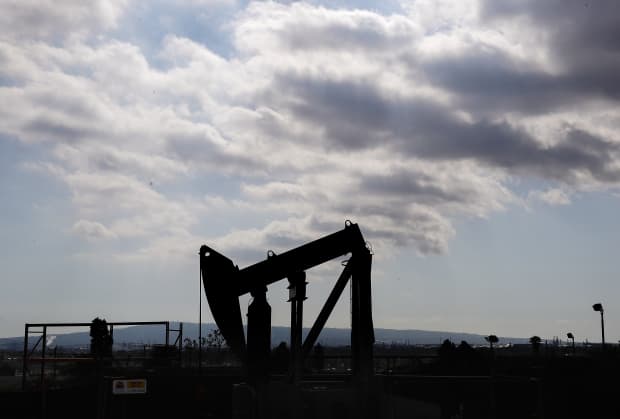 Oil futures were slightly lower Monday, after Brent crude earlier peeked back above the $70-a-barrel level on signs of strong demand out of China.
West Texas Intermediate crude for April delivery CL.1, -0.17% CLJ21, -0.17% fell 11 cents, or 0.2%, to $65.50 a barrel on the New York Mercantile Exchange. May Brent crude BRN00, -0.14% BRNK21, -0.14%, the global benchmark, ws off 9 cents, or 0.1%, at $69.13 a barrel after trading at a session high of $70.03 earlier in the session.
Crude has rallied in 2021, with both WTI and Brent up more than 30% in the year to date, with analysts tying strength to increased demand as the global economy continues to reopen, and appears set to accelerate. Compliance with production cuts by the Organization of the Petroleum Exporting Countries and their allies, known as OPEC+, have also served to underpin prices.
Upbeat China data helped lift crude in early activity, analysts said. Industrial output in January-February rose 35.1% from a year earlier, according to data released by the National Bureau of Statistics, beating economists' expectations of a 30.5% increase. Compared with January-February 2019, industrial output increased 16.9%, said the statistics bureau.
Analysts at Commerzbank noted that crude-oil processing in China rose by 15% year-over-year to the equivalent of 14.13 million barrels a day in the first two months of the year, while production was also up by around 11.4% on pre-COVID levels from 2019.
"The high processing figure is partly due to the lower oil prices beforehand, the coming maintenance season and high oil product exports. It is partly attributable to considerable transport demand in China itself, however," the analysts wrote.