Oil Rises After Biggest Surge Since May on Stimulus Optimism
Source: By Ann Koh, Bloomberg • Posted: Tuesday, October 6, 2020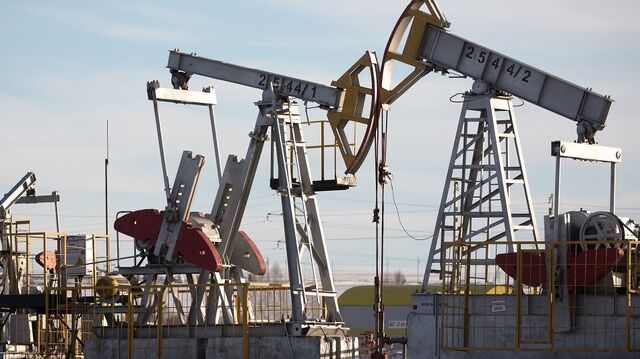 Oil rose further after the biggest gain since May on growing optimism for more U.S. fiscal stimulus and as Hurricane Delta heads for the Gulf of Mexico.
Futures added 3% in New York, following Monday's surge above $39 a barrel. House Speaker Nancy Pelosi and Treasury Secretary Steven Mnuchin will resume talks on Tuesday on another round of pandemic relief funding, but there's no sign yet they are close to a deal despite Trump's urging to get it done.
At the same time Hurricane Delta is hurtling toward the Gulf of Mexico, where it will likely force oil production to shut down. Gasoline futures gained Monday as the storm's track became clearer, and continued to outpace gains in crude Tuesday.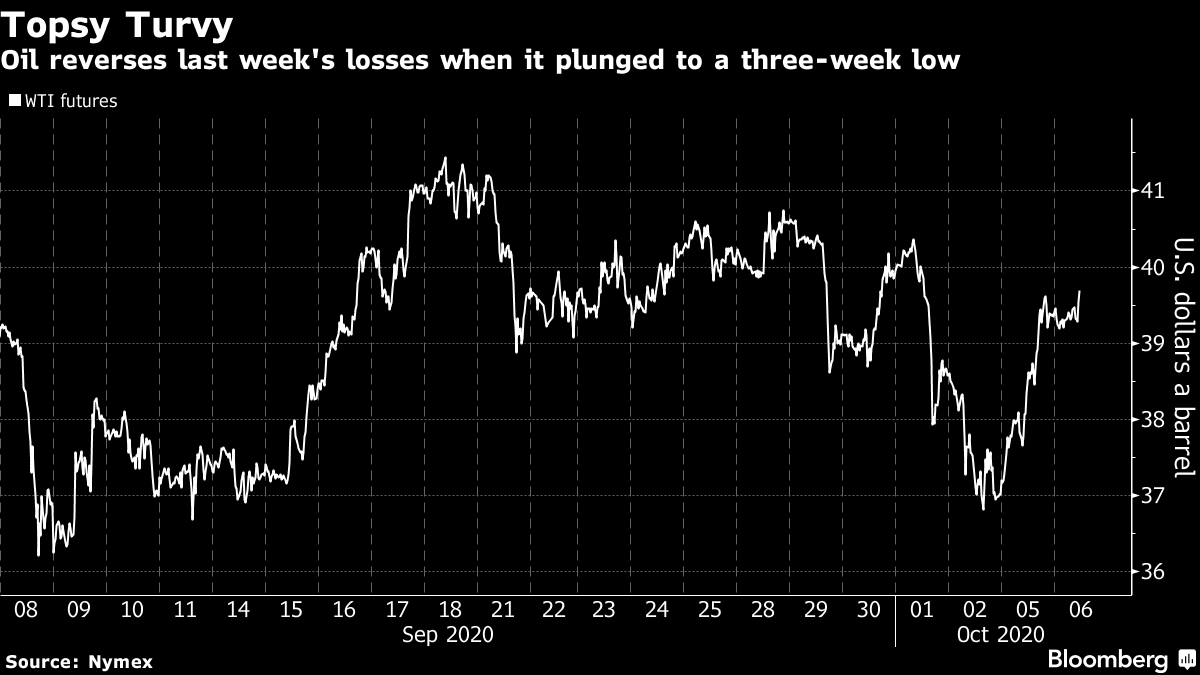 Crude started the week by getting swept up in a broader market relief rally, and was aided by a strike in Norway that has shut fields and is curbing flows. Masses of people in China are vacationing during the Golden Week holiday, displaying the country's confidence in its economic rebound and public health measures. But the outlook for global oil demand remains patchy with stricter lockdowns coming into force in parts of Europe.
"This week is shrouded in upside risks, placing demand concerns to the background," said Kevin Solomon, analyst at brokerage StoneX Group in London. "The promise of fiscal stimulus will continue to be a supporting factor."
Moves in the oil futures curve were more circumspect on Monday, signaling underlying weakness. The nearest timespread for Brent, which helps gauge the health of the market, gained only 1 cent and later contracts remain more expensive than nearer ones, showing oversupply. There have also been a flurry of options trades that would profit a buyer from lower prices in recent days.
See also: The World's Biggest Oil Trader Wants to Buy Your Used Car
With a storm heading toward the U.S. Gulf attention is once again focusing on American oil balances. The American Petroleum Institute will release its weekly oil inventory update later, while the Energy Information Administration's monthly report will also be released, giving clues about U.S. production.