NU, Creighton researchers preparing for 'unprecedented' study of contamination from AltEn
Source: By Lincoln Journal Star • Posted: Wednesday, April 7, 2021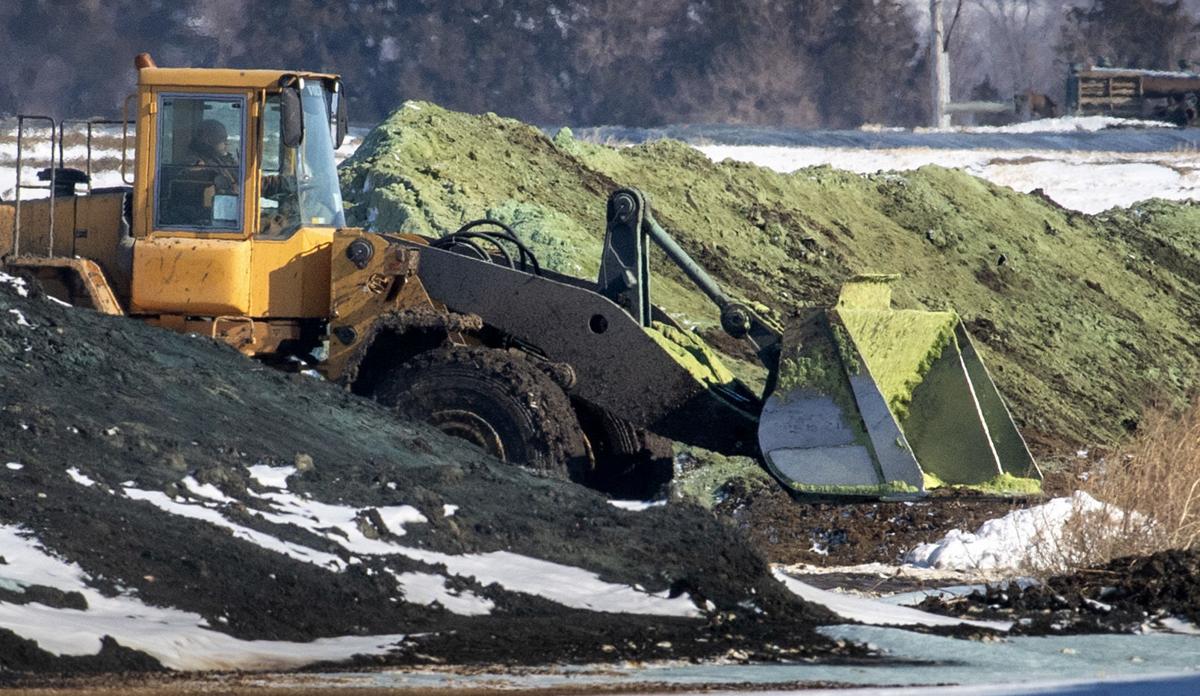 Researchers from the University of Nebraska and Creighton University will study the long-term effects pesticides have had on the environment, agriculture and humans living near the AltEn ethanol plant south of Mead.
Experts across several disciplines — including public health, entomology, environmental engineering, chemistry, natural resources and geography — will sample for lingering neonicotinoids, a class of pesticides commonly used in seed coatings.
Unlike most ethanol plants, which use harvested grain to produce ethanol, AltEn solicited and used discard treated seed to manufacture the fuel.
The solid and liquid byproducts of that process were discovered to be heavily contaminated with pesticides believed to be responsible for the collapse of dozens of bee colonies, the death of wildlife, and for making pets and humans sick.
A burst pipe on a tank at AltEn in February released 4 million gallons of pesticide-laden wastewater and manure into nearby waterways and streams, further contributing to the environmental contamination.
The 10-year study, which is expected to cost $1 million annually, will begin ramping up in the coming weeks, said Dr. Eleanor Rogan, chair of Department of Environmental, Agricultural and Occupational Health at the University of Nebraska Medical Center.
"We aggressively reached out across the state for the best scientific minds," Rogan said.
In a virtual town hall Tuesday, researchers explained the various facets of the study, and outlined a timeline for when they expect to be able to provide community members detailed information about the pervasiveness of the pesticides.
Rogan said researchers will sample the air, surface water, groundwater and soil to study how neonicotinoids may have spread from the ethanol plant, the wet distiller's grains spread on nearby fields, or from the February spill.
Other research will study how the pesticides, which are water-soluble and systemic, may continue to exist in both food crops and other plants, as well as how they are affecting wildlife such as bees and butterflies, amphibians, or even larger animals such as deer.
Researchers will also search for neonicotinoids in companion and agricultural production animals.
The team also plans to survey community members and review medical records to look for recurring health issues that may have begun after the plant started operations, and ask for adult volunteers to submit blood and urine samples to understand how the contaminants may persist in humans.
Dan Snow, a research professor at Nebraska Water Center at the University of Nebraska-Lincoln, called the scope and scale of the study "unprecedented."
Dr. Ali Khan, the dean of UNMC's College of Public Health, said AltEn has agreed to participate in the study, as has a toxicologist from Bayer, one of the companies whose product ended up at the ethanol plant.
Researchers also plan to reach out to other seed manufacturers, Khan said, to engage those companies that sent discard treated seed to AltEn.
To pay for the study, Rogan said researchers are seeking funds from the Legislature, the National Institutes of Health, the Nebraska Environmental Trust and other philanthropic groups.
A $200,000 grant from the Claire M. Hubbard Foundation provided seed money for a crowdfunding campaign seeking to raise $25,000. Those wishing to donate can do so online at the University of Nebraska Foundation website.
Preliminary results are expected to be shared in August.