North Dakota holds first carbon storage hearing as ethanol plant seeks to capture emissions
Source: By Amy R. Sisk, Bismark Tribune • Posted: Saturday, August 14, 2021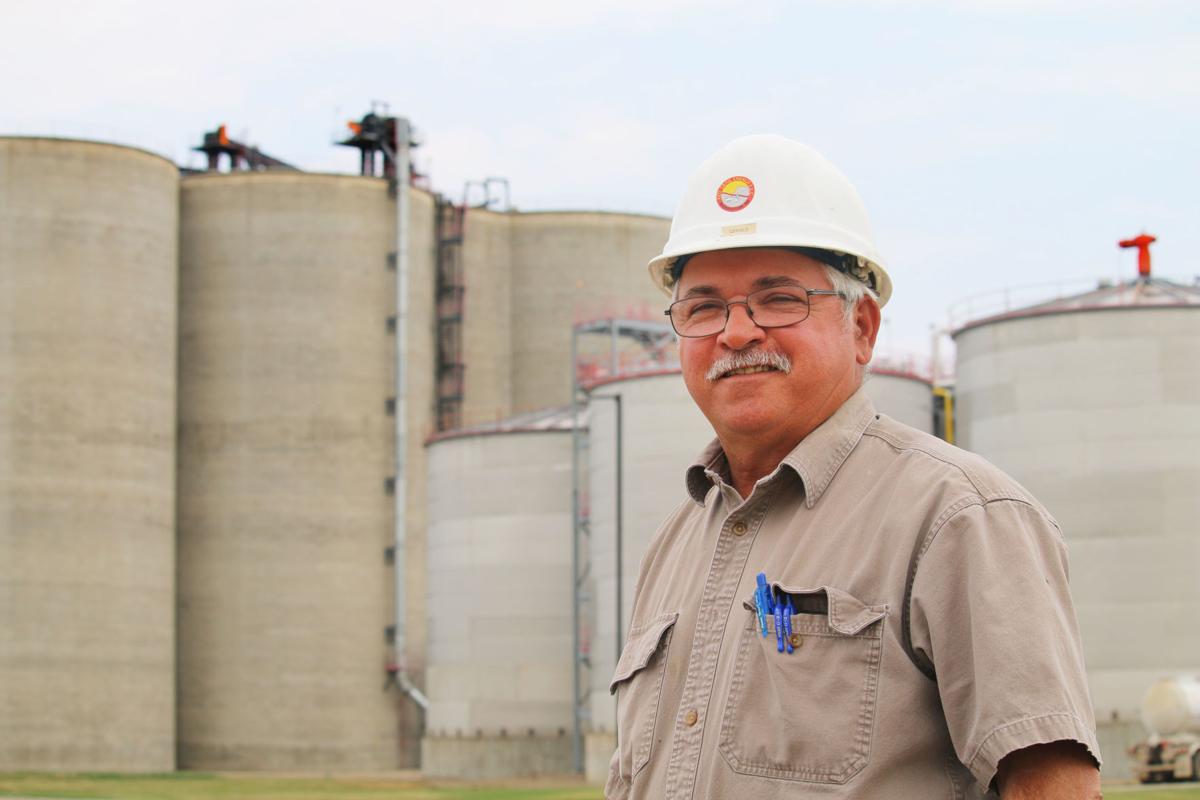 Representatives of a Richardton ethanol plant appeared before state regulators Thursday seeking a permit to store carbon dioxide captured from the facility underground, the first hearing of its kind to take place in North Dakota as the state's energy industry looks to rein in emissions.
The effort at Red Trail Energy could be the first project to come to fruition in North Dakota that both captures carbon emissions from a facility and injects them underground within the state. A number of similar projects have been proposed within North Dakota's coal and ethanol industries in recent years, and they are in various stages of development.
The head of Red Trail told state regulators Thursday that 34 ethanol plants across the United States have idled as the fuel's supply exceeds demand.
Red Trail CEO Gerald Bachmeier said he found himself asking, "How can I differentiate our company from the other ethanol production in the U.S.?"
Policies enacted in recent years in California aim to address climate change by reducing the carbon intensity of transportation fuels, and Red Trail wants to market its ethanol there — where it would receive a premium value once its emissions are captured and stored, Bachmeier said. A federal tax credit also is driving projects like the one at the plant.
Bachmeier anticipates the Red Trail storage project could bring in as much as $28 million a year in additional gross revenue.
"That definitely will differentiate ourselves from the rest of the industry," he said.
The project is expected to cost $30 million.
Thursday's hearing was held before the North Dakota Oil and Gas Division, an arm of the Industrial Commission. The three-member commission, chaired by Gov. Doug Burgum, will ultimately need to sign off on the project for it to come to fruition.
The hearing focused on the underground storage area, but Red Trail will also need to apply for a permit to inject carbon dioxide down a well into those rocks, State Mineral Resources Director Lynn Helms told the Tribune.
North Dakota and Wyoming are the only states that have assumed full permitting authority from the federal Environmental Protection Agency for carbon injection projects. Both are energy-rich states where industry and state leaders have expressed interest in pursuing the technology.
Thursday's hearing focused largely on the technical nature of the Red Trail project. Numerous scientists with the University of North Dakota's Energy and Environmental Research Center, which is working with the ethanol plant, spoke about the project's feasibility and told regulators it would work as intended.
The ethanol plant produces about 180,000 tons of carbon dioxide per year.
Red Trail wants to inject the carbon dioxide down a well east of the Stark County plant into the Broom Creek rock formation more than 6,300 feet deep. There, the carbon dioxide would form a plume in the pore space, which is the cavities within rock. The carbon dioxide would exist in a form known as "supercritical" under a higher pressure and temperature and would take on various properties of both a gas and liquid.
The carbon dioxide is meant to stay in the rock forever. It would be sealed above by a 100-foot rock layer with characteristics that make it impermeable, unlike the injection layer, said Steven Smith, principal geologist for integrated analytical solutions with the EERC. Another 300-foot impermeable layer would seal it below. The nearest drinking water source lies 4,000 feet above the injection layer.
"I believe this is an excellent candidate for a storage facility," Smith said.
Research has shown no evidence of any pathways where a leak of carbon dioxide could travel back up to the earth's surface, and seismic activity does not pose a risk, said Amanda Livers-Douglas, a principal geoscientist with the EERC.
Red Trail's application filed with state regulators spells out a number of ways it will monitor the plume and drinking water to make sure the carbon dioxide stays where it's intended.
Bachmeier said 91% of landowners with pore space in the project area have signed leases, meeting the state's 65% threshold for a project to move forward. Red Trail Energy is working to secure the remaining leases, but regardless, all landowners will be fairly compensated, he said.
One carbon capture project has already operated for years within North Dakota at Basin Electric Power Cooperative's Great Plains Synfuels Plant near Beulah. Carbon dioxide from the facility is piped to Canada where it's injected into old oil fields to boost oil production. The co-op is also looking to add injection wells near the Mercer County plant to store its emissions underground locally.
One other project aims to pipe carbon emissions into southwestern North Dakota from natural gas processing plants in Wyoming. Construction is underway on a Denbury Resources pipeline that will bring carbon dioxide to depleted oil fields along the Montana-North Dakota border.