New Nafta Has American Corn Farmers Breathing Easier
Source: By Shruti Singh, Bloomberg • Posted: Tuesday, October 2, 2018
"I am happy they are getting something done," Carlson said from a semi-truck on Monday as he was delivering corn to a local buyer. "It does give me some reassurance. It's been a struggle."
Growers have watched prices tumble this year, with December futures dropping 13 percent since May 1, partly amid trade concerns. The U.S.-Mexico-Canada Agreement secured Sunday is expected to allow leaders from the three countries to sign an accord by late November. The accord alleviates the risk that Mexico, the biggest importer of U.S. corn, will turn to competing exporters such as Argentina.
Trump Clinches New Nafta as Canada Joins Pact With Mexico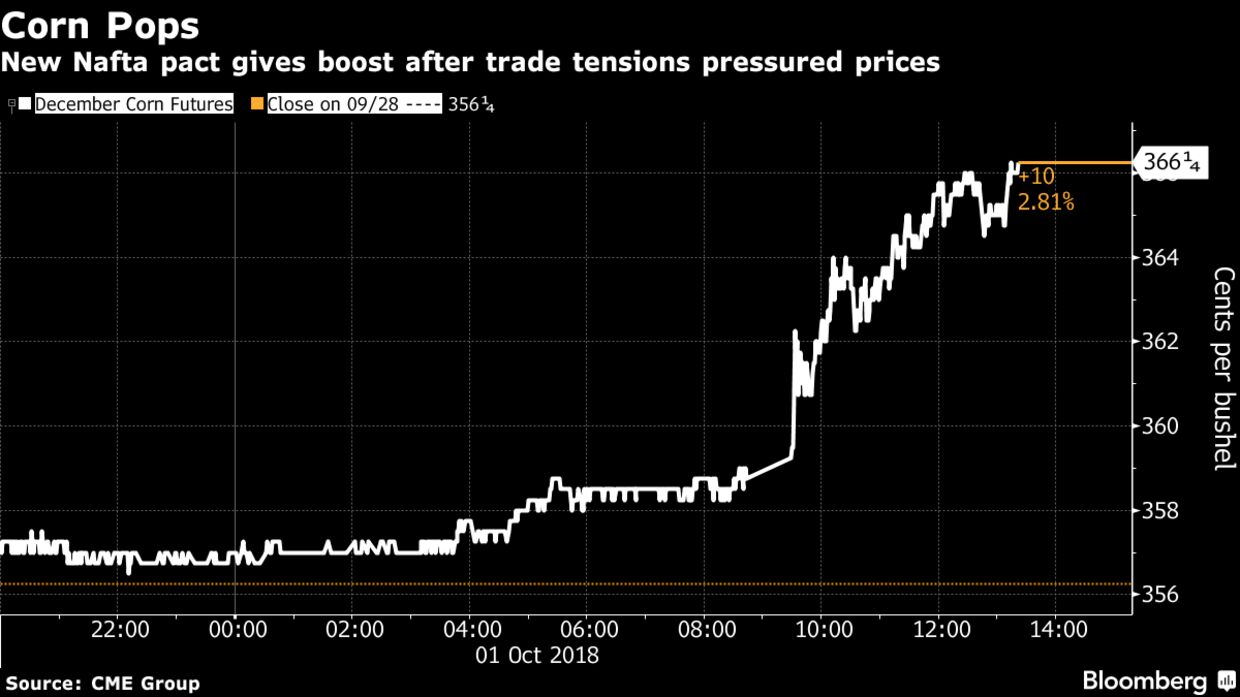 For American producers, the trade deal comes at a crucial time as farmers including Carlson begin harvesting a massive crop. He's gathered about 20 percent of this season's output.
Having an agreement to replace the 24-year-old Nafta also helps ease concerns over the long-term relationships built with U.S. grain handlers. The original pact has been seen as a success for U.S. agriculture, and many farming groups had pushed the Trump administration to "do no harm" as it renegotiated the deal.
Last year, the U.S. exported $3.2 billion of corn and corn products to Mexico and Canada, according to the National Corn Growers Association.
"The settlement of Nafta is beneficial to corn," Greg Grow, the director of agribusiness at Archer Financial Services in Chicago, said Monday in a telephone interview. "It takes away some of the uncertainty."
Corn futures for December delivery rose as much as 2.9 percent to $3.665 a bushel, the biggest intraday gain since Sept. 20. Prices also climbed Monday as rain delayed harvesting in parts of the U.S. Midwest, while gains for crude oil signaled support for ethanol demand, Grow said.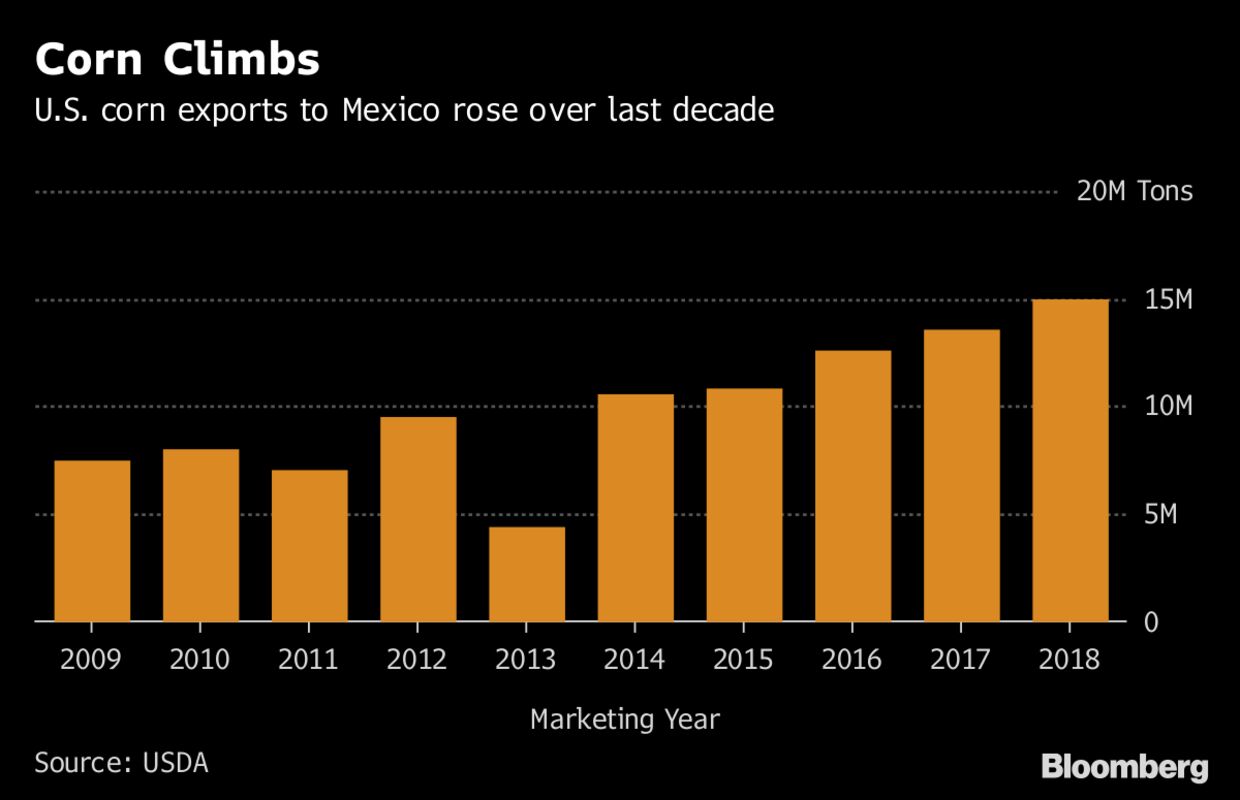 Soybean futures also advanced on optimism that the Nafta negotiation could herald more U.S. trade deals, especially with China, the world's biggest buyer of the oilseed. China has shunned U.S. shipments amid the trade war and has increased purchases from Brazil and other countries.
Carlson, who is president of the Illinois Corn Growers Association, sees the Nafta replacement as a "big deal" because a lot of grain from his state goes south of the border, but he's also anxious for a pact with China. This year, 60 percent of his roughly 3,600 acres in Winnebago County are sown with corn, and the rest has soy.
"We've got to get our wins where we can get them," Carlson said. "I really hope they can get something done with China."
— With assistance by Dominic Carey