Nebraska's economy faces even worse hit from virus
Source: By Editorial Board, Lincoln Journal Star • Posted: Sunday, July 12, 2020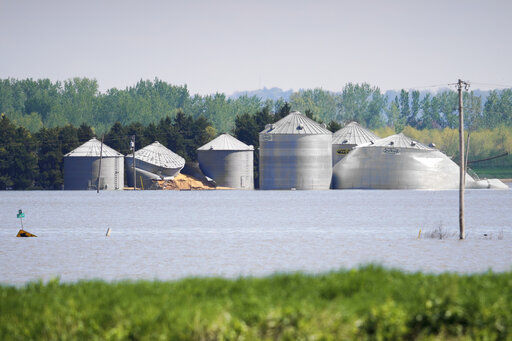 Closed signs and lights off put a clear face on the economic cost of the coronavirus pandemic in Nebraska's cities and towns.
In agriculture, the state's largest industry, the damages aren't as readily apparent.
Much of this year's corn crop was head-high, well above knee-high, by the Fourth of July. The smell of money emanated from livestock operations, and the rolling Sandhills have been thick with cattle.
But economic conditions haven't improved for Nebraska farmers for years, and this pandemic is just another landmine on a path that's been littered with them over the last decade.
With commodity prices crashing, harmful trade policy at the federal level, waffling on ethanol requirements, natural disasters and high property taxes playing varying roles, Nebraska farm income fell by half between 2013 and 2019.
And then came the pandemic, which has killed more than 125,000 Americans, infected more than 3 million and ravaged businesses both large and small.
The virus sickened thousands of meatpacking workers in the state, killed at least 11 and led to a handful of plant closures. Meanwhile, some livestock producers were forced to euthanize animals. The Farm Bureau projects roughly $1.16 billion in losses.
Similar numbers were expected for corn and soybeans ($1.17 billion) and ethanol plants ($1.3 billion), which work hand in hand and have helped to somewhat stabilize crop prices.
These ripples will be felt in Lincoln and other communities across Nebraska through reduced retail and restaurant spending, ag implement purchases and tax revenues collected both at the local and state levels.
The only property tax plan set to be debated by the full Legislature when senators reconvene later this month was drawn up with higher-than-anticipated tax receipts as a key funding source.
As we wrote in April, "the state will not have sufficient income to fund the property tax relief proposal without decimating the remainder of the discretionary budget — the part that funds the University of Nebraska and state agencies, whose services will be needed in the upcoming recovery."
Rebalancing the property tax burden – borne disproportionally by farmers and ranchers – remains imperative. But achieving the needed systemic fixes remains improbable, regardless of the fate of other legislation senators have tried tying to this single tax bill.
Based on the current trends in the United States, the virus isn't going anywhere anytime soon. And the difficulties faced by ag producers – both before and during this recession – aren't either.