Nebraska Governor Is Skeptical Trump Will Meet Ethanol Timeline
Source: By Shruti Singh and Mario Parker, Bloomberg • Posted: Friday, February 22, 2019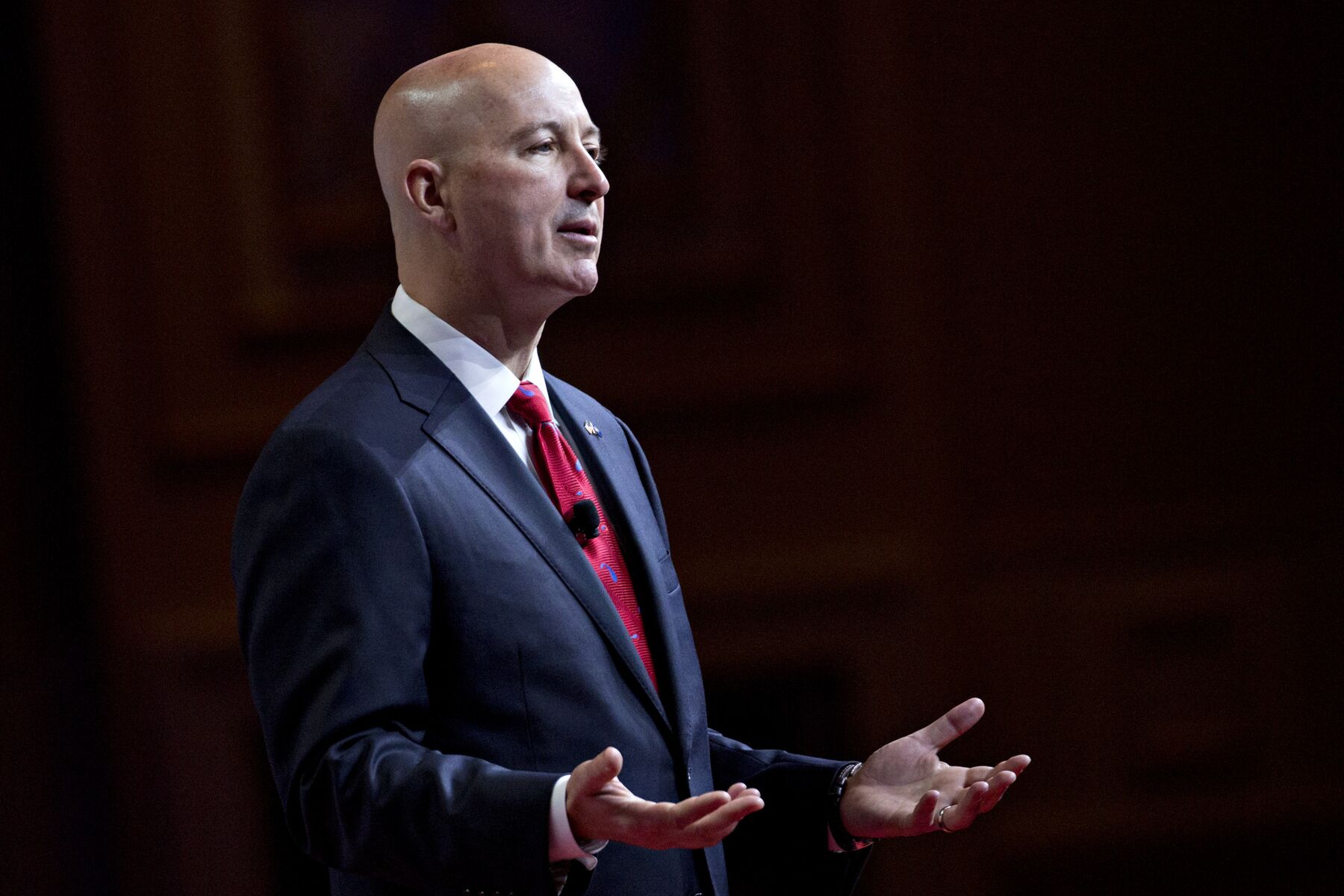 Pete Ricketts Photographer: Andrew Harrer/Bloomberg
Donald Trump told the heartland back in October a boost to ethanol use may come this summer. Nebraska's governor isn't sure he'll make that timeline.
Trump has pledged to have policy in place that would allow higher sales of corn-based ethanol before the summer begins. Nebraska's Pete Ricketts doesn't think that's going to happen by Memorial Day, the kickoff to the summer driving season.
"I don't think we'll have it for the beginning, Memorial Day, but certainly we want to catch as much of that summer driving season as possible," Ricketts said Thursday in an interview.
The sale of the 15 percent ethanol blend for gasoline, know as E15, is one of the most coveted pieces of policy that America's biofuel industry has lobbied for. It would be a change from the 10 percent blends that are allowed year-round now. That may not seem like a big difference, but for ethanol makers like Omaha, Nebraska-based Green Plains Inc. it would be a huge boost in consumption at a time when margins have been hurt by oversupply and the U.S-China trade war. The change would also likely be a significant demand driver for corn farmers.
Ricketts applauded the E15 move when it was announced October, with a statementthat noted Nebraska's direct appeals to the administration for the change.
The schedule for getting approval of the higher ethanol blend was already ambitious prior to the partial government shutdown that halted work for weeks. The Environmental Protection Agency had promised to present a final rule in May, just four weeks before existing restrictions on 15 percent ethanol become binding.
The shutdown "didn't help" to get the ethanol regulation in place, Ricketts said on the sidelines of the U.S. Department of Agriculture's annual outlook forum in Arlington, Virginia.
The USDA is pushing the EPA not to take enforcement actions against fuel retailers selling E15 gasoline if the rulemaking to allow its year-round use is delayed, Deputy Secretary Steve Censky said this month.
Nebraska's Ricketts said he spoke with EPA Acting Administrator Andrew Wheeler about three weeks ago to encourage him to get the E15 change "done as quickly as possible." The regulatory process including publishing of the rule and comment period can take four to five months, Ricketts said.
"We still haven't seen those regulations out" but Wheeler "assured" that the regulation is a "a top priority," he said.
— With assistance by Mario Parker