Military veterans drawn to ethanol industry; reasons ignite debate over energy independence
Source: By Ben Wolfgang, Washington Times • Posted: Tuesday, April 18, 2017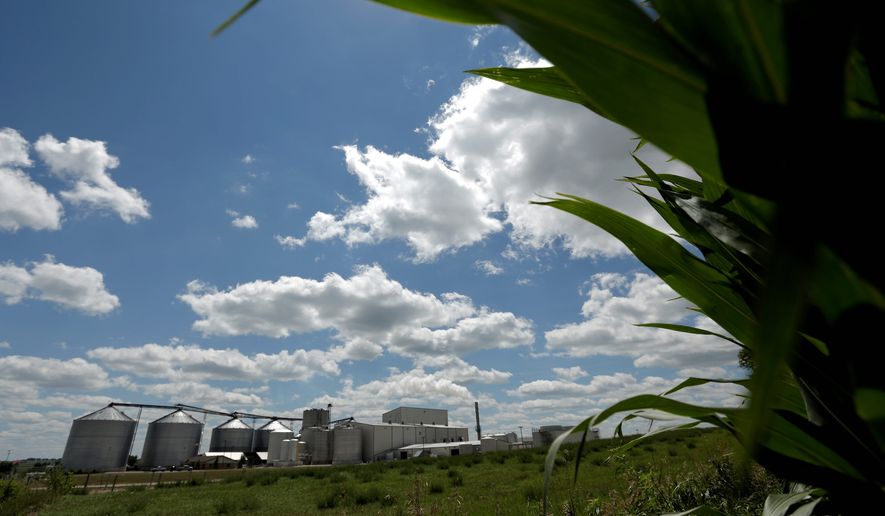 Veterans make up about 19 percent of the corn ethanol workforce, according to federal Energy Department figures — the largest percentage of veterans in any energy subsector of the U.S. economy. (Associated Press/File) more >
Military veterans play an outsized role in the corn ethanol industry, but exactly what drives them to the field has become a bone of contention between ethanol proponents and oil and gas industry leaders.
Veterans make up about 19 percent of the corn ethanol workforce, according to federal Energy Department figures — the largest percentage of veterans in any energy subsector of the U.S. economy.
Veterans also comprise 18 percent of the woody biomass fuel/cellulosic biofuels sector, and many of those employees live and work in the Midwest, where the ethanol and biofuels industries have thrived.
No other part of the broader energy economy comes close to matching the veterans' employment percentages in corn ethanol and cellulosic biofuels.
By comparison, veterans account for about 9.8 percent of the wind industry's workforce and about 11 percent of the solar electrical generation employment rolls.
In addition, veterans make up about 9.8 percent of the natural gas production sector and 9.6 percent of the petroleum production industry, federal figures show. They also account for about 8.8 percent of the coal mining workforce and similar levels of employment in hydropower, nuclear and other corners of the broader energy world.