Icahn Sees Biofuels Fight Deepening as Refinery Losses Mount
Source: By Mario Parker, Bloomberg • Posted: Tuesday, August 29, 2017
Independent oil refiners have no plans to abandon their view that the current structure of the Renewable Fuel Standard is flawed, Icahn said Monday in an interview, his first public comments since an Aug. 18 letter to President Donald Trump. The letter addressed his departure as a special regulatory adviser amid questions raised by Democratic lawmakers about potential conflicts of interest with his business dealings.
Icahn said that there are a number of tools that the industry could use to push for the change, including lawsuits forcing the agency to reconsider the decision. The Small Retailers Coalition, which represents about 200 convenience store owners and independent petroleum sellers, filed a legal complaint on the biofuels program on Monday in the Northern District of Texas court.
The billionaire holds a majority stake in CVR Energy Inc., an independent oil refiner. Icahn has argued that costs to comply with the biofuels law are burdensome and that the onus for compliance should be moved from refiners to further down the fuel supply chain to entities such as fuel blenders. Icahn was named a special adviser to the president in December, which drew criticism about conflicts of interest. His position was the subject of a New Yorker magazine piece earlier this month.
Icahn's Title
Icahn pointed to a White House statement in the August New Yorker story. The statement said ''there was no 'effective' end date, because there was never a formal appointment or title after Jan. 20."
"I only spoke to Donald a handful of times after Jan. 20 and the subject of the title never came up. So what the White House said might well be true," Icahn said in response to the statement.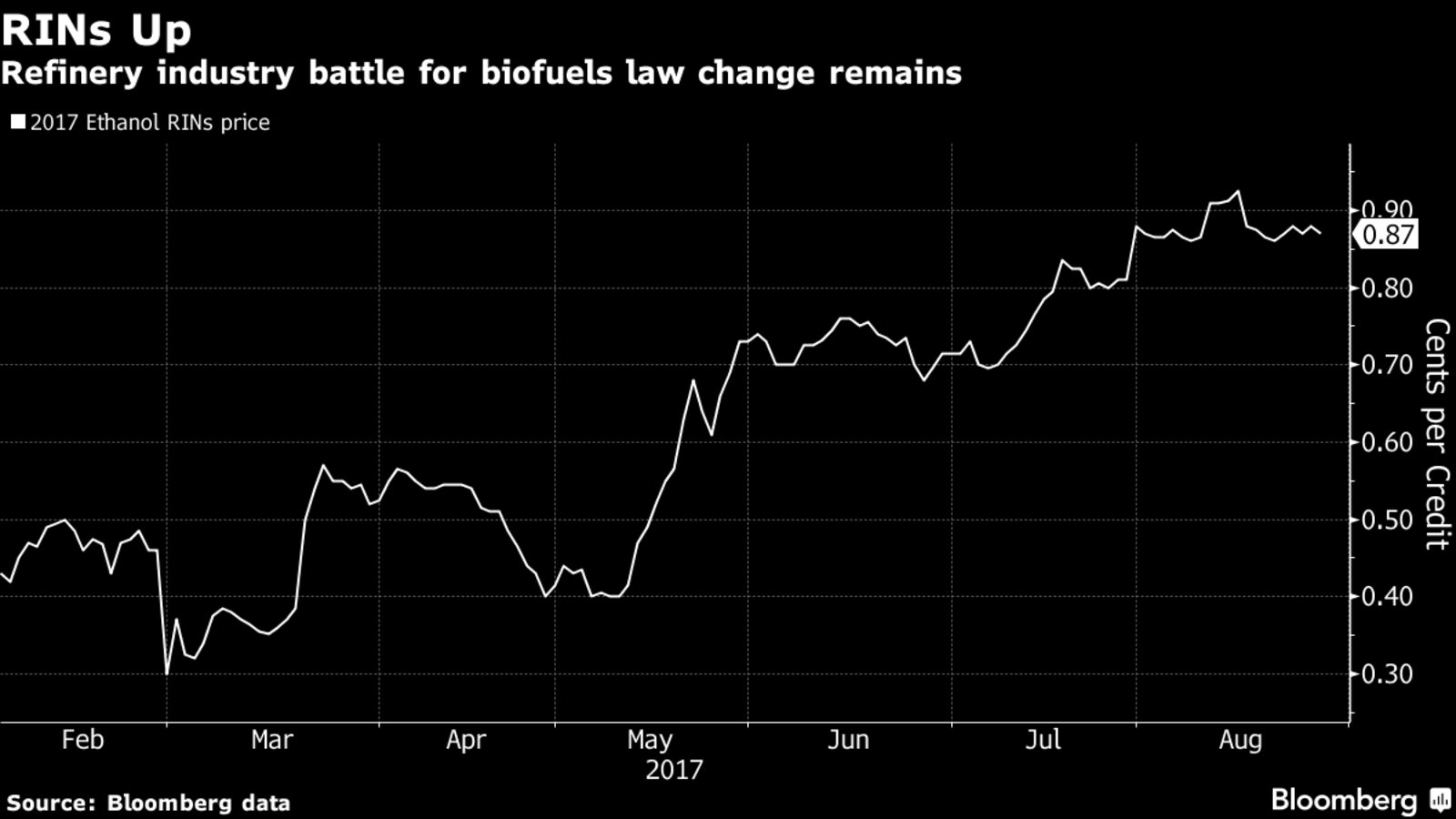 Congressional Democrats have questioned Icahn's involvement in the debate over the biofuel program while he was serving as a regulatory adviser, suggesting the arrangement ran afoul of ethics laws.  In May, eight Democratic senators asked financial regulators at the Commodity Futures Trading Commission and Securities and Exchange Commission to open an insider trading investigation.
Icahn said that he's written editorials and publicly criticized the structure of the Renewable Fuel Standard before he even knew that Trump was running for president. Compliance with the program is tracked by credits called Renewable Identification Numbers (RINs). Prices have been volatile amid escalating biofuel consumption targets. On July 27, CVR said it expects to spend between $200 million and $215 million on the credits.
"The fight over the point of obligation is certainly not over," Icahn said. "There are a number of refineries in trouble because of it and many are continuing to fight it."
The case is Small Retailers Coalition v. U.S. Environmental Protection Agency, 17-cv-121, U.S. District Court, Northern District of Texas (Wichita Falls).
— With assistance by Andrew M Harris