Icahn Defends Ethanol Plan Amid Criticism of His Role as Trump Adviser
Source: By Jennifer A. Dlouhy, Bloomberg • Posted: Monday, March 6, 2017
Gain in value of his refinery investments led to criticism
White House considering proposal to revamp biofuel mandate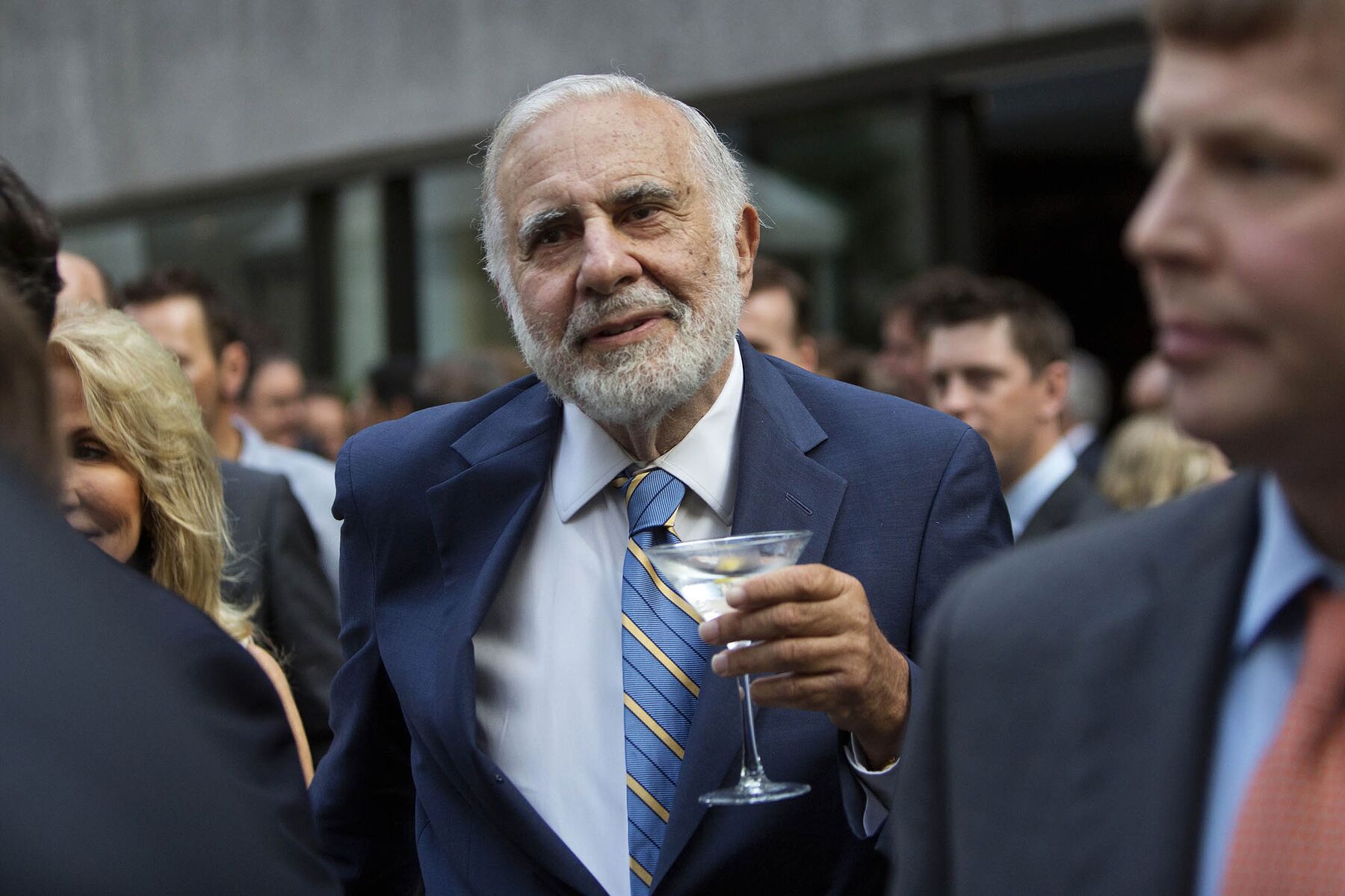 Billionaire Carl Icahn defended his plan to restructure a U.S. biofuel program, arguing that without changes, it will put independent refiners and small filling station owners out of business.
Icahn's high-profile role pushing the issue has fed criticism because of his status as an unpaid special regulatory adviser to President Donald Trump as well as a majority owner of CVR Energy Inc. Shares in the Texas refiner surged Tuesday, after reports of Icahn's plan — but as of Thursday evening, most of those gains had been pared.
But Icahn dismissed the criticism and cast the issue as straightforward.
"I own a refinery so obviously I have an interest in it, but there are 12 other refineries that are getting killed worse than mine," Icahn said in a phone interview. "I own a refinery. Who knows it better than me? Why shouldn't I advocate?"
Federal ethics rules prohibit government employees from profiting from their government service, but those rules don't apply to Icahn, who isn't paid for his service to the White House.
Icahn helped broker the compromise with some independent refineries and the Renewable Fuels Association, a leading trade group. But the plan — as well as Icahn's personal involvement — has drawn fire from other groups, including Growth Energy, which represents two of the four-biggest U.S. ethanol producers, as well as large gas station chains that can benefit from the existing system.
"I've been fighting establishments all my life, and in most cases there's a scintilla of argument on the other side," Icahn said. "I never saw one that is as black and white as this one."
Icahn's proposed change would not alter a 12-year-old requirement that ethanol and other biofuel be mixed into U.S. gasoline and diesel. Instead, it would alter who is required to do it — a burden known as the "point of obligation."
The current approach puts the onus on refiners, creating a disadvantage for those that do not control the so-called "racks" where most gasoline blending occurs. As a result, those independent refiners must buy the compliance credits, known as renewable identification numbers, to make up for their shortfall.
Some blenders, by contrast, have no refining operations — and therefore no burden to comply with annual biofuel quotas — allowing them to sell the credits they generate whenever ethanol is mixed in to gasoline.
Icahn, some independent refiners and the American Fuel and Petrochemical Manufacturers trade group have pushed the Environmental Protection Agency to shift the obligation from refiners to fuel blenders at the rack.
Some small retailers and gas stations also argue the change is necessary because they do not generate compliance credits and revenue from selling them.
Bill Douglass, chairman and founder of Douglass Distributing, said small retailers are at a disadvantage to their larger rivals, which can make a profit blending ethanol with gasoline and selling the resulting RINs.
"It's not a question of if these people will go out of business, it's when," Douglass said by phone. "There are people out there making many millions off of RINs, and with no obligations, so it's just found money. We are out here trying to figure out how to survive and the government's subsidizing the big guy."
Adds Complexity
Opponents of the plan, including truck-stop owners, say shifting the biofuel burden to blenders would add unnecessary complexity and uncertainty to the program.
"The amount of disruption that changing the point of obligation would inject into the fuels market would be significant and it would be felt by consumers and small businesses throughout the country," said David Fialkov, vice president of government relations at NATSO, a trade association representing travel plaza and truck-stop owners including Love's Travel Stops and Country Stores, Pilot Flying J and TravelCenters of America.
Regardless, Fialkov said in a phone interview, changes simply aren't needed. "The RFS today is working effectively, and it is accomplishing the objective that Congress had when it enacted it more than a decade ago, which is figuring out a way to replace petroleum-based fuels with renewable substitutes in a way that does not increase the price."
On Thursday, 16 organizations including groups representing fuel retailers, convenience stores and petroleum marketers sent a letter to EPA Administrator Scott Pruitt urging the agency not to change the point of organization.