Icahn-Backed Refiner Saves $189 Million on EPA's Biofuel Tweaks
Source: By Mario Parker and Jennifer A Dlouhy, Bloomberg • Posted: Monday, February 25, 2019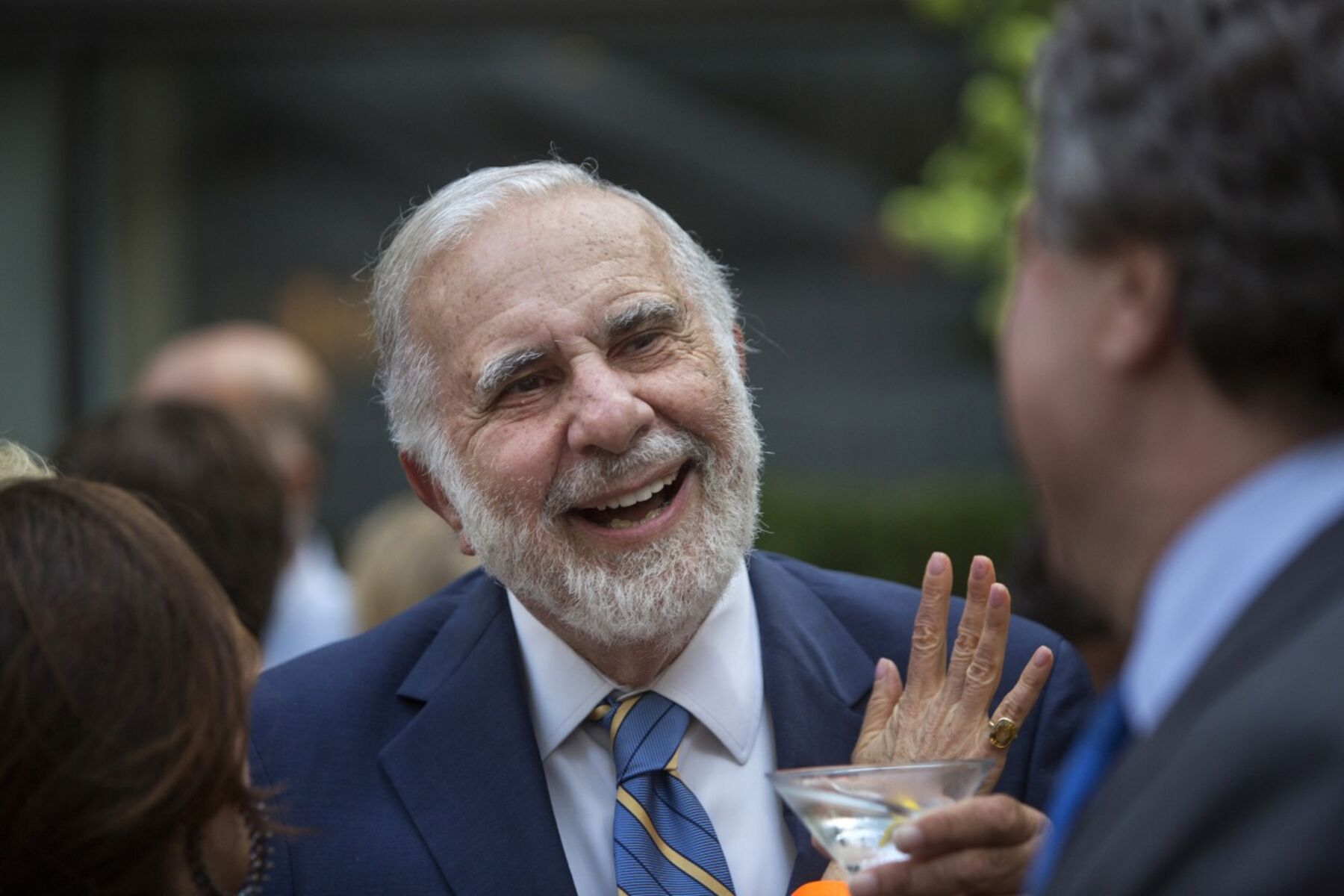 Carl Icahn. Photographer: Victor J. Blue/Bloomberg
CVR Energy Inc., backed by billionaire investor Carl Icahn, saved $189 million under the U.S. biofuels mandate last year. That's largely thanks to a campaign he helped ignite to lower costs for compliance.
CVR Energy, an independent oil refiner majority owned by Icahn Enterprises LP, spent $60 million on biofuel credits necessary to fulfill the mandate in 2018 — a 76 percent drop from the company's $249 million tab in 2017, a Feb. 21 regulatory filing with the U.S. Securities and Exchange Commission shows. Other oil refiners also have highlighted a decline in prices for the credits in quarterly filings and conference calls.
Icahn was for a time the public face of a push to overhaul the Renewable Fuel Standard. The 2007 energy law compels refiners to blend escalating amounts of biofuel with petroleum or instead buy credits, known as Renewable Identification Numbers (RINs). The price of those credits surged to record levels in 2016, prompting Icahn to send a letter to U.S. Environmental Protection Agency in August of that year decrying the market as "rigged" and "the mother of all short squeezes."
The debate over reform has continued under President Donald Trump's administration as the EPA has pursued revamps to the program. In response to oil companies complaining about high costs, the agency has also issued waivers exempting some small refineries from the biofuel quotas.
As a result, prices for the RINs have tumbled, saving money for independent refiners such as CVR.
A representative for Carl Icahn had no immediate comment. CVR doesn't "comment on our RINs strategy," Brandee Stephens, a company spokeswoman, said in an emailed statement.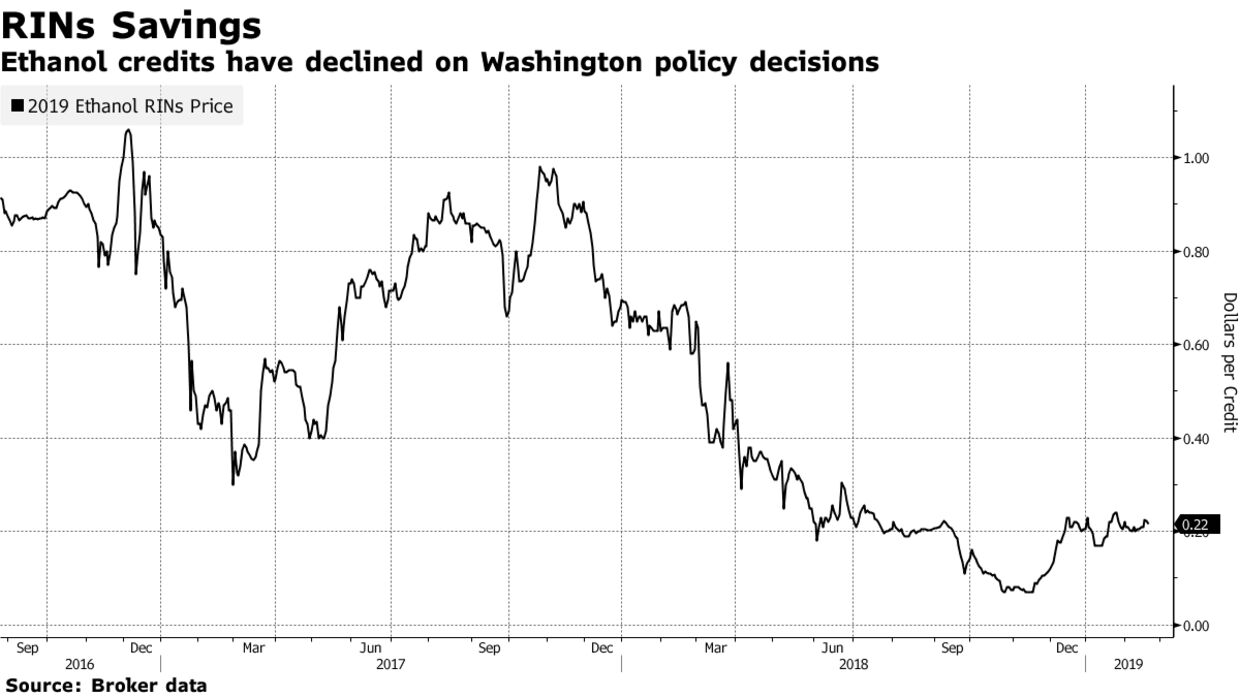 Last fall, Trump ordered the EPA to allow year-round sales of higher blends of ethanol. As part of that effort, the administration is planning to propose a major overhaul of the RINs trading market in coming weeks, people familiar with the matter have said. The agency also is working on a broad revamp of the Renewable Fuel Standard program, which includes resetting the annual biofuel blending targets Congress laid out more than a decade ago.
In its Feb. 21 filing, CVR reiterated that federal investigators have issued subpoenas for information on Icahn's efforts to change biofuel policy while he served as a special regulatory adviser to Trump — an unpaid role that ended by August 2017. The subpoenas were initially disclosed in a November 2017 filing.
"The U.S. Attorney's office has not made any claims or allegations against CVR Energy or Mr. Icahn," CVR said in the filing.
Prices for the variety tracking ethanol consumption targets cost 23 cents apiece as of Friday, compared with more than 90 cents when Trump was elected in November 2016.
Other refiners are saving money as well. Marathon Petroleum Corp. hasn't reported total costs for credits in 2018, but in a filing last November, the company was already celebrating dropping compliance costs, "due to a decrease in RIN prices." For the first nine months of 2018, Marathon's RIN expenses were $221 million, down from $328 million during the same period on 2017.
Valero Energy Corp. reiterated in a Feb. 11 filing that it anticipates $400 million to $500 million in expected RINs expense for 2019, likely a drop from the compliance costs it shouldered last year. Executives said they anticipated 2018 RIN expenses to total $500 million to $600 million in a July earnings call.