Gov. Reynolds' First Condition Of The State Address Puts Spotlight On Rural Iowa
Source: By CBC Online • Posted: Wednesday, January 10, 2018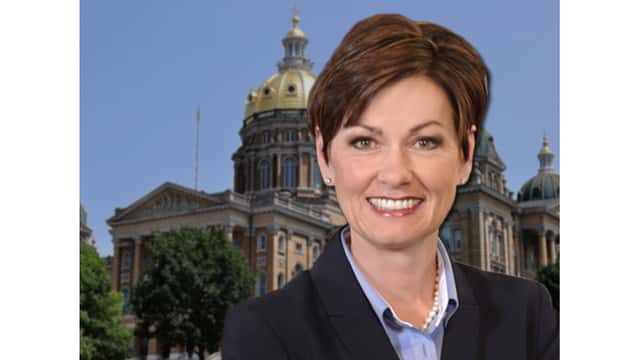 Yesterday, on the second morning of Iowa's 2018 Legislative Session, Gov. Kim Reynolds made her first Condition of the State address. She touched on a broad range of subjects during her nearly hour-long speech, opening by saying that her background as a small-town girl has been the foundation for her belief that the heart, soul and spirit of Iowa is in the small towns and rural areas.
She says the condition of the state is strong, and that our work ethic is our most valuable currency. To continue to support the backbone of the state, she is introducing an initiative that focuses on rural Iowa.
She says that she has been proud to see the state's leaders restore liberties, protect taxpayers and fight for farmers on the Renewable Fuel Standards (RFS). She is now ready to take protection of the state's most vitally important resource to the next level and hopes she will be signing her first piece of legislation as one that improves water quality. Reynolds went on to say that not only is this a time to look back on what has been done, but also to look forward at what needs to be done. Sexual harassment, she says, is a stain on our culture and must stop. This is not a partisan issue, but one of decency, humanity and caring for other people. As predicted, taxation was a focus of the Governor's speech, and she says that one of the most important pieces of legislation this year will protect Iowans and ensure residents keep more of their state money, as they will on the federal level with the historic tax reform passed by Congress.
And in closing her address, she said that Iowa is, and ought to continue to be, a place where dreams come true.
Gov. Reynolds touched on plans for the state budget and corporate tax reform, our healthcare system, including issues related to mental health and addiction, and the changing face of education along with Iowa's position as a national leader in that regard. We will bring you more on these points in an upcoming broadcast.