Gasoline Profit Margins Rally as U.S. Refiners Ready for Summer
Source: By Jeffrey Bair, Bloomberg • Posted: Wednesday, January 13, 2021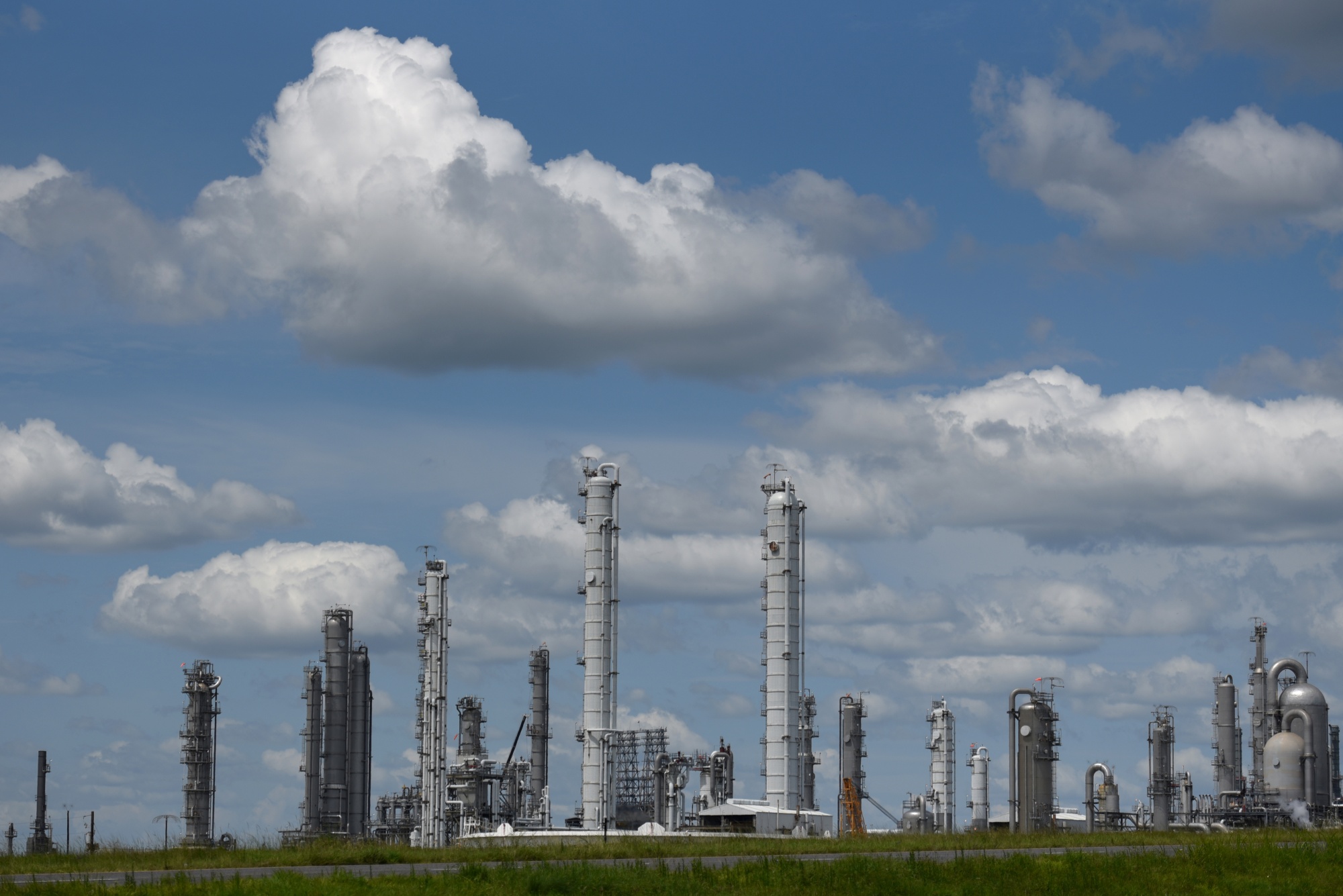 The profit to make gasoline from crude is at its highest since July as the market chases supplies ahead of an expected recovery this summer.
The spread between West Texas Intermediate crude and gasoline futures on the Nymex climbed above $12 a barrel Friday and has floated near that level as refiners start to build up gasoline inventories for expected higher summer demand.
Many refiners reduced operating rates for months or were forced to shut down to cope with last year's demand collapse, forcing some of them into the market to buy supplies now and sell later when demand is expected to improve due to the Covid-19 vaccine rollout. The refining utilization rate is still at the lowest for this time of year in data going back 30 years, government data show.
The pullback in output has kept gasoline inventories from ballooning despite the weakest winter demand since 1997, according to the Energy Information Administration. Stockpiles of the fuel for the week ended January 1 were 4% lower than the same week a year ago.
"Refiner crack spreads have rallied over the last several months on improved product demand outlooks as a result of the vaccine rollout," Truist Securities analyst Jordan Levy said in an email.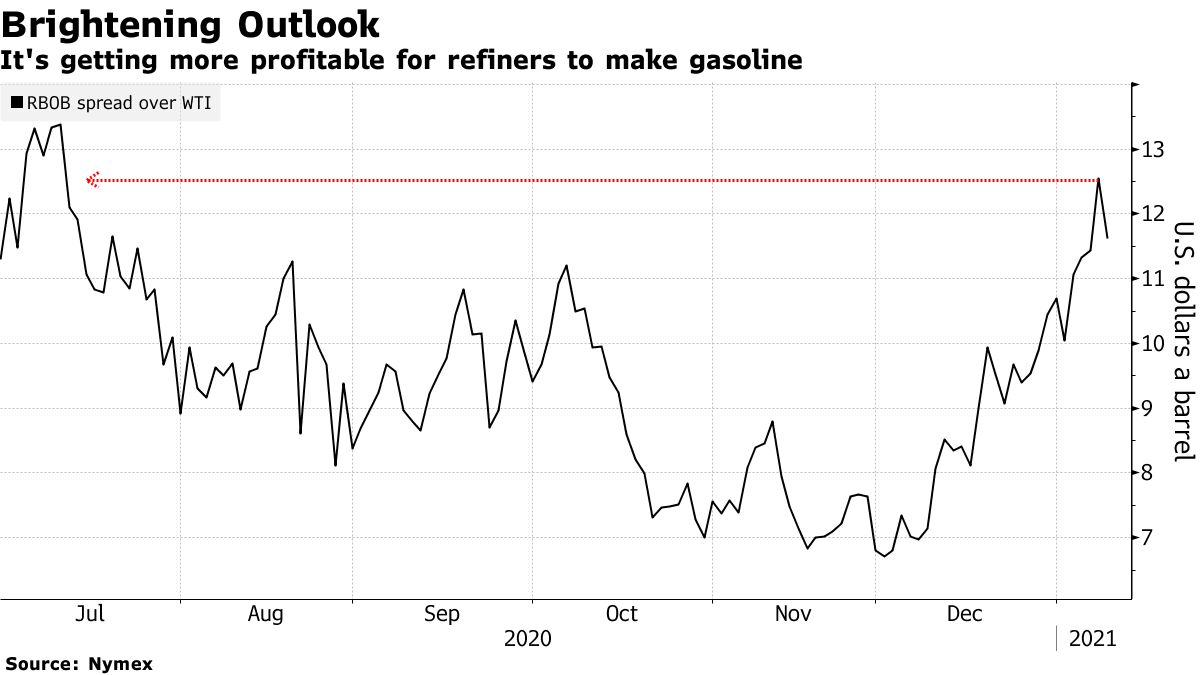 Rising margins come after months of lockdowns and a widespread shift to working from home slashed fuel consumption, forcing a spate of refinery closures in the U.S. last year. Operators including Marathon Petroleum Crop., Phillips 66, and Royal Dutch Shell Plc either permanently shut sites or converted them into renewable diesel plants.
Typically, gasoline demand picks up with the summer driving season and the industry shifts to a different specification of the fuel for the warmer weather.
Producers are accumulating gasoline for summer use to be prepared to sell later at higher value, lifting the prompt market, said Robert Campbell, head of oil products research at Energy Aspects. The transition to summer fuel already is under way, with specifications for warmer-weather fuel expected to begin at the pump in March.
Still, the EIA is forecasting this year's gasoline consumption to only partially recover. It predicted consumption to be 8.69 million barrels day in 2021, that's nearly 400,000 barrels a day lower than what it was in 2019, according to its latest Short Term Energy Outlook.
Also, some refineries might not be able to cash in on the improved margin because the cost of biofuels like ethanol has surged. Federally mandated standards dictate that a portion of gasoline contains a renewable fuel component. Some large refiners don't blend the components into their gasoline-blending is performed by others further down the supply chain- and are subsequently required to purchase biofuel credits.
Those costs have risen across the last two months and can reduce the gasoline refining margin by at least $3 a barrel, according to Truist.
— With assistance by Kim Chipman