French Farmers Plan to Blockade Total Refineries and Fuel Depots
Source: By Carol Matlack, Bloomberg • Posted: Tuesday, June 12, 2018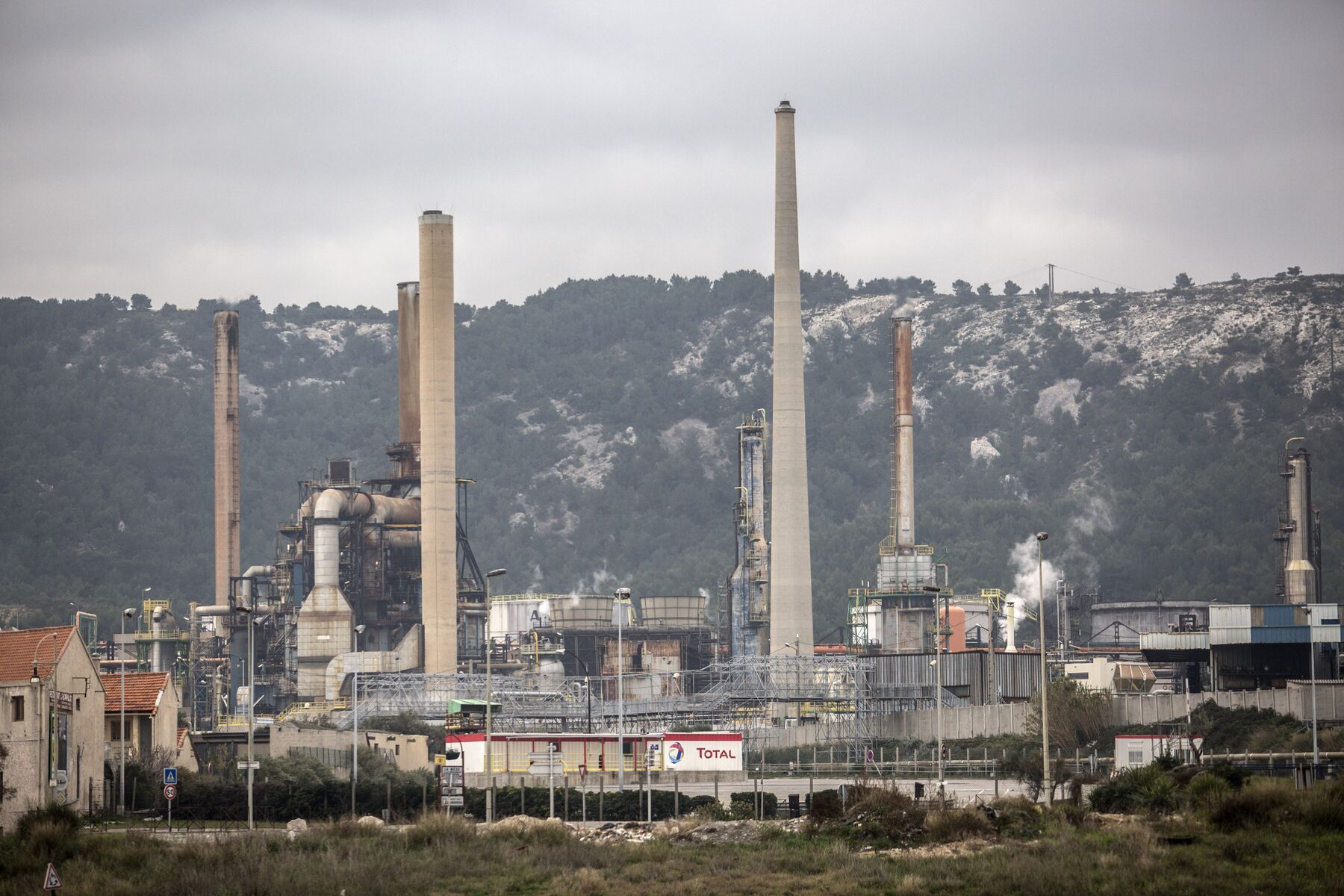 Oil processing structures stand at La Mede refinery, operated by Total SA, in La Mede. Photographer: Balint Porneczi/Bloomberg
Farmers will start blockading French refineries and fuel depots of Total SA on Sunday, to protest the company's decision to import palm oil for a biofuel refinery, Christiane Lambert, president of farmers' union FNSEA, said in an interview on Franceinfo television.
At least five sites will be blocked Sunday evening, with a total 13 sites blocked by 9 a.m. Monday, Lambert said.
Total has invested 275 million euros ($324 million) to transform a refinery at La Mede, in southern France, into a plant that can make 500,000 tons of biodiesel per year.
The company has said that no more than 50 percent of raw material used at the facility will be imported palm oil, and that all suppliers will be certified by the Roundtable on Sustainable Palm Oil. Rapeseed and sunflower oil, animal fat, used cooking oil, and residues, also will be used at the refinery.
Lambert told Franceinfo that the blockades were intended to pressure the French government over recent trade agreements that would allow imports of meat, sugar, and ethanol from countries "that do not respect the same conditions of production as French products." Total's decision on palm oil was "the last straw," she said.