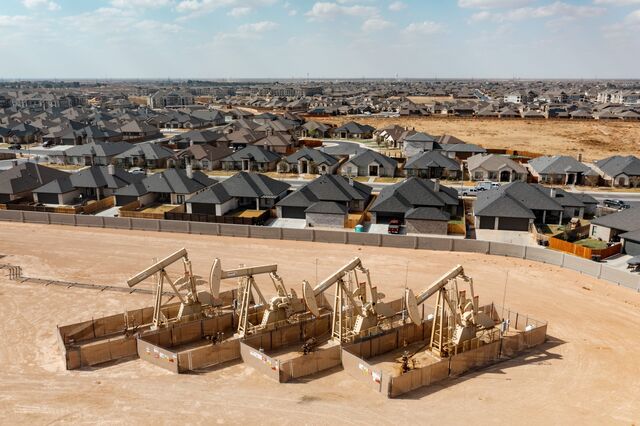 A state not known for earthquakes has been hit so hard, it's even poised to overtake California and Alaska.
Earthquakes were never anything people in West Texas thought much about. Years would pass in between tremors that anybody felt. Even after the shale revolution arrived in force a decade ago and oil crews started drilling frantically in the region's vast Permian Basin, there seemed to be no impact on the land.
But then, suddenly, in 2015, there were six earthquakes that topped 3.0 on the Richter scale. And then six again the next year. And then the numbers just exploded: 17 became 78 became 181. And in the first three months of 2022 alone, there were another 59, putting the year on pace to set a fresh record. Lower the threshold to include tiny tremors and the numbers run into the thousands.
All of which means that West Texas, the proud oil-drilling capital of America, is now also on the cusp of becoming the earthquake capital of America. Even California and Alaska, home to massive fault lines and a never-ending series of tremors, appear bound to be overtaken soon at the current pace of things.
There's little doubt that there is a link between the drilling and the jump in seismic activity. Huge quantities of wastewaterspew out of wells as the oil gushes out, and injecting that water back into the ground—the cheapest disposal option—puts stress on the Earth's fault lines. Industry insiders even acknowledge as much.
That none of the quakes so far has been big enough to do much damage—just a cracked wall here and a loosened skylight there—is of little comfort to those who watched a similar pattern develop in the oil towns of neighboring Oklahoma a few years ago. What followed there was a gradual pickup in size that eventually gave the tremors enough force to start ripping walls off homes and buildings. Oklahoma only broke the cycle and steadied the ground after regulators forced drillers to slow the pace of water disposal in the area and haul some of it miles away.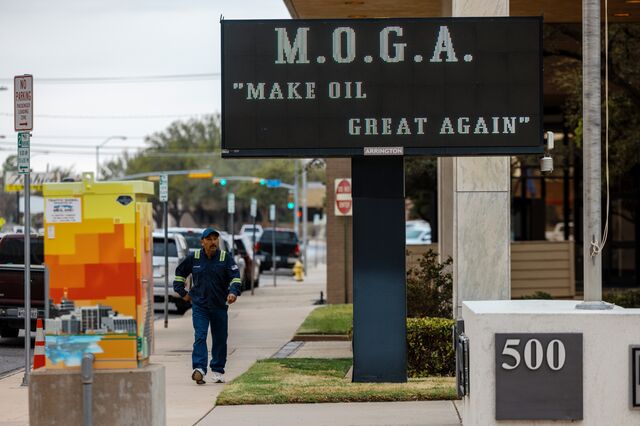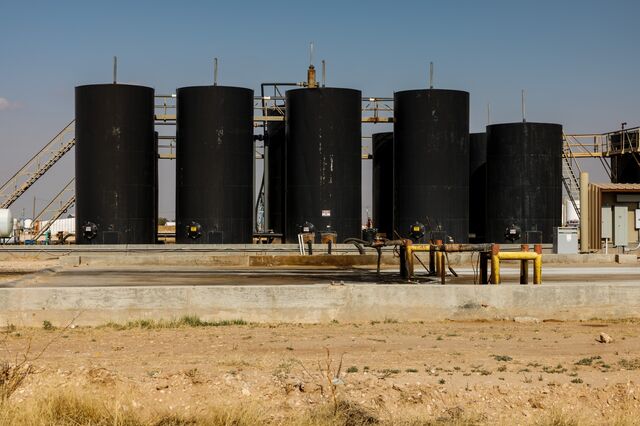 For now, regulators in Texas, a famously hands-off bunch, are mostly just asking, rather than demanding, companies to dump less water in the ground. With Russia's invasion of Ukraine sending oil prices skyrocketing over $100 a barrel, that approach will almost certainly prove insufficient, industry observers say.
The Permian contains more easy-to-tap reserves than any other spot in the world, and Chevron, Exxon and scores of smaller outfits are ramping up output to take advantage of those higher prices. Half of all drilling rigs in operation in the U.S. today can be found here. Even the Biden administration has grudgingly begun to urge companies to drill more wells.
And more wells will produce more wastewater, which will produce more earthquakes.
"We need to be listening to what the Earth is telling us," says Roddy Hughes, senior campaign representative for Sierra Club's Beyond Dirty Fuelsmovement. The tremors, he says, just add another layer of urgency to the climate group's battle against the fossil fuel industry. "We need to be slowing production."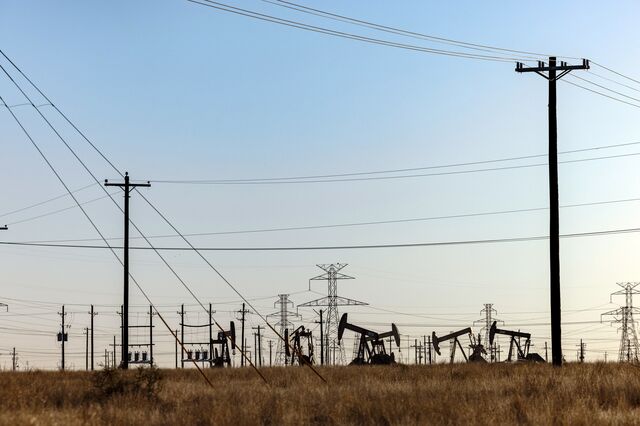 In West Texas oil circles, there had long been a quiet confidence that they'd be spared from the earthquake problem that began rattling the industry in Oklahoma a decade ago. At some level, things just always seem to work out that way between rich Texas and not-so-rich Oklahoma.
And besides, the rock is different.
In Oklahoma, the Arbuckle formation, the vast layer of Earth where the wastewater is injected, is porous. The water, as a result, easily seeps down into the basement rock below, triggering the tremors. "Sort of like a leaky balloon," says Peter Hennings, a scientist at the University Texas in Austin. "When you inject fluids in porous rock, they bleed off." In Texas, not only is the formation a lot more watertight but the basement rock itself lies much deeper in the ground.
This, industry officials figured, offered a strong layer of protection. So great was this belief in fact that regulators allowed—and continue to allow—oil companies in neighboring New Mexico to dispose of water in Texas. B3 Insight, a Denver-based firm that specializes in wastewater management, estimates that some 1.5 million barrels of the salty slurry flow into Texas daily.
Add that to all the water that the Texas drillers are injecting, and it can come to 15 million barrels a day or more.
Compact rock or not, that's a lot of water to absorb. It's about three times the amount that goes into the ground in Oklahoma. And if you were to pool it up over the course of a year and dump it on Rhode Island, B3's analysts say, it'd be enough to cover the entire state in 8.5 inches of water.
To some oil executives, the industry's dual goals—expanding output and reining in water injections and earthquakes—are now so at odds that there's no easy way to reconcile them. New technologies are popping up all the time to recycle the water but many of them remain too expensive to be truly helpful. Growth, these people say, may eventually have to take a back seat.
"The ability of the Permian Basin to produce crude oil in support of the Ukrainian war effort is totally dependent on our ability to manage the water," says Josh Adler, CEO of Sourceenergy, a Houston-based firm. "We have to find ways to adjust our practices and deal with that."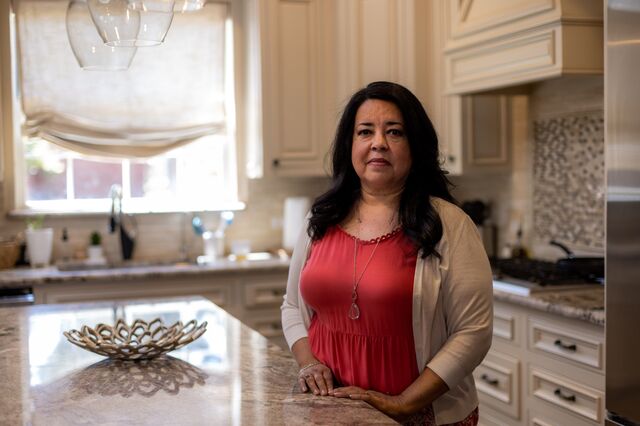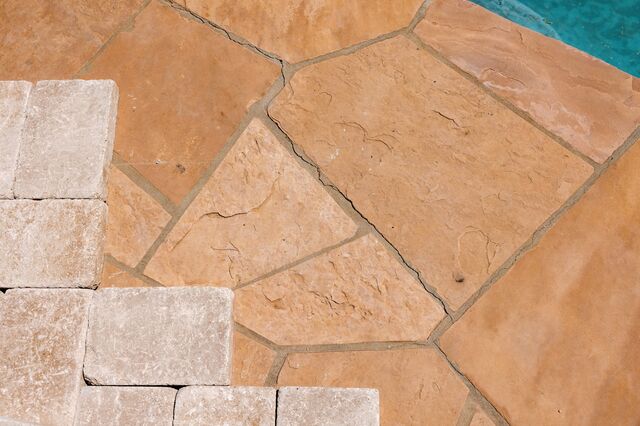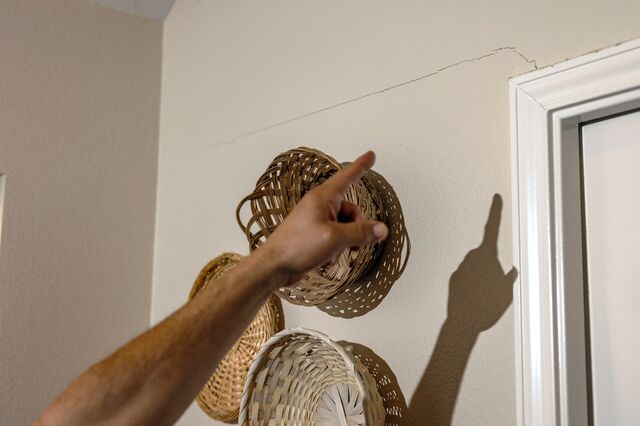 A steady stream of tremors has shaken Pam Alvarado's home, leaving cracks around door frames and paving stones. Photographer: Jordan Vonderhaar/Bloomberg
Knock on doors in homes in booming Permian towns like Midland and Odessa and you'll have no trouble finding people who've felt the earthquakes. They have damaged window frames to show you and stories to tell. Ask them to go public with what they witnessed, though, and they get real quiet.
Oil is king here. It funds school budgets, pays for new parks and directly accounts for a third of all jobs across much of the region. Everyone knows someone in the business, and no one wants to be seen saying anything that might reflect poorly on the industry.
This was true for Pam Alvarado, too.
But Alvarado, 51, said she was so shaken by the steady drumbeat of quakes that have been rattling her home the past two years that she felt she had to talk publicly about them.
The first one—a 3.3 on the Richter scale—scared her the most. It got louder and louder as it ripped through her neighborhood on the eastern edge of Odessa. She couldn't figure out what it was. Maybe a big truck slammed into the house, she thought. Her neighbors had the same reaction. So when she ran outside to look for the truck, all she was found was a bunch of them staring back at her and looking as perplexed as she did.
After that, the tremors just started coming one after the other. Two, or even three, a week isn't uncommon nowadays. One time, there were three in a single day. They have left cracks in the walls of her sprawling brick home and a sense of anxiety she's struggled to shake.
"During a hurricane or tornado, you can hide or take cover or you can leave," Alvarado says. "But during an earthquake, there's no hiding."
Geologists don't yet understand all the intricacies of fracking-induced tremors. But what they do agree on is that it is the disposal of the wastewater—rather than the hydraulic fracking of the shale rock itself—that usually causes the Earth to move. In West Texas, each barrel of oil that comes out of the ground typically brings four barrels of water with it.
The water is loaded with salt and toxins and sometimes even contains radioactive materials, which makes safe disposal above ground expensive. So it is poured down a pipe that stretches a mile or so into the Earth. And as the water then trickles into that basement, or Pre-Cambrian, rock, it can cause slippage in geological fault lines.
For years, industry executives, entrepreneurs and scientists have worked to come up with alternative uses or disposal methods for the water. They've tried cleaning it up a little so that it can be used in the fracking process. Or cleaning it a lot to use it for crop irrigation. Or condensing it into an easily-disposed-of brine. Or injecting it at much more shallow depths or in disposal sites far away.
Jim Wright, one of three officials who oversee the Texas Railroad Commission, the agency that regulates the state's oil industry, is partial to the irrigation option. He says technological improvements have shaved the cost of recycling the water down to levels not far from the cost of simply injecting it into the ground. "That's a viable solution," he said in an interview.
Perhaps, but so far, that idea, along with all the others, has only found moderate rates of acceptance in the industry. They all have logistical and economic problems of their own.
Wright has other things he'd like to try—including gathering better data and imposing a tax on wastewater shipped in from out of state—but he and his colleagues have been loath to demand companies cut back on water injections.
They've only taken two concrete steps so far. One put a temporary freeze on the building of new water disposal wells in a particularly hard-hit section of the Permian. The other suspended the use of a few dozen disposal wells. There are thousands more of them in operation across the region.
Meanwhile, just like in Oklahoma, the earthquakes are slowly getting bigger. In the first five years of the jump in seismic activity, none of the tremors came in at 4.5 or higher on the Richter scale. In the last two years, there have been four of them. When they reach 5.0, they can start inflicting major damage on homes and buildings.
Alvarado doesn't want to stick around for that.
She and her husband have been talking about moving. Maybe they'll go east, she says. Perhaps to Fort Worth. But then she remembers there was a flurry of quakes in that area too when another Texas shale patch—the Barnett—briefly got hot a while ago and it gives her pause.
"I'm like, well, here in Texas, where do you move to?"