FedEx CEO Backed by Generals Tries to Nudge Trump on Fuel Rules
Source: By John Lippert, Bloomberg • Posted: Wednesday, April 5, 2017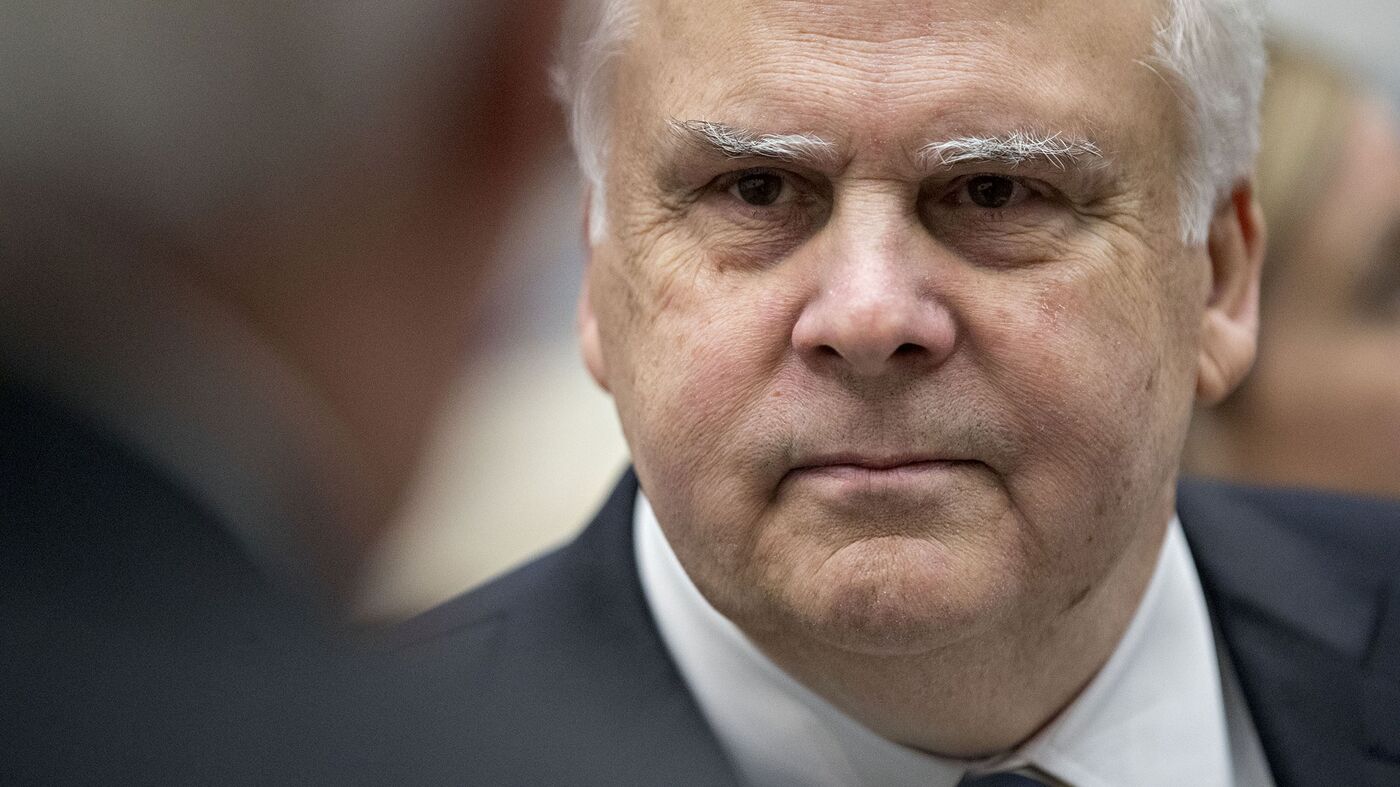 To get Donald Trump to come around to tougher fuel-economy standards, a corporate titan is calling in the troops and following a battle plan that worked when George W. Bush was president.
FedEx Corp. Chief Executive Officer Fred Smith, with backing from corporate executives and a phalanx of retired U.S. generals and admirals, is urging the president not to eviscerate rules that would raise motor-vehicle mileage standards through 2025. Trump says those changes could destroy the auto industry. But Smith and his allies are positioning the regulations as crucial to defense and diplomacy, a tack that won over the Bush administration in 2007.
"Our group is unique in looking at this problem from the perspective of national security," Smith said in an interview, referring to the nonpartisan Securing America's Future Energy. "If we can help solve the environmental risks, so much the better."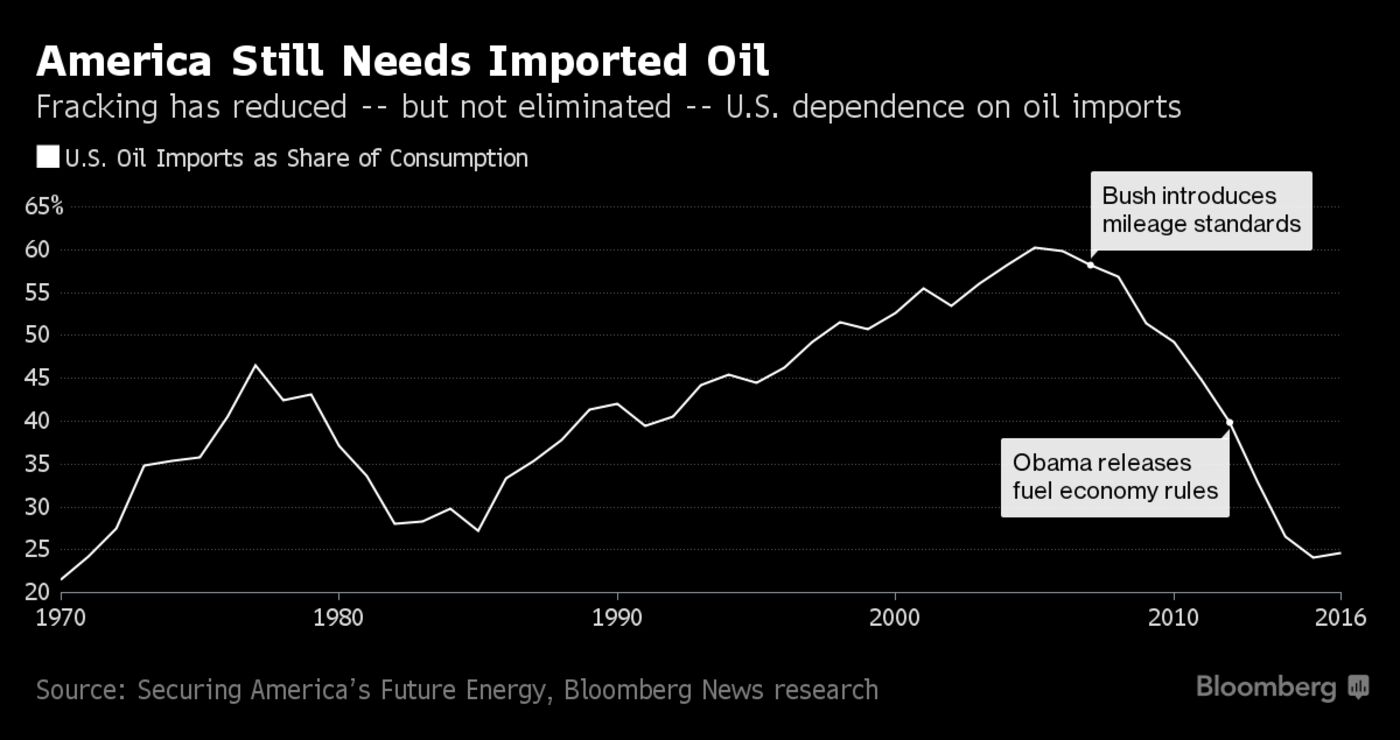 Smith, 72, had an ace up his sleeve with Bush: The two were fraternity brothers at Yale University. He's optimistic that Trump, an avowed nationalist, will see fuel-economy standards as a way to stick it to OPEC and wean the U.S. off the oil that still powers 92 percent of the U.S. transportation fleet. SAFE is pressing its case with administration officials, including Environmental Protection Agency Administrator Scott Pruitt.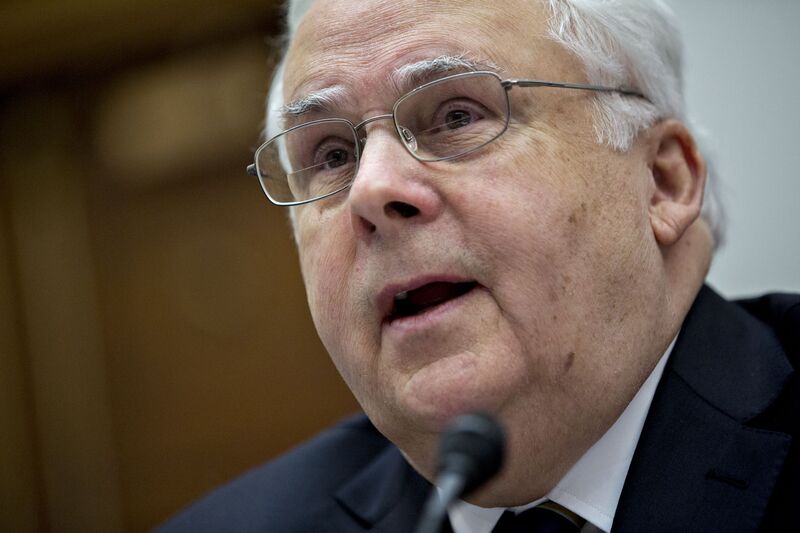 SAFE spokeswoman Leslie Hayward said the group is having a constructive dialogue with the Trump administration but declined to comment on specific meetings.
Smith is a history buff who rattles off battles waged over oil during the last century. He and SAFE played a key role in 2007 when the Bush administration mandated the first new-vehicle fuel-economy standards in 32 years. The group's arguments were easier to make then because oil was surging toward a peak of $147 during the lead-up to the global financial crisis. A barrel now costs about a third as much.
Spike Exposure
Although the emergence of fracking has boosted domestic output, the U.S. still imports a quarter of its oil, exposing Americans to never-ending threats of sudden price spikes and terrorism, said Smith, who served as a U.S. Marine air reconnaissance officer during the Vietnam War.
The FedEx chief is calling for the U.S. transportation system to have less than half its fuel coming from petroleum by 2040. He's also promoting everything from electric batteries for passenger cars to natural gas for over-the-road freight haulers.
Alternative fuel sources could provide stability for customers at FedEx. Smith runs the world's largest air-cargo fleet and adds or subtracts surcharges as oil prices ebb and flow. They also could help FedEx by making the U.S. economy more resilient.
"If you want to grow faster, you have to address things like taxes and regulation, but you also have to address the energy inputs you need per unit" of gross domestic product, Smith said.
The tough talk regarding OPEC is consistent with Trump's campaign. As a candidate, his website declared that the U.S. would "become, and stay, totally independent of any need to import energy from the OPEC cartel or any nations hostile to our interests."
Trump Tweets
The question for Smith is whether Trump will regard fuel-economy standards as anything other than a roadblock to persuading companies to hire. After Ford Motor Co. let the president in on its plans to invest $1.2 billion at three Michigan plants last week, Trump claimed credit, tweeting: "Car companies coming back to U.S. JOBS! JOBS! JOBS!"
White House spokeswoman Kelly Love said the administration had no immediate comment on SAFE.
Myron Ebell, the former head of Trump's environmental transition team, said the fracking revolution that's boosting domestic energy production has rendered SAFE's agenda, including its promotion of electric cars, as unnecessary.
"History has passed them by," Ebell said.
Big Step
Trump took a big step toward challenging OPEC by appointing James Mattis as secretary of defense and Rex Tillerson as secretary of state, Smith said. He views the pair as intimately familiar with security risks associated with imported oil.
"I'd be willing to take a large bet that both men are interested in the things we're interested in because of the centrality of those concerns," Smith said.
During the campaign, Trump described climate change as nonsense. Smith may get a more sympathetic audience with Mattis.
"Climate change is impacting stability in areas of the world where our troops are operating today," Mattis wrote to the U.S. Senate before his confirmation, according to ProPublica.
To defend its access to oil from Middle East nations, the U.S. still has 100,000 troops on constant alert, said General James Conway, the retired Marine Corps. commandant who co-chairs SAFE with Smith.
"We've seen low oil prices in the last two or three years, and people are buying sport utility vehicles at a record pace," Conway said in an interview. "In a year or two, when prices go back up, the U.S. will be more dependent on foreign oil than ever."
Obama Rules
As president, Barack Obama sought to minimize that risk when he pushed for higher fuel-economy standards in 2012. But he limited his chance to win bipartisan support by focusing too much on climate change, said SAFE President Robbie Diamond.
Obama's rules pushed fuel-economy standards to more than 50 miles (80 kilometers) per gallon by 2025, up from 36 MPG today. Trump's recent decision to review them, even if it leads to short-term compromises, represents an ideal time to start moving toward much higher targets for 2035 and beyond, Diamond said.
Smith said he doesn't believe Trump's review of the Obama standards will automatically lead to a rollback, partly because California and nine other states have their own targets. SAFE is urging Trump not to undermine California's ability to set its own standards.
"There will be improved fuel-economy goals that come out of this, if for no other reason than that California will require it," he said.