Ethanol plants work through high prices, supply issues
Source: By SUE ROESLER, Lee Agri-Media • Posted: Thursday, April 22, 2021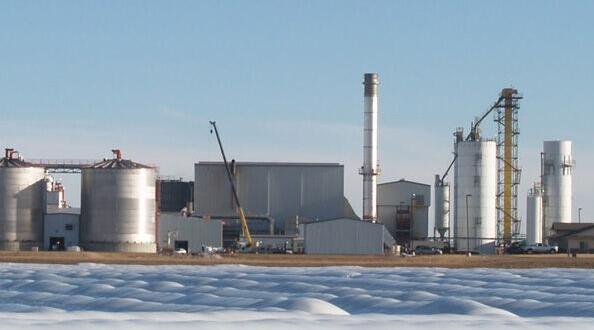 Higher corn prices are impacting the U.S. ethanol industry, but that is being offset by increased demand for ethanol.
"In spite of high corn prices, ethanol production and use seem to be holding steady at 90% of last year's numbers," said Dave Ripplinger, North Dakota State University Extension bioenergy/bioproduct economics specialist.
On the demand side, ethanol use is stable. While the U.S. job numbers are still down, which is impacting gas usage, those numbers are also improving. Passenger travel has improved over last year at this time when COVID-19 hit the U.S.
"We are coming back with passenger travel and gas use, which is tied to ethanol. That is good news. Twelve months ago today, things were frightening," Ripplinger said. "We are slowly catching up to normal."
On the supply side, corn prices are higher, but it is something ethanol plants "learn to live with." Most corn ethanol plants are still in good financial condition.
"Corn ethanol has been a price taker on both the corn buying and the ethanol selling side. But you can make it work," Ripplinger said.
The Renewable Fuels Association recently estimated that about one-eighth of the 200 ethanol plants in the U.S. were still not online by March 1. Another one-eighth reduced production. Some of that was due to the cold spell in mid-February that wreaked havoc in Texas.
"While the Upper Midwest and Northern Plains states are not close to Texas, ethanol production in these states was affected," he said.
The problems in Texas were driven by disruptions in the natural gas supply.
"Natural gas is used in the refinery process, so the impact rippled," he said. "Many refiners who had or hadn't contracted for natural gas shut down. Those who had contracted for natural gas shut down and sold their high-priced gas to someone who was willing to pay to avoid the high price."
Ripplinger said it will be interesting to see how much corn will be planted in parts of the Midwest with the current drought impacting acres.
"In the Northern Plains, if we continue to suffer from drought, the situation with corn acres will be less than ideal," he said.
Ethanol plants continue to want to buy corn locally and continue to build local relationships for a reliable supply.
"If we don't have a decent corn crop, we will have to go and get it somewhere else," Ripplinger said. "That is bad for both the corn refiner and the corn farmer."
Ripplinger explained that in the case of ethanol, both buyers and sellers are in the same boat.
"We want to see nice ethanol prices and we want a happy buyer for our corn," he said.