Ethanol industry faces multiple issues as harvest just around corner
Source: By Lori Potter, Kearney Hub • Posted: Wednesday, September 9, 2020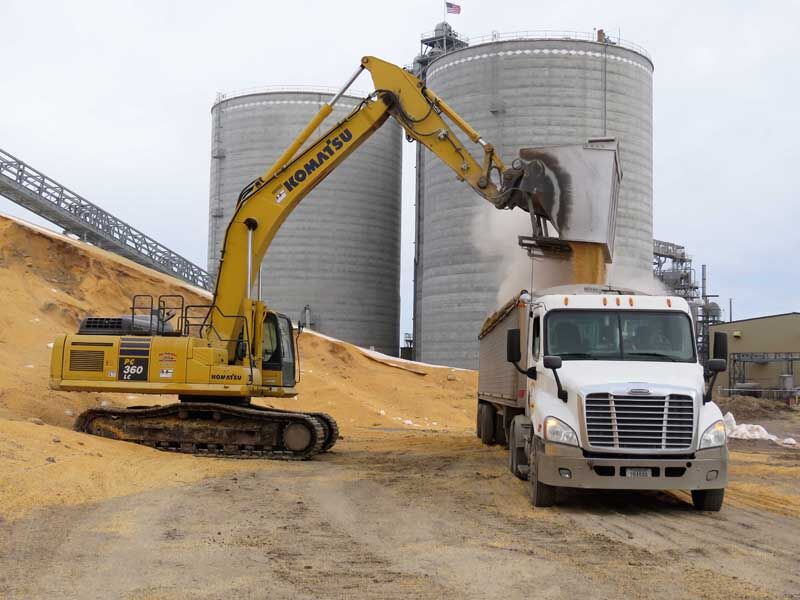 KEARNEY — The pandemic isn't the only issue limiting 2020 market demand for KAAPA Ethanol and other processors.
There are tariff and other trade issues that make U.S. ethanol less competitive in export markets.
Also, industry leaders continue to wait for Environmental Protection Agency officials to rule on a growing number of applications from small fuel refineries seeking waivers to Renewable Fuels Standard ethanol blending requirements.
In early April, just as the announcement was made to temporarily idle processing at the KAAPA Ethanol Ravenna plant, KAAPA Ethanol Chief Executive Officer Chuck Woodside told the Hub he'd heard talk within the industry that China might soon import $800 million worth of U.S. ethanol.
"It's been incredibly disappointing," Woodside said Friday, noting that China is importing U.S. soybeans and corn. "I don't know of any ethanol. China has not shown up big in ethanol."
According to U.S. government data published Sept. 3, ethanol exports dropped to 74 million gallons in July, down 38 % from July 2019 and the lowest July total in six years.
Meanwhile, COVID-19 and an escalation of trade barriers have caused year-to-date exports to drop 9% compared with the same time period in 2019 and 22% from 2018.
A Renewable Fuels Association press release said combined ethanol exports to China, Brazil and Colombia peaked at 129 million gallons in March 2018, but were just 34,000 gallons in July 2020, primarily due to trade barriers.
A press release from House of Representatives Agriculture Committee Chairman Collin Peterson of Minnesota said a trade deal with Brazil that had a 20% tariff on U.S. ethanol imports exceeding 198 million gallons expired Aug. 31.
Without further action by Brazil's government, the 20% tariff applies to all U.S. ethanol exports to that country. Peterson noted that there was a zero-duty exemption for U.S. ethanol from 2012 to 2017.
Meanwhile, Woodside said, Brazil pays no tariffs to import sugar cane ethanol into the United States.
So why is the United States importing ethanol at all?
Woodside said California officials believe sugar cane ethanol has a lower carbon score than corn-based ethanol, "so that market pays up for imported ethanol" coming into the country tariff free. The issue also is tied up in U.S. sugar production policies, he added.
"They (Brazil) need to import ethanol to make up for what they export," Woodside said.
"Ethanol exports could be an opportunity," he said, "but it sure hasn't come through."
The other issue affecting growth in the U.S. ethanol industry is the ability of some fuel blenders to get small refinery exemptions to the Renewable Fuels Standard from the EPA.
"EPA continues to kick the can down the road on these small refinery exemptions, and the number continues to grow," Woodside said.
He explained that after the ethanol industry won a court ruling that said refineries couldn't file for extensions unless they originally had an exemption, many — currently 67 — are filing retroactive petitions to get waiver dates back to 2011.
"EPA needs to act," Woodside said. "We feel the (Trump) Administration needs to dismiss those out of hand."
However, he's not expecting any action until after the Nov. 3 election.