Ethanol and Big Oil Are Advertising on Fox News to Try to Get Trump's Attention
Source: By Mario Parker, Bloomberg • Posted: Tuesday, November 7, 2017
Advocates of ethanol — the corn-based fuel that is mixed with gasoline in the U.S. — started running a television commercial Monday on Fox News using campaign footage of Trump pledging to support the government's existing Renewable Fuel Standard and thanking the president for upholding his promise. Last week, the oil industry ran an advertisement on the Fox & Friends show saying that Trump is "caving to ethanol lobbyists" and putting thousands of manufacturing jobs at risk with his support for the program.
The ad campaigns follow successful efforts by corn growers last month to scuttle plans by Trump's Environmental Protection Agency to change and dilute the mandate, which requires refiners to use escalating amounts of ethanol and biodiesel in their fuels. Under pressure from Republican Senators Joni Ernst and Chuck Grassley of Iowa, the biggest corn-growing state, Trump ordered EPA Administrator Scott Pruitt to back off the plans.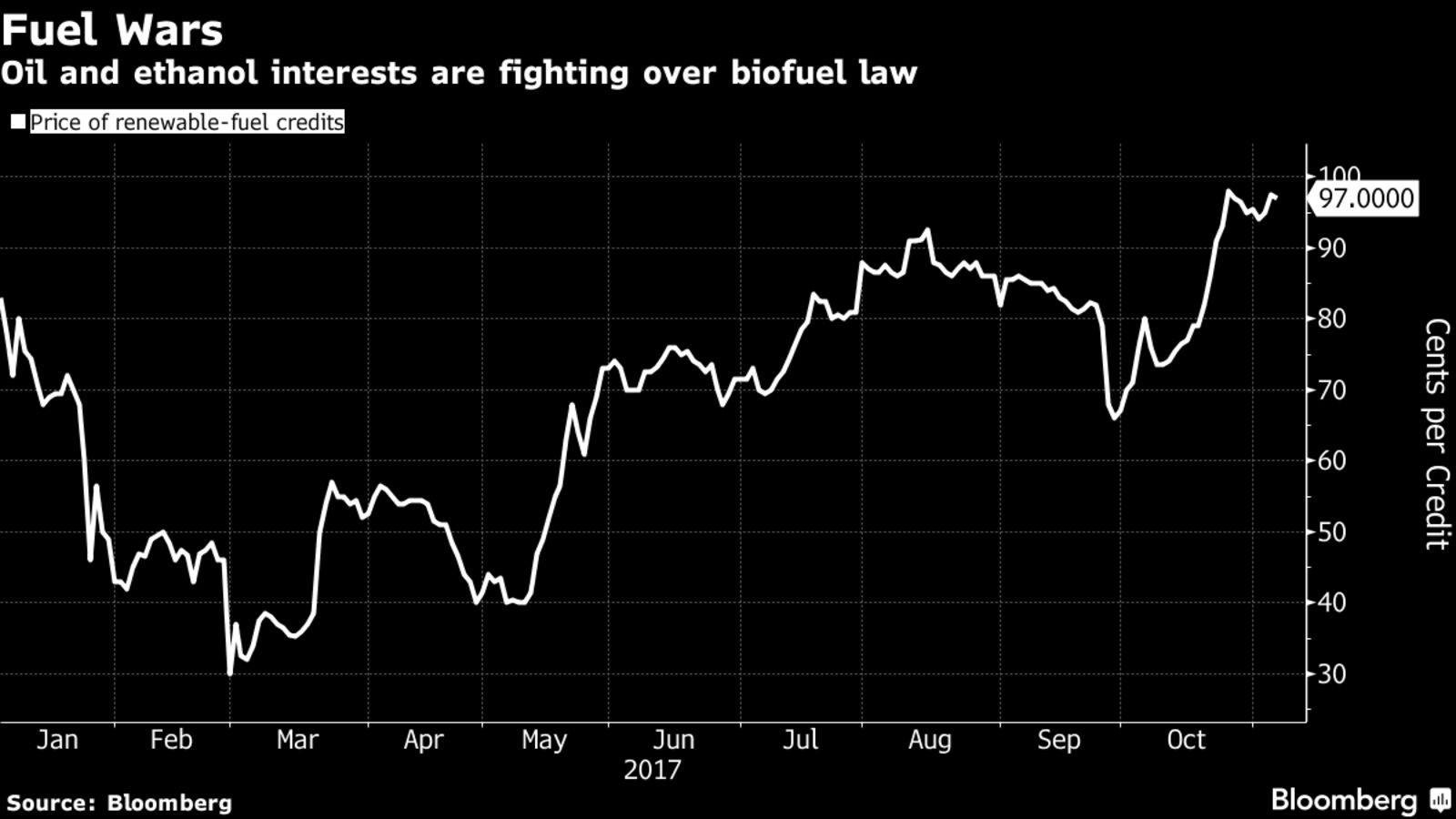 Other industries are also banking on Fox News being the way to Trump's heart. Fox News host and Trump friend Sean Hannity cut an ad last month advocating for the U.S. solar industry in a campaign against import tariffs.