EPA told to hold off on EV proposal
Source: BY: MARC HELLER, E&E News • Posted: Wednesday, January 11, 2023
At a public hearing, the agency faced criticism on its efforts to tie electric vehicles to the renewable fuel standard.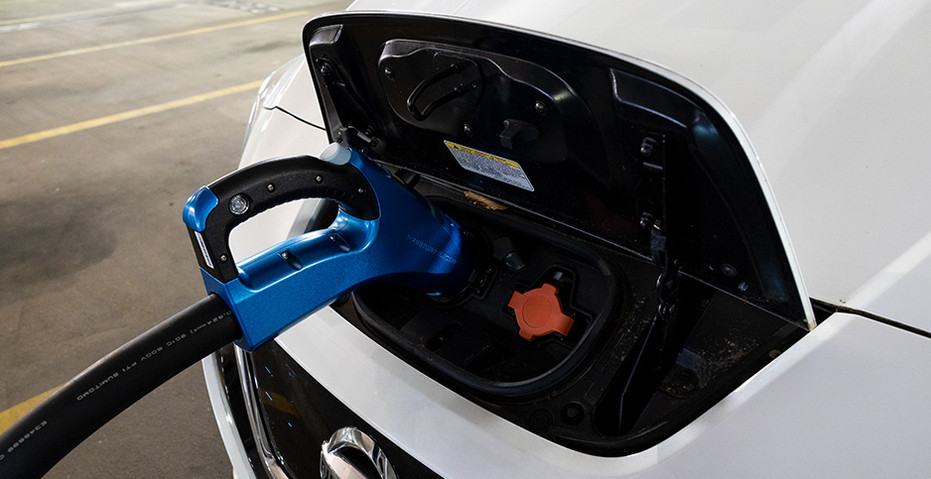 An electric vehicle charges at an EVgo fast-charging station in Washington.Francis Chung/E&E News
EPA's proposal to wrap electric vehicles into the nation's renewable fuel standard ran into headwinds from fuel industry groups at a public hearing Tuesday.
Representatives for both the petroleum and biofuel industries called the proposal — which would encourage the use of biofuel to generate electricity for use in electric vehicles — overly complex, and some pressed the agency to handle the issue separately from the annual biofuel regulations it's currently contemplating.
At issue is EPA's proposal to allow EV manufacturers to generate renewable fuel credits for the electricity that's generated from biogas — such as from manure digesters on farms — and used to power their vehicles. The system would for the first time make EVs part of a renewable fuel program that was created mainly to support liquid fuels derived from crops (Greenwire, Dec. 1, 2022).
Renewable fuel credits, called renewable identification numbers, are like a form of currency that keeps the RFS program running. In the ethanol industry, refineries buy RINs, for instance, as an alternative to blending ethanol into transportation fuel. But the eRIN system would work differently, which has raised objections from traditional RFS participants who say it's too favorable to nonliquid-fueled vehicles.
…