Electrify every vehicle? Hold on, say clean fuel backers
Source: BY ANDRES PICON, E&E News • Posted: Tuesday, September 27, 2022
Advocates of a national clean fuel standard say it would help cut transportation-sector emissions as electrification ramps up.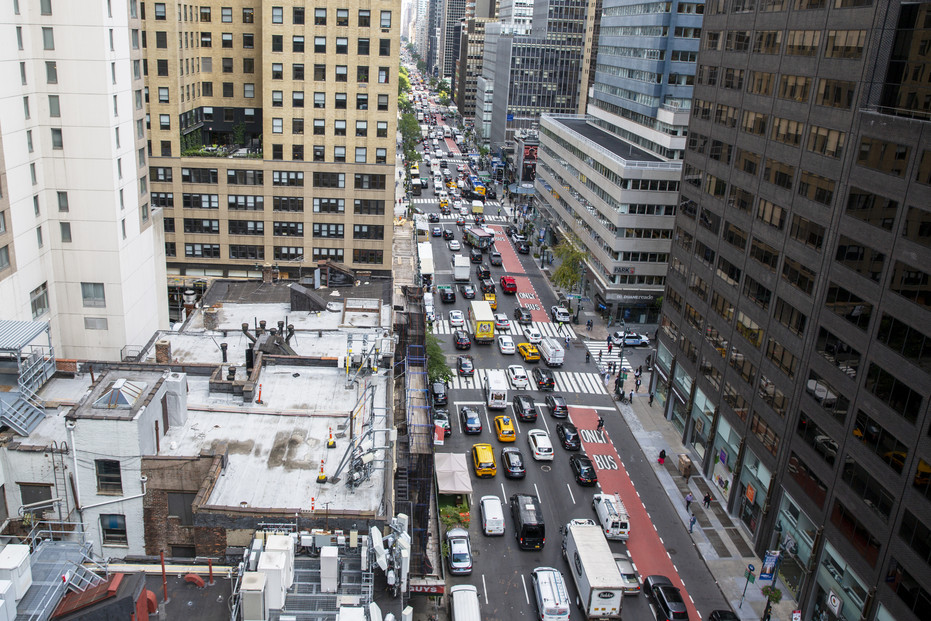 Traffic piles up along Third Avenue in New York City. Advocates are pushing for clean fuel standards in the transportation sector.AP Photo/Ted Shaffrey
Electrification is widely regarded as the primary way to tackle vehicle emissions, but there's a growing push to disrupt that narrative.
Advocates of a national clean fuel standard are rallying around the idea that all clean fuels — not just electricity — should play a role in decarbonizing the high-polluting transportation sector, especially as large trucks, airplanes and ships remain slow to electrify.
A broad range of groups is calling for a clean fuel standard as a way to accelerate the transition to electric vehicles while cultivating a stronger market for low-carbon fuels, from renewable diesel and cellulosic ethanol to clean hydrogen.
"On the light-duty side, we're all-in on electrification. But what's nice about [a clean fuel standard] is it goes across vehicle classes," said Dan Bowerson, senior director of energy and environment at the Alliance for Automotive Innovation.
"There's a good opportunity here for those hard-to-electrify sectors, where you can actually reduce that carbon intensity as we transition," he added. "We can still support that transition, and in fact increase the speed or the pace at which we're going to get there, while at the same time reducing the emissions of all of the vehicles that are on the road today."