DowDuPont CEO Kills Off R&D `Moonshots' in Bid for Higher Profit
Source: By Jack Kaskey, Bloomberg • Posted: Monday, June 4, 2018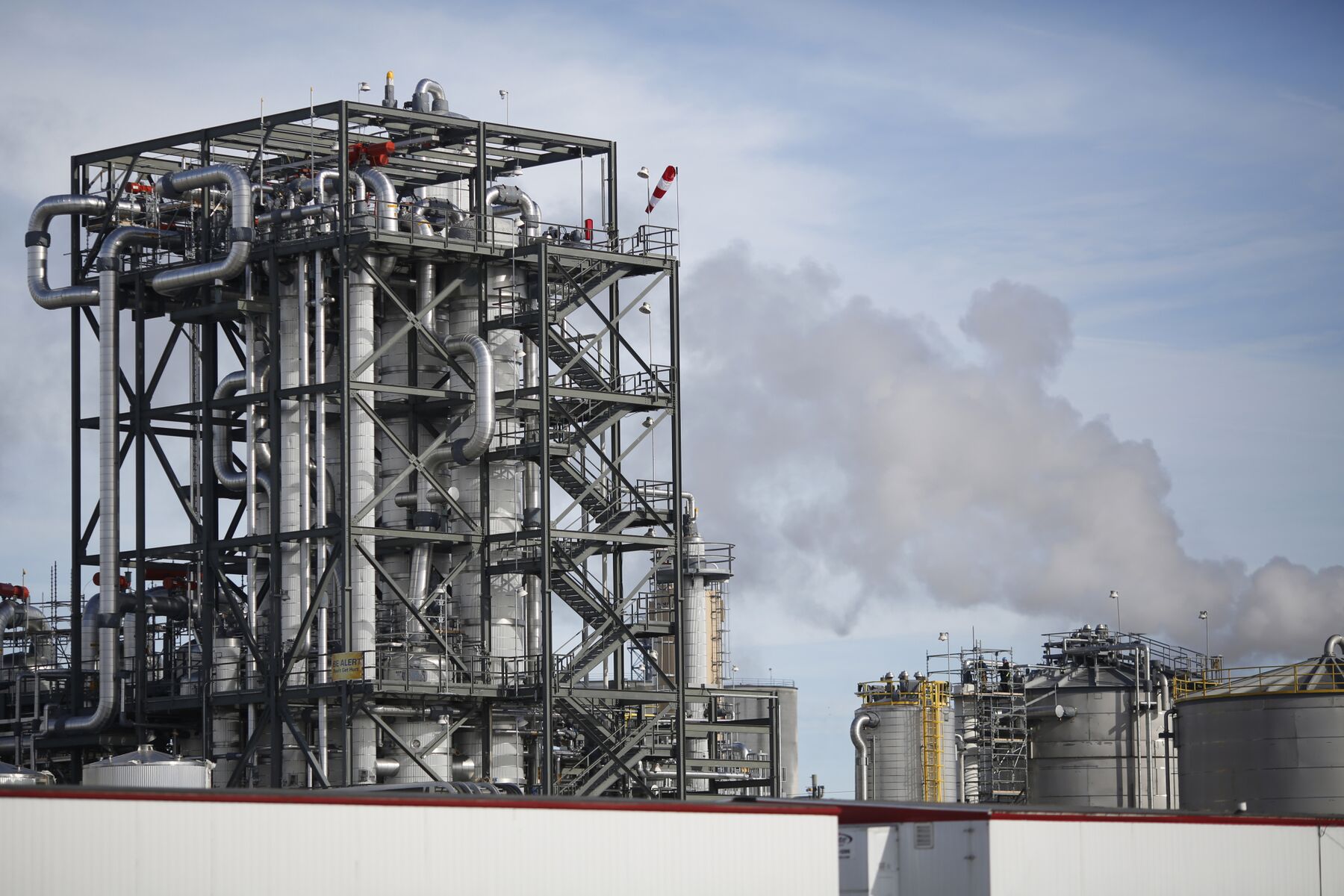 The DuPont ethanol plant in Nevada, Iowa. Photographer: Luke Sharrett/Bloomberg
DowDuPont Inc., created from the merger of the largest U.S. chemical companies, is learning from Chief Executive Officer Ed Breen that one way to make more money is to abandon more research.
The company has ended its most ambitious research and development projects because they are expensive, require years of work and sometimes have poor prospects for investment returns, the CEO said Thursday. Instead of "moonshots," DowDuPont is focused on smaller projects that cost no more than $30 million and, hence, carry less risk, he said. That's helped improve profit margins.
"We've gotten very good at killing projects," Breen said on a webcast from the Bernstein Strategic Decisions Conference in New York. "We've got to keep it up. It's part of that process of not wasting money."
Breen, who is in the midst of cutting $3.3 billion in annual costs at DowDuPont as he works toward splitting the company into three, said his team scrutinizes every project on a monthly basis to sniff out money-wasting efforts. He's overseeing the historic merger and re-division of Dow Chemical Co. and DuPont Co.
Finishing Optional
The CEO said he's been "drilling into the team" that not every project that's started needs to be completed.
"If we keep that discipline across the platform, I just think that's a home-run way to run the company," Breen said
Case in point: DuPont's decade-long effort to make ethanol from the inedible parts of the corn plant. The work culminated in 2015 with the opening of a $200 million cellulosic ethanol plant in Nevada, Iowa, capable of churning out 30 million gallons a year of ethanol from corn stalks, leaves and cobs left in the field after harvest.
Breen announced in November that he ended the project and put the plant up for sale.
"Nevada is a great example: biggest spend on a single project in years," Breen said Thursday. "That was a lot of money wasted."
Breen said cost discipline carries over to capital spending. Capacity expansions over the next several years at the materials science unit, which will be spun out next year as the new Dow, will be incremental, unlike recently completed projects on the U.S. Gulf Coast and Saudi Arabia that cost billions of dollars. That will make the newly spun Dow a "cash machine," Breen said.
Breen said he's also taken out nearly 60 percent of DuPont's corporate overhead costs.