Dems look to make progress on energy, environment nominees
Source: BY: SEAN REILLY, E&E News • Posted: Monday, November 28, 2022
The Senate Environment and Public Works Committee will try again this week to advance a long-stalled EPA pick.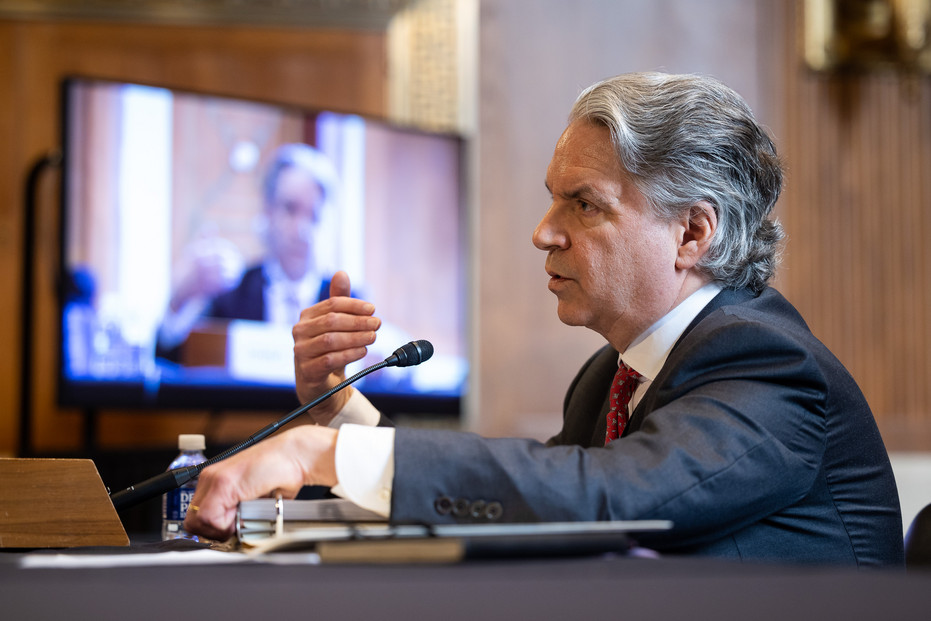 EPA nominee Joe Goffman during his confirmation hearing. Francis Chung/E&E News
As Congress dives into the free-for-all of a lame-duck session, the Senate Environment and Public Works Committee will make a last-ditch bid Tuesday to salvage several notable nominations.
Perhaps the most closely watched was that of Joe Goffman to become assistant administrator of EPA's Office of Air and Radiation. The 20-member committee — evenly split between Democrats and Republicans — has already made three tries to advance Goffman's bid, only to retreat each time because not all of the 10 Democrats showed up (E&E Daily, Sept. 28).
With the 10 GOP members expected to uniformly oppose Goffman's candidacy, the entire Democratic lineup has to be on hand to prevent the nomination from failing.
The committee is also scheduled to vote on the nominations of Beth Geer to join the Tennessee Valley Authority's board, Shailen Bhatt to head the Federal Highway Administration and Juan Sanchez to be federal co-chair of the Southwest Border Regional Commission.