Commodities King ADM Pivots to Pet Food, Veggie Burgers, and Probiotics
Source: By Isis Almeida, Bloomberg • Posted: Thursday, October 22, 2020
Fighting stagnation in its old-line businesses, the company is searching for growth in the future of nutrition.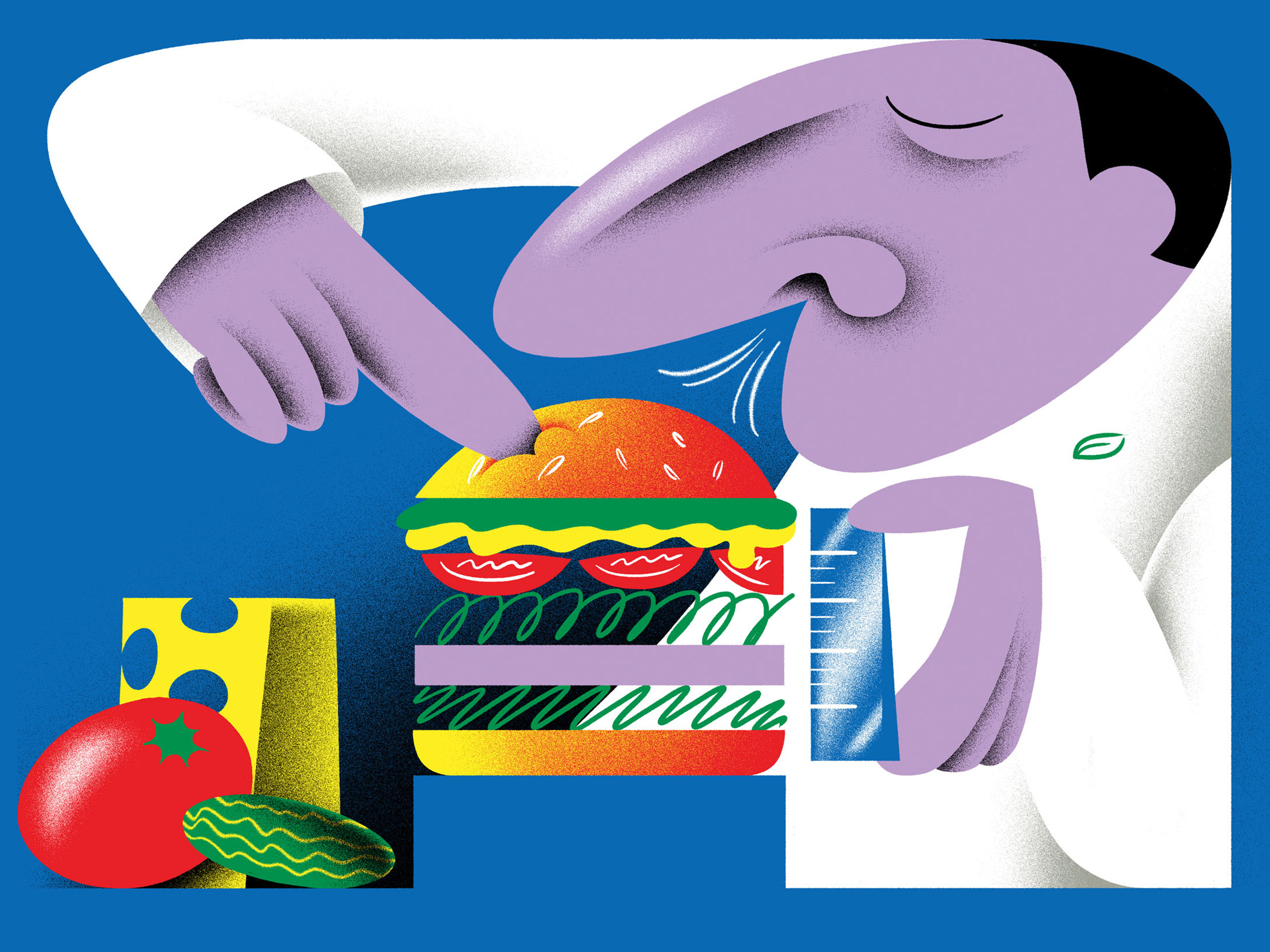 Grab a slice of bread in the U.S., a tortilla in Mexico, a glass of orange juice in the U.K., or a pork dumpling in China, and odds are Archer-Daniels Midland Co. has had a hand in it. For decades, ADM, once the self-styled supermarket to the world, helped put the big in Big Food. From trading soybeans to manufacturing high-fructose corn syrup to refining ethanol, it had reach and power rivaled by few in agriculture. But after years of slack growth in its old-line businesses, the 118-year-old giant is hitching its future to such things as pet food, veggie burgers, and probiotics.
Nowhere is the company's headfirst plunge into nutrition on better display than at its ADM Science and Technology Center in Decatur, Ill., a renovated 200,000-square-foot school building. There, machines test the consistency of a veggie burger formula, "sensory panelists" in conference rooms measure the olfactory satisfaction of new ingredients, and food scientists in test kitchens develop recipes for such things as gluten-free winter pizza. (It features ADM's tapioca starch, brown rice flour, and Italian sausage seasoning.)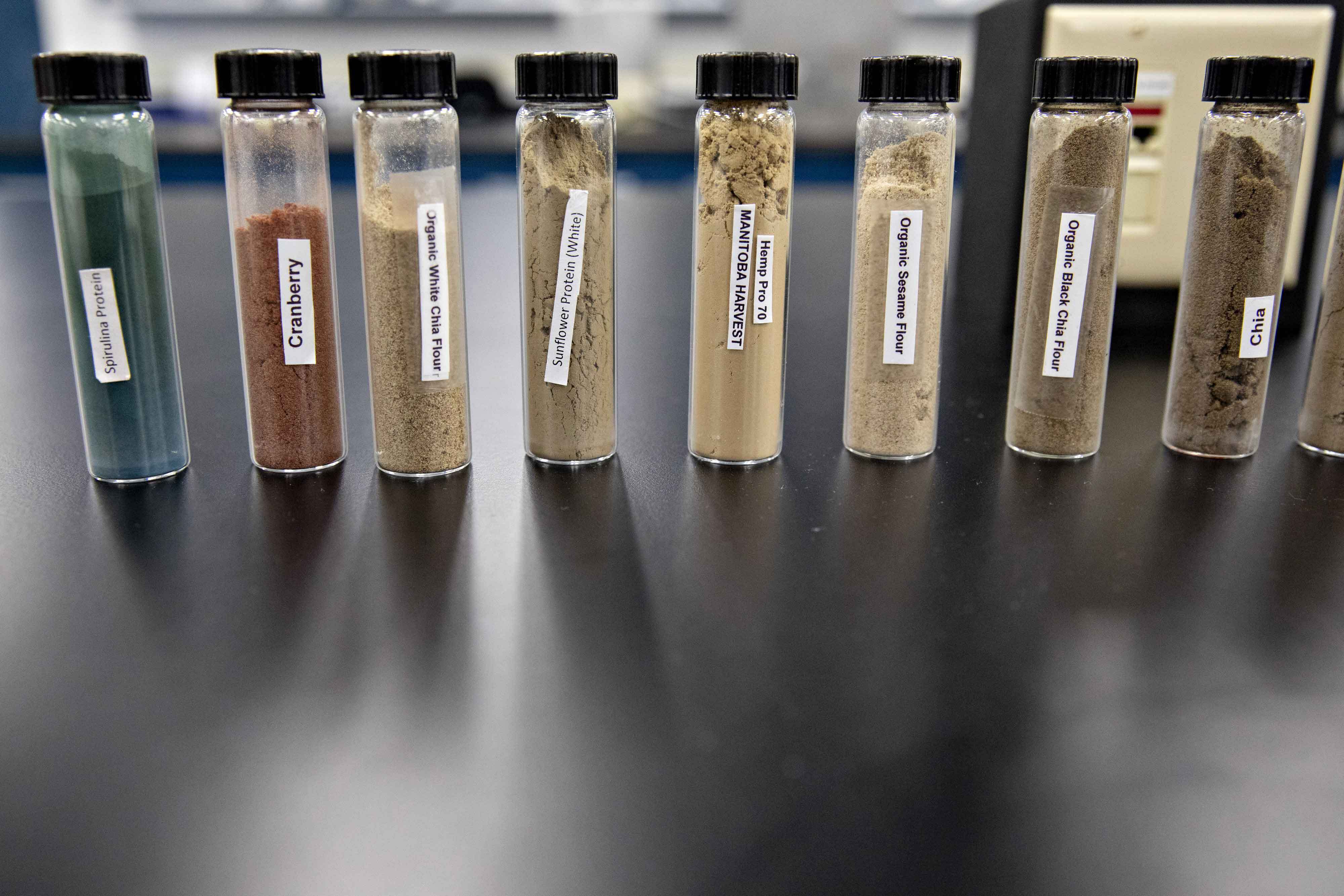 For Juan Luciano, an Argentine-born industrial engineer who became chief executive officer in 2015, the need for ADM's transformation beyond industrial agriculture was evident when he went out to brunch with his now-25-year-old daughter in downtown Chicago, where the company is based.
"We would pay $20 for an omelet, but you know, the eggs were from Wisconsin, the potatoes were from Michigan," Luciano says. "I was like, I don't care, but my daughter cared, and because she cared, the whole family went there. The point is, that there were these consumers, like my daughter, they valued this stuff that was locally grown. So we started to see things like that. We started to see new categories like energy drinks we never heard about, we started to see alternative milks."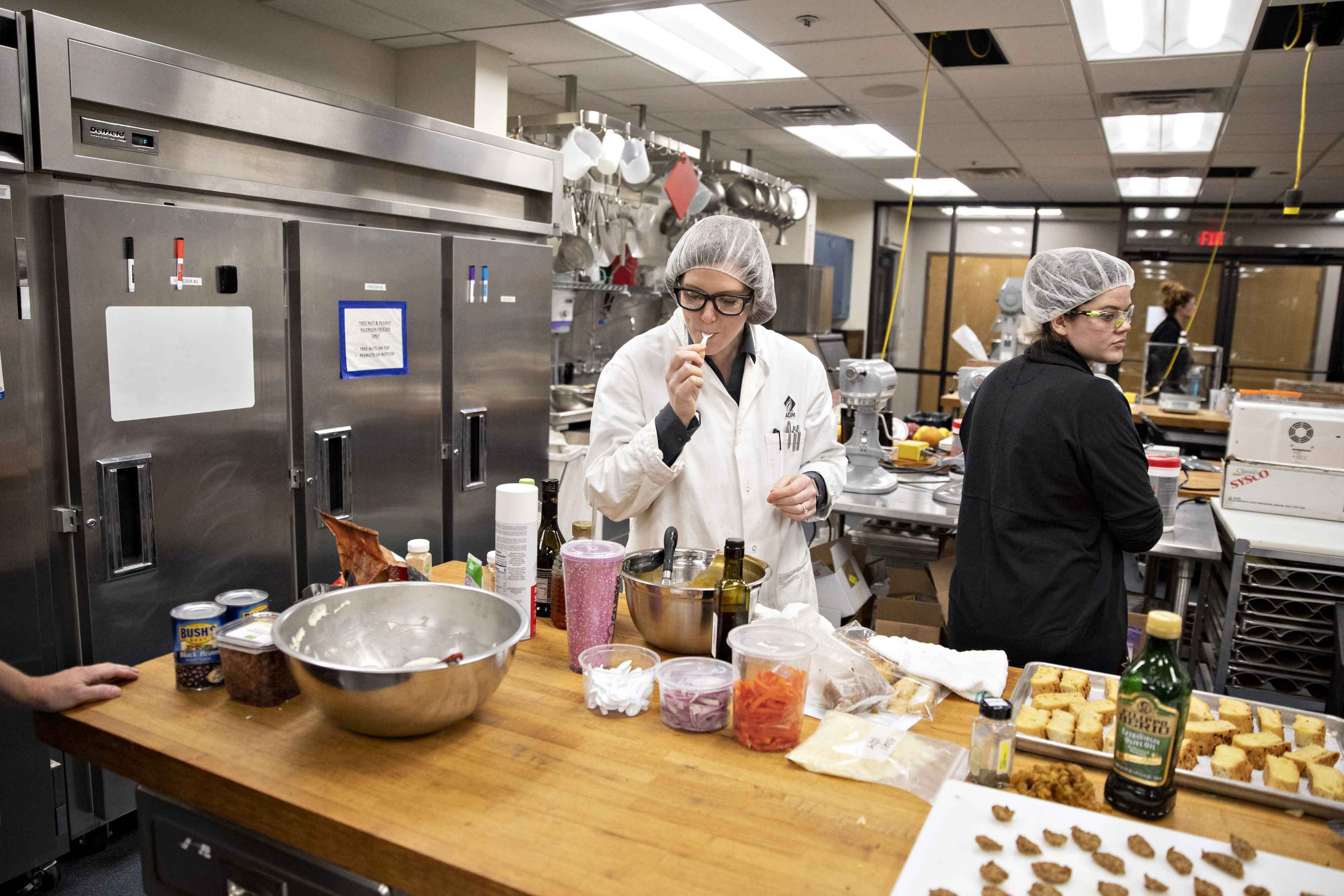 Before Luciano's tenure, ADM had spent almost half a century trying to become the globe's biggest agricultural middleman: buying crops from farmers, storing, hauling, and processing those grains, and then selling them when the time—and price—was right. It was a winning formula for decades.
Then things started to hit a wall. Farm producers across America's heartland were building up their own storage capabilities, relying less on handlers such as ADM. Improvements in crop technologies led to booming yields and reduced the volatility that big agricultural traders rely on. And the growth of data services on the internet let farmers sitting in their tractor cabs track real-time weather, prices, spreads on commodity markets, and news of foreign nations' buying plans—key information that had long given an edge to big ag players like ADM.
"Today the farmer basically has the same data that we have," Luciano says. "Seeds are better resistant to drought, there's better precision agriculture, and there's more yield in the same seeds. So that has also limited the big discontinuity that allowed those big trade games."
The shift is transforming the industry. Trading margins are thinning, and packaged foods have fallen out of favor with younger consumers, boosting demand for nonindustrial commodities such as quinoa, chickpeas, and lentils. ADM's larger rival Cargill Inc. had already responded to this paradigm, refocusing to become an integrated food company and making a large bet on proteins, such as beef, and aquaculture, where it's producing fish feed.
ADM's nutrition unit, which includes the plant burgers and pet food operations, is booming. Profit for the segment surged 52% in the first half of the year, to $300 million, from the year-earlier period. That helped ADM beat earnings expectations, even as first-half profit at its traditional grain-handling business rose just 7.2%, to $835 million.
The nutrition business was key to the company's ability to weather the pandemic. While supply chain disruptions initially hurt many of its commodity rivals, ADM has seen a jump in demand for probiotics and other such products as consumers focus on boosting their immune systems in a virus-stricken world. "It's been interesting that as bad as coronavirus is for the world, to a certain degree it reinforced the direction we have taken in ADM strategically," Luciano says. "Today the No. 1 question in the world is: How can I stay healthy?"
To revamp the company, Luciano cut jobs. The cocoa unit was sold to Olam International Ltd., the chocolate business to Cargill. He offloaded its Brazilian sugar and ethanol operations. He also transformed the trading arm, reducing the amount of pure trading it carries out. About 70% of the volume ADM's global trade desk now handles is to supply the company's own operations, compared with 5% before 2014.
The focus on nutrition started in 2014 with ADM's biggest-ever acquisition, the $3 billion buyout of European natural ingredient maker Wild Flavors. Another $3 billion in deals followed over the next few years, including the $1.8 billion takeover of Neovia, a maker of pet food and animal feed. "The transformation to focus on downstream and nutrition is the right one for ADM," says Seth Goldstein, an analyst at Morningstar Inc. in Chicago.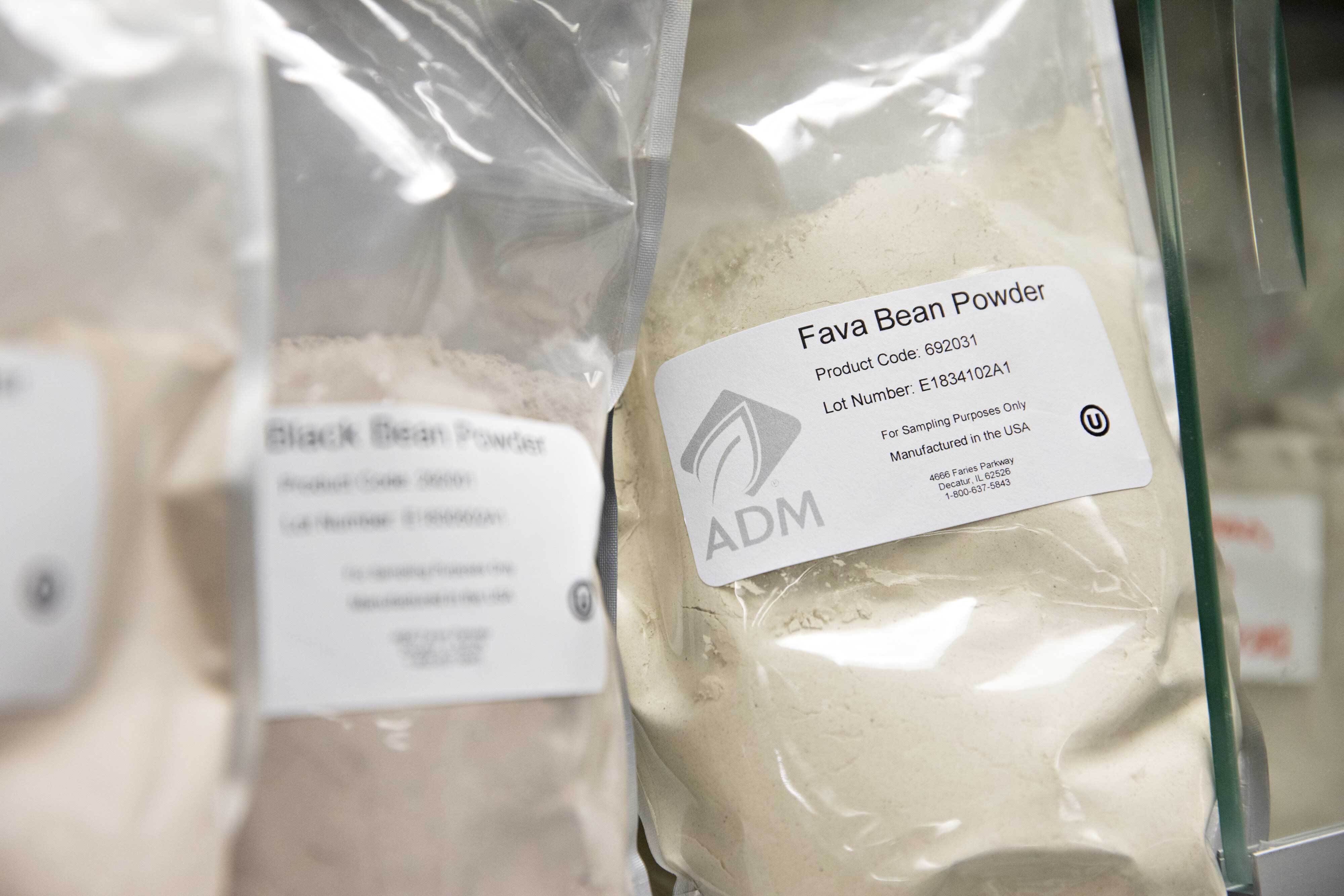 Still, the new products aren't going to overtake traditional grain handling and processing anytime soon. The company aims to increase the operating profit from the nutrition unit to $1 billion, more than double last year's level. Meanwhile it remains saddled with a big ethanol business, which after slumping for years saw demand decline even more as the pandemic kept drivers off the road. Two of its three dry ethanol mills are idled, and ADM is considering adding joint venture partners or selling all of them. "I like ethanol as a product—I do believe there's a lot of potential. I just don't feel that that's a business for us," Luciano says.
Credit Suisse analysts led by Robert Moskow cited "formidable obstacles" for ADM in a July report. While the bank acknowledged that the move into nutrition was the right one, it saw better value in other branded food companies.
ADM's share price has risen about 20% in the past 12 months, putting it on track to match a record set in 2014 and making up for years of uneven returns. But Morningstar's Goldstein says that for the company to get a bigger, long-lasting stock boost from the nutrition segment, "it will have to do more acquisitions and grow more organically to make it a large part of the overall business."
In August, ADM raised about $550 million by selling a small part of its stake in Wilmar International Ltd., a Singapore-based agribusiness giant, sparking buzz that it was assembling a war chest. At a Barclays Plc virtual event in September, Vince Macciocchi, president of ADM's nutrition business, fueled the speculation, raising the possibility of a deal similar to its Wild Flavors or Neovia transactions. "At the opportune time, we'll continue to look to expand our global footprint into North America and other regions in health and wellness," he said.
Even if no deal is immediately forthcoming, insiders say the company will be forever changed. While trading has become less important among ADM's ranks, the number of food scientists studying the complex interplay among flavors, smells, and textures to create healthy fare has soared. "When I started here, we were four," says Mark Matlock, who retired as senior vice president for food research in December after 39 years with ADM. "We are now some 800 worldwide."