Chinese agricultural tariffs will be 'catastrophic' to farmers: Sen. Grassley
Source: By Megan Henney, Fox Business News • Posted: Friday, July 13, 2018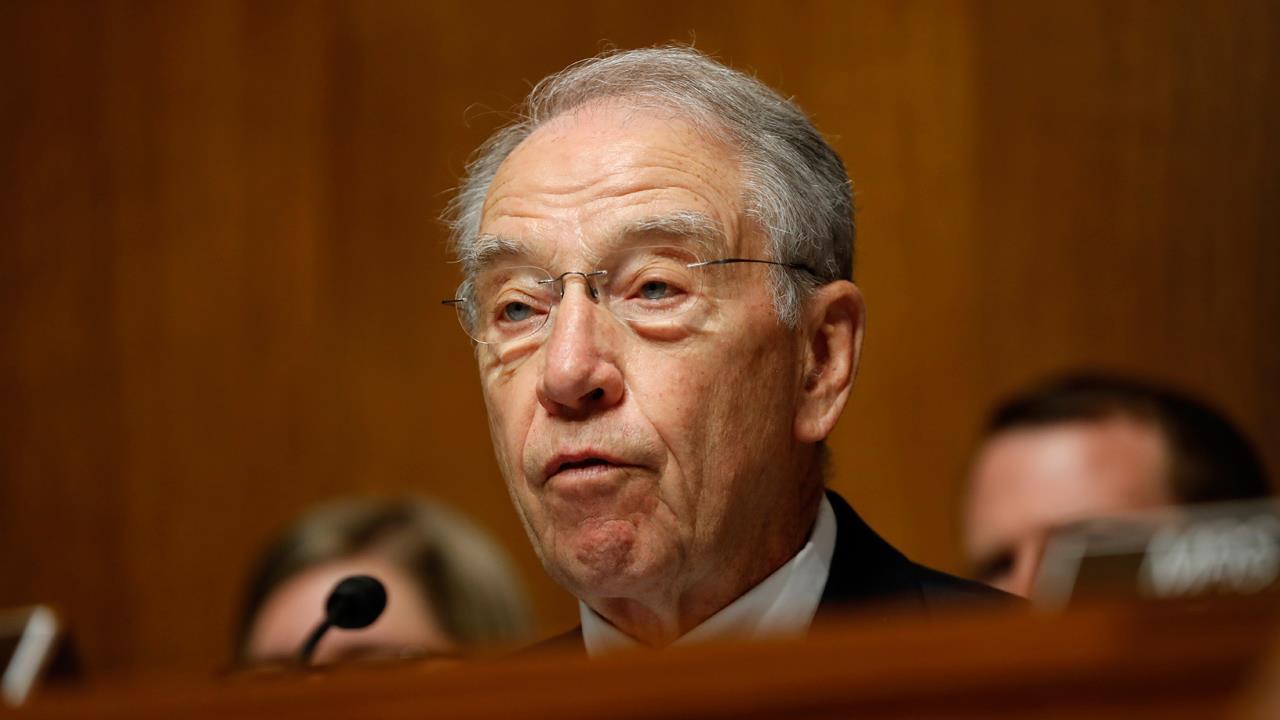 video
If China pushes forward with its retaliatory, tit-for-tat tariffs on the U.S. agriculture industry, American farms could be decimated by the likely drastic drop in prices, according to Sen. Chuck Grassley.
The Iowa Republican, whose son is currently running the family's soybean and corn farm, applauded President Trump for trying to "level the playing field" between the U.S. and its trading counterparts, but warned that farmers – and the senators who represent them – are nervous about the financial impact of tariffs.
"But the uncertainty of it, and the drop in prices if it continues, is going to be catastrophic," he said during an interview with FOX Business' Maria Bartiromo on Wednesday. "And that worries us."
China is the biggest buyer of U.S. soybeans, importing more than $12.4 billion worth of the oil seed in 2017, according to the Peterson Institute for International Economics But in response to a 25% tariff on $50 billion worth of Chinese goods imposed by the Trump administration, Beijing retaliated by slapping tariffs worth $34 billion on 545 American goods – including soybeans.
Although Trump has said he's an advocate of free trade, the U.S. further escalated the trade skirmish on Tuesday. According to senior administration officials, the U.S. is pursuing a new set of tariffs that would target $200 billion in Chinese goods, including clothing, baseball gloves, bicycles, refrigerators and seafood.
"Farmers are basically free traders," Grassley said. "There isn't a single farmer that wouldn't be supporting the president to get a better-level playing field with countries that have high tariffs, so we would appreciate his doing that."