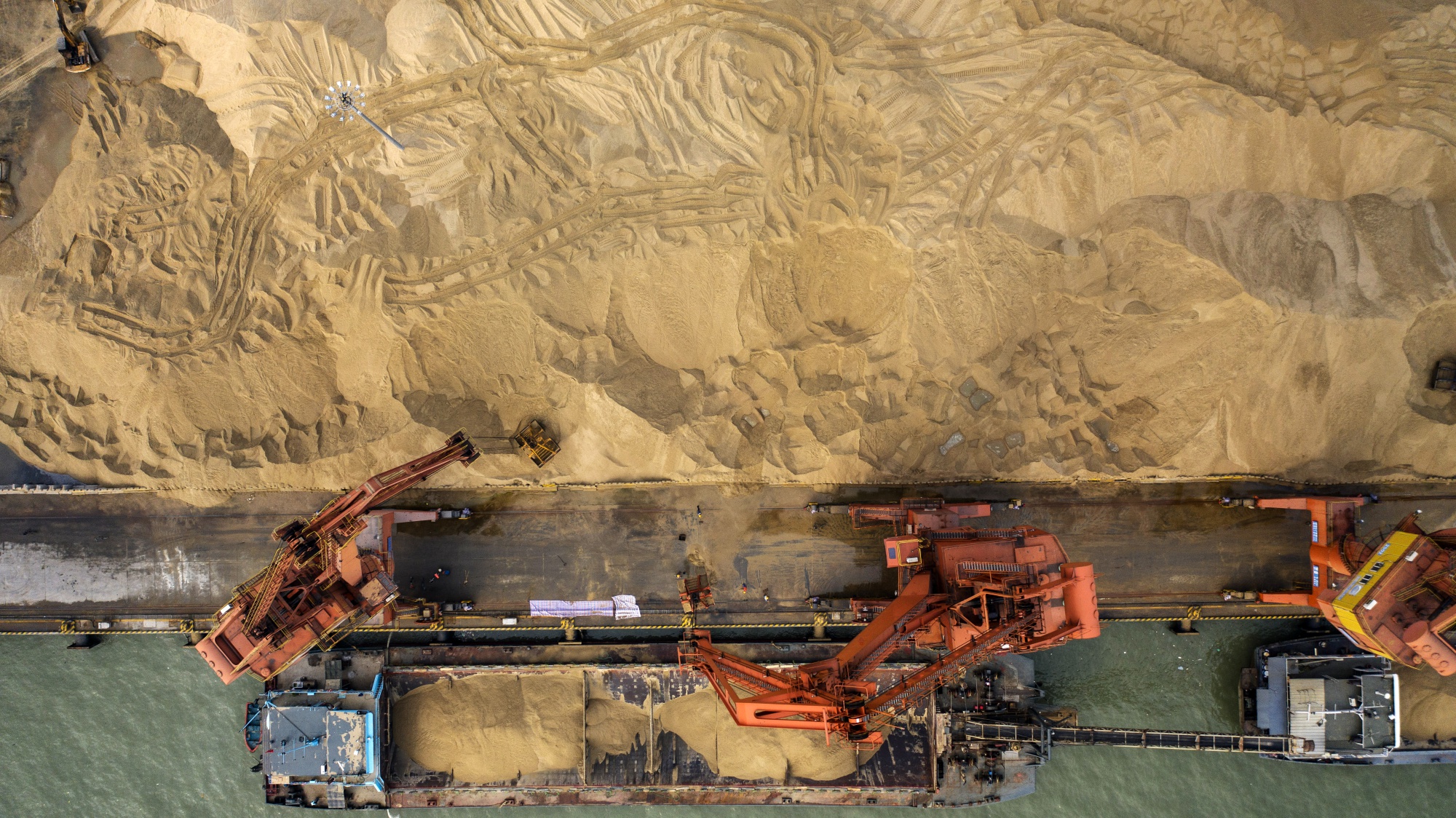 China is still willing to meet its American farm purchase commitments as long as the U.S. creates a friendly atmosphere for more imports to take place, a Chinese agricultural expert said on Wednesday.
A slump in U.S. corn prices to a decade low was a good chance for China to buy millions of tons of the grain, but the world's second-largest consumer held back on purchases because relations between the two nations have soured, said Li Qiang, chief analyst with Shanghai JC Intelligence Co.
Tensions between the U.S. and China deteriorated after President Donald Trump blamed China for misleading the world about the scale and risk of the coronavirus outbreak, and threatened more tariffs as punishment. That's called into question the survival of the phase-one trade deal, with the pace of purchases by China already slow due to disruptions from the virus.
"China has the ability to complete the $40 billion purchases, but such purchases have to be based on a friendly atmosphere," Li said during an industry conference held online.
Li is one of the Asian nation's most influential agricultural advisers and an expert on the U.S.-China trade war. His comments affirm concerns that the dispute about China's handling of the virus is already spilling over into trade flows, and that the the phase-one trade deal is at risk.
While top tier representatives from Beijing and Washington last week pledged to create favorable conditions for the implementation of the phase-one deal, Trump said he's struggling with Beijing in the wake of the coronavirus pandemic. China has also hit back, with it's foreign ministry accusing some U.S. officials of trying "to shift their own responsibility for their poor handling of the epidemic to others."
The 'If'
If relations between the two nations do improve, China could buy more U.S. corn to refill its shrinking state reserves, Li said. American corn prices are about 500 yuan per ton cheaper than domestic corn, which has jumped to the highest in years as domestic supplies tighten.
The shuttering of some U.S. ethanol plants due to the crude oil rout may also contribute to China missing its import targets for ethanol and distillers dried grains (DDGs), Li said. The Asian nation is expected to buy between $3 billion to $5 billion of American ethanol, and $2 billion to $3 billion of DDGs, depending on the resumption of U.S. production, Li said.
Increases in China's pork imports from the U.S. could also slow following a spate of coronavirus infections at American meat plants, said Li. Purchases in the first quarter of this year alone were already at 70% of last year's purchases, Beijing customs data showed.
— With assistance by Anna Kitanaka, and Shuping Niu