China Puts Hold on Planned E10 Mandate as Corn Stocks Drop
Source: By Todd Neeley, Progressive Farmer • Posted: Wednesday, January 8, 2020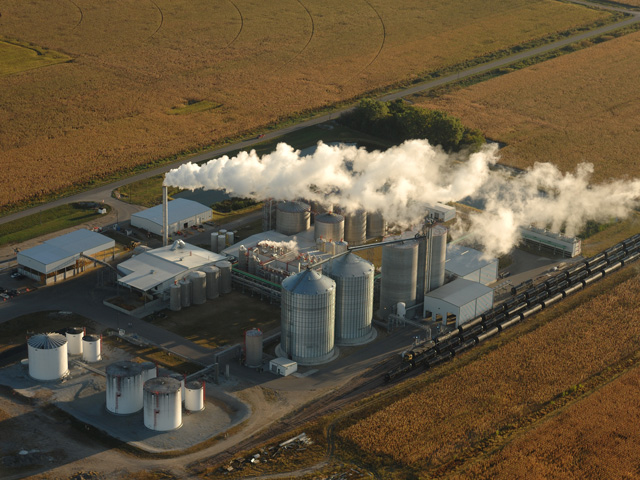 China reportedly has decided to suspend a national plan to mandate the use of E10, 10% ethanol and 90% gasoline, after the nation saw a significant decline in its corn stocks and continues to have little capacity to produce its own ethanol, according to story by Reuters on Wednesday.
While China was set to import ethanol as part of the phase one trade deal with the United States, without a mandate the nation is unlikely to need ethanol imports as it would have otherwise.
Geoff Cooper, Renewable Fuels Association president and chief executive officer, said in a statement to DTN China's decision comes as no surprised.
"This is definitely a step in the wrong direction, but it was not completely unexpected," Cooper said. "We are not surprised that China is planning to suspend the E10 requirement, as this has been rumored for quite some time given the lack of in-country capacity. But even if implementation of the E10 target is delayed, we believe ethanol consumption will continue to grow in China as the government looks for low-cost ways to reduce air pollution in urban areas."
Cooper said the Chinese need to continue to remove trade barriers to ethanol from the United States to "stimulate growth in the country's biofuels sector, help address the nation's air quality concerns, and ultimately make nationwide E10 a reality."
A 2017 analysis from the Center for Agricultural and Rural Development at Iowa State University, said the Chinese were expected to see an increase in gasoline consumption from about 40 billion gallons in 2017 to 46 billion gallons in 2020.As U.S. ethanol producers have faced concerns about the implementation of the Renewable Fuel Standard in recent years, there has been an increased emphasis on growing export markets in China and elsewhere.

Prior to the launch of the trade war with China, producers from the United States were beginning to make inroads into the Chinese ethanol market.

China's government originally announced the E10 mandate in September 2017 to decrease the nation's corn stockpiles that peaked at more than 4 billion bushels in 2015-2016.

CARD said in 2016, China produced more than 1 billion gallons of ethanol. It became the fourth-largest ethanol-producing nation in the world behind the United States, Brazil and the European Union. China's average annual production growth rate in ethanol production was about 17% from 2004 to 2016.

In 2006, China began development of ethanol production using cassava.

In 2015, ethanol imports to China reached almost one-quarter of the country's total supply in 2016, or about 225 million gallons. About 95% of those imports came from the United States. China was U.S. ethanol's third-largest export destination in 2016, amounting to about 17% of total U.S. ethanol exports.

At the end of 2016, China increased the ethanol import tariff from 5% to 30%.

Todd Neeley can be reached at todd.neeley@dtn.com