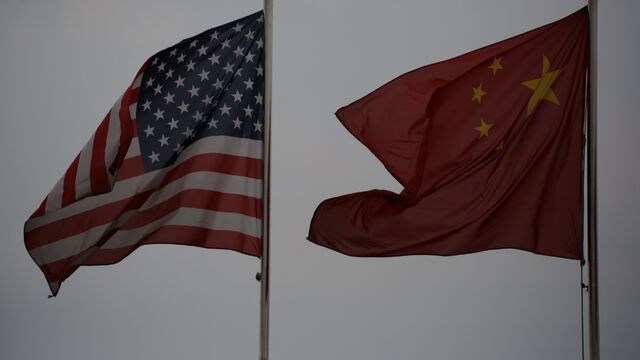 China reached into the U.S. heartland in its escalating trade war over President Donald Trump's tariffs, using an advertising supplement in Iowa's largest newspaper to highlight the impact on the state's soybean farmers as "the fruit of a president's folly.''
The four-page section in Sunday's Des Moines Register, which carried the label "paid for and prepared solely by China Daily, an official publication of the People's Republic of China," featured articles including one outlining how the trade dispute is forcing Chinese importers to turn to South America instead of the U.S. for soybeans.
"Pretty savvy political play being run by China,'' Tommy Vietor, a former national security spokesman for President Barack Obama, said on Twitter about the tactic.
The advertising targets a state critical to Trump and Republicans at a time the trade war between the world's two largest economies is intensifying. The U.S. is imposing tariffs on an additional $200 billion in Chinese imports starting Monday, on top of the $50 billion in goods already hit with levies. Meanwhile, $110 billion of goods from the U.S. will become subject to Chinese retaliatory tariffs around the same time.
Can't Afford
"As the largest importer of U.S. soybeans, China is a vital and robust market we cannot afford to lose,'' the supplement quotes Davie Stephens, vice president of the American Soybean Association and a Kentucky soybean grower, saying in a statement.
China on Saturday called off planned trade talks with U.S. officials, and there's a growing consensus in Beijing that substantive talks will only be possible with the Trump administration after U.S. mid-term elections in November, according to people familiar with the situation.
"President Trump has an excellent relationship with President Xi and our teams have been in frequent communication since President Trump took office,'' Lindsay Walters, deputy White House press secretary, said in an emailed statement Saturday. "We remain open to continuing discussions with China, but China must meaningfully engage on the unfair trading practices.''
Trump has accused China of "taking advantage of the United States on trade for many years,'' and the tariffs the U.S. has been imposing are meant to be a response to allegations of intellectual property theft and forced transfer of U.S. technology.
Xi's 'Fun Days'
Besides the article about soybean imports, the Des Moines Register supplement carried a story highlighting a book about Chinese President Xi Jinping's "fun days in Iowa'' during trips to the state in 1985 and 2012, and a column with the headline, "Beijing can set an example for the world.''
China placed similar pages focused on trade in a July issue of Roll Call, a newspaper that covers Congress and the U.S. political scene, but this seems to be its first attempt to go straight to U.S. voters. Former longtime Iowa Governor Terry Branstad is also the U.S. ambassador to China.
Iowa has been especially hard hit by Trump's trade policies and retaliation by China and other countries, according to a recent U.S. Chamber of Commerce campaign against the duties highlighting the impact by state. Total Iowa exports threatened by tariffs exceed $1 billion, including $30.8 million in soybeans, and the state has 456,300 jobs supported by trade, according to the chamber.
Assistance Offered
Trump has acknowledged the impact of the tariffs — especially retaliatory duties on soybeans and other U.S. agricultural products — by offering $12 billion in assistance to farmers, a key part of his political base who helped him carry rural states in 2016.
In general, though, Trump believes that any near-term pain to the American economy and consumers is worth it, and that inaction against China would leave the U.S. worse off over the long run, a senior administration official said on Friday.
Trade associations representing farmers, retailers, manufacturers and other industries are joining forces in a new multi-million-dollar "tariffs hurt the heartland" campaign to influence Trump by highlighting stories of businesses, consumers and farmers in the negatively affected by the duties.
So far, lobbying against the tariffs has had little impact. After a week of public hearings in Washington with companies urging the administration against stepping up the trade war, Trump went ahead with the tariffs anyway.