Biofuels Would Receive $1 Billion Investment in Latest Biden Administration Proposal
Source: By Todd Neeley, DTN Staff Reporter • Posted: Sunday, October 31, 2021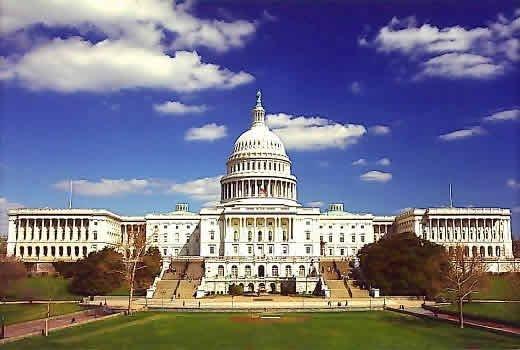 LINCOLN, Neb. (DTN) — The biofuels industry would receive a chunk of federal dollars as part of the latest draft of the Biden administration's "Build Back Better Act" working its way through Congress
The updated draft of the bill includes $1 billion in funding for the USDA to provide grants during the next 10 years to expand biofuel pump infrastructure, upgrade existing tanks and pumps, and increase usage of higher blends of ethanol and biodiesel.
The act also includes a four-year extension of the biodiesel tax credit, which was set to set to expire at the end of 2022 after being revived in December 2019.
In addition, the act includes a new tax credit to support the creation and usage of sustainable aviation fuel, which is a growing market for biofuels producers. Earlier this week, Archer Daniels Midland announced it was dedicating more than half of its total ethanol-production capacity toward a new partnership with Gevo to produce sustainable aviation fuels, https://www.dtnpf.com/….
The biofuels industry continues to wait for USDA to provide financial relief promised earlier this year. In addition, the EPA has yet to release Renewable Fuel Standard volumes proposals for 2021 and 2022, and a possible proposal for cutting volumes from 2020."President Biden's proposal to invest $1 billion in biofuels infrastructure is a welcome acknowledgment from this administration that access to higher blends of biofuels at the pump makes a real difference in decarbonizing transportation," Growth Energy CEO Emily Skor said in a statement.

"Recent research shows that a nationwide E15 standard would reduce CO2 emissions by more than 17.62 million tons — the equivalent of taking 3.85 million cars off the road each year. Investing in fuel infrastructure that allows more American drivers to fill up on low-carbon biofuel blends, like E15, is crucial to helping our nation achieve our clean energy goals today."

Rep. Cindy Axne, D-Iowa, said in a press release on Thursday that if the bill became law it would put "at least $400 million into the pockets" of Iowa farmers.

"Not only does the Build Back Better Act represent the largest investment in clean energy and combating climate change ever — it also confirms that my colleagues have listened to my central argument in our clean energy discussions: biofuels can and should be a part of our fight against climate change," Axne said.

Todd Neeley can be reached at todd.neeley@dtn.com