Biden admin releases plans to cut CO2 from transportation
Source: By Mike Lee, E&E News • Posted: Tuesday, January 10, 2023
The blueprint takes aim at local zoning laws that push residents into their cars.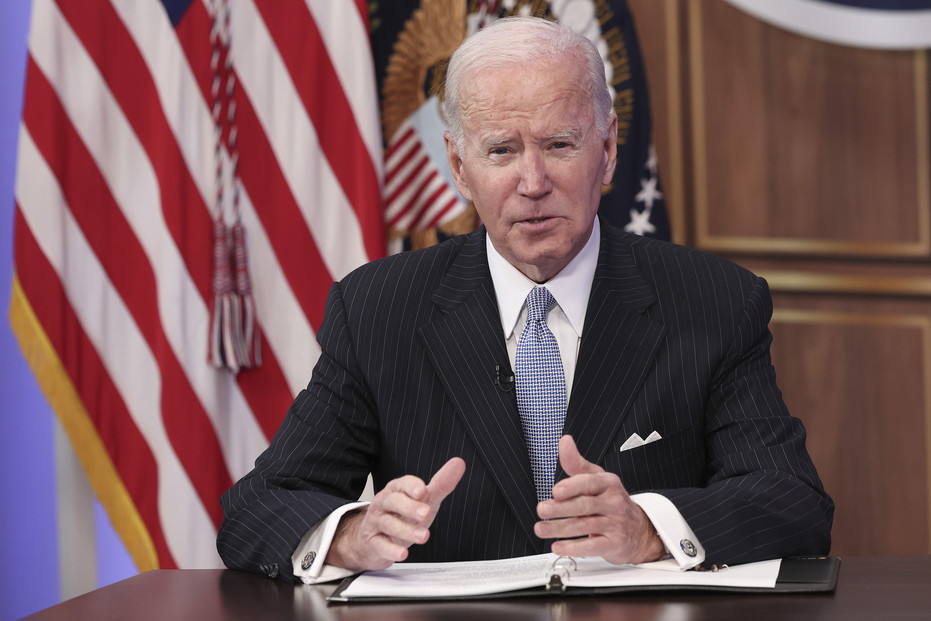 President Joe Biden speaking last year.Win McNamee/Getty Images
The Biden administration released a blueprint on Tuesday to "eliminate nearly all" greenhouse gas emissions from the transportation sector by 2050, outlining its plans to not only promote electric vehicles but also encourage changes to local zoning and planning laws.
The National Blueprint for Transportation Decarbonization lays out the administration's whole-of-government approach to cutting climate-warming pollution from transportation, which accounts for about 33 percent of U.S. emissions. The 2021 infrastructure law required four Cabinet-level agencies — EPA and the departments of Transportation, Energy, and Housing and Urban Development — to develop the plan by the end of 2022 (Energywire, Sept. 19, 2022).
The result is an 88-page plan that details how the departments will work together to promote existing technology like battery power to cut emissions from light-duty cars and trucks, as well as research new fuel sources for hard-to-decarbonize sectors like aviation, railroads and long-distance trucking.
"Transportation policy is inseparable from housing and energy policy, and transportation accounts for a major share of U.S. greenhouse gas emissions, so we must work together in an integrated way to confront the climate crisis," Transportation Secretary Pete Buttigieg said in a statement in the report.
…