Biden admin closes in on final RFS biofuel levels
Source: By Marc Heller, E&E News • Posted: Sunday, May 22, 2022
EPA and White House meetings with interest groups have picked up steam as the June 3 announcement deadline for blending requirements approaches.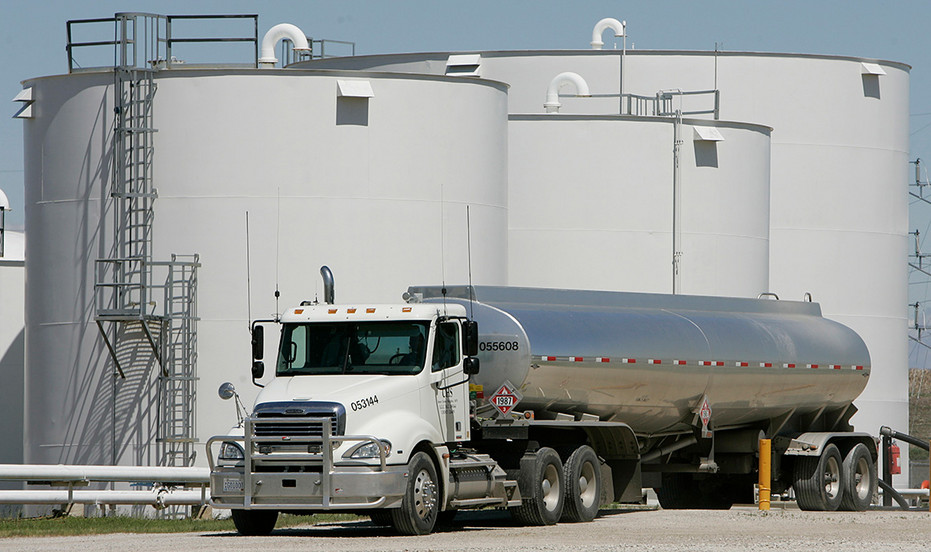 A tanker leaves an Iowa ethanol plant.Charlie Neibergall/AP Photo
The Biden administration has held a steady stream of meetings with industry groups on proposed biofuel volumes, as a June 3 deadline to finalize overdue annual regulations approaches.
Officials at EPA and the Office of Management and Budget have met with groups ranging from the Renewable Fuels Association to the American Fuel and Petrochemical Manufacturers to the American Bakers Association in recent days, with more meetings scheduled for today, according to routine tallies kept on OMB's website.
The meetings, typical in the days before regulations are announced, are a last opportunity for groups to state their positions but don't generally give much hint of where the administration is leaning on the specifics, participants said.
EPA has been stuck in delays on setting last year's and this year's annual renewable fuel standard requirement for biofuel blended into the nation's transportation fuel supply. The environmental agency proposed fairly flat numbers for 2021 and a slight increase for this year.
…